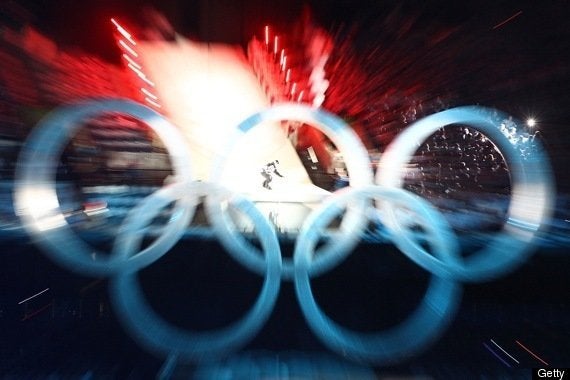 Over the first week of the Vancouver 2010 Olympic Games, British journalism has caught the attention of the global media for their attacks on the Games. The focal point has been a Guardian writer, who is working out in Canada and whose narrative has reached major media providers around the world.
Having been in Vancouver for a few days, I have already been contacted by various international journalists wanting my view on the subject and there is clear sensitivity among the organizers and the IOC over how much this narrative is dominating the coverage of these games.
But, what basis is there for the claim that Vancouver's Games could soon be seen as the 'worst in history'? (http://www.guardian.co.uk/sport/2010/feb/15/vancouver-winter-olympics-2010). As someone who is working as a British journalist in Vancouver, there is a need to advance a counterpoint to this view on Vancouver's Games, because it is hard to see that there is any basis whatsoever for coming to the conclusion, or even that it could be possible.
Certainly, there have been some shaky starts which have overshadowed certain components, such as the death of a Georgian athlete the day before the opening ceremony. There was also considerable concern about the lack of snow at venues, which has led to the cancellation of tickets for sports. There have also been protests around the city, notably involving disruption to the torch relay's final leg, and the lighting of the cauldron had a minor glitch.
However, none of these episodes detracts from the fact that the Olympic Games in Vancouver are delivering a vastly enjoyable experience for hundreds of thousands of people around the city and the mountain resorts. Transportation has been seamless and venues are packed every day.
There is no lack of excitement about the sports and the Victory Ceremonies venue is sold out each night for what is one of the biggest Winter Games time celebrations in history. Throughout the streets, there are huge numbers of people who are living the festival experience of the Olympic Games, unconcerned about whether they have tickets or not.
All over the city, expressions of celebration and criticism are widely apparent. For the latter in particular, Vancouver has delivered more expressions of social concern than any other recent Olympic Games. This is a victory that Vancouver, as a host city and as a community can claim, as their Games shine a light on contemporary social injustices, which the Olympic movement as a whole seeks to interrogate.
As someone who advocates critical journalism on the Olympic Games, the British media are risking their own credibility in focusing too much on the wrong kinds of issues around Vancouver.
Speaking yesterday at the International Sport Business Symposium in UBC former IOC Vice President Richard Pound gave an overview of the massive logistical challenge that is the Olympic Games. He concluded by noting that if one athlete misses their competition due to disruption, then it is disastrous. However, if a journalist misses the competition, then all hell breaks lose.
This speaks to a major challenge around the Games in terms of how it privileges media to such an extent that they can lose all perspective on their role. At an Olympic Games, the media are not merely the messenger, but a powerful arbiter of truth, the independence of which is compromised due to the formal, financial relationship they have with the IOC.
What makes an Olympic Games successful depends often on whether the media decide they're having a good experience or not. This is why so much investment and attention is given to making their experience first class. However, there is no mechanism to hold journalists accountable for their reporting, nor is there space to independently assess media experiences. The result is that a single story with relatively limited evidence to support its claims can be amplified to reach global attention. This seems to have happened with some of the British reporting.
One of the twists in this saga is how people in Vancouver are interpreting the British complaints, which are seen in the context of the fact that London 2012 Games is next. Is London trying to make Vancouver look bad in order to ensure that London's Games will be remembered as the best in history? After all, it is much easier to follow an act that has received widespread criticism than one that has been regarded to be a high standard to reach.
Regardless of the reasons, given Britain's role in the next Olympic Games delivery, its media should focus more on representing how and whether the Olympic Games of Vancouver is fulfilling its broad role as a mechanism for social change around sport participation, rather than spend time detailing all of the trivial flaws in what is an otherwise a very fluid Games.
Being able to deliver a Games at all in the wake of global economic meltdown is an achievement that many cities would not have been able to attain and, despite the controversies, medals will be won, countries will have been brought closer together through sport, and new legacies of spectator participation will have been forged through the Vancouver Olympics.
Calling all HuffPost superfans!
Sign up for membership to become a founding member and help shape HuffPost's next chapter