In an interview with the NY Post at New York Fashion Week on Thursday, the actress opened up about her daughters, 14-year-old Rowan and 11-year-old Grier, and whether or not they'll eventually model.
"The younger one has sort of been hinting around, but you know what, I won't be the one pushing them into it," Shields said. "I think they need to really have as much of a conventional upbringing as you can in New York City, with kids their own age, and not be thrown into something with all the pressure."
She added, "While I still have them under my roof, I think I'm going to keep them there!"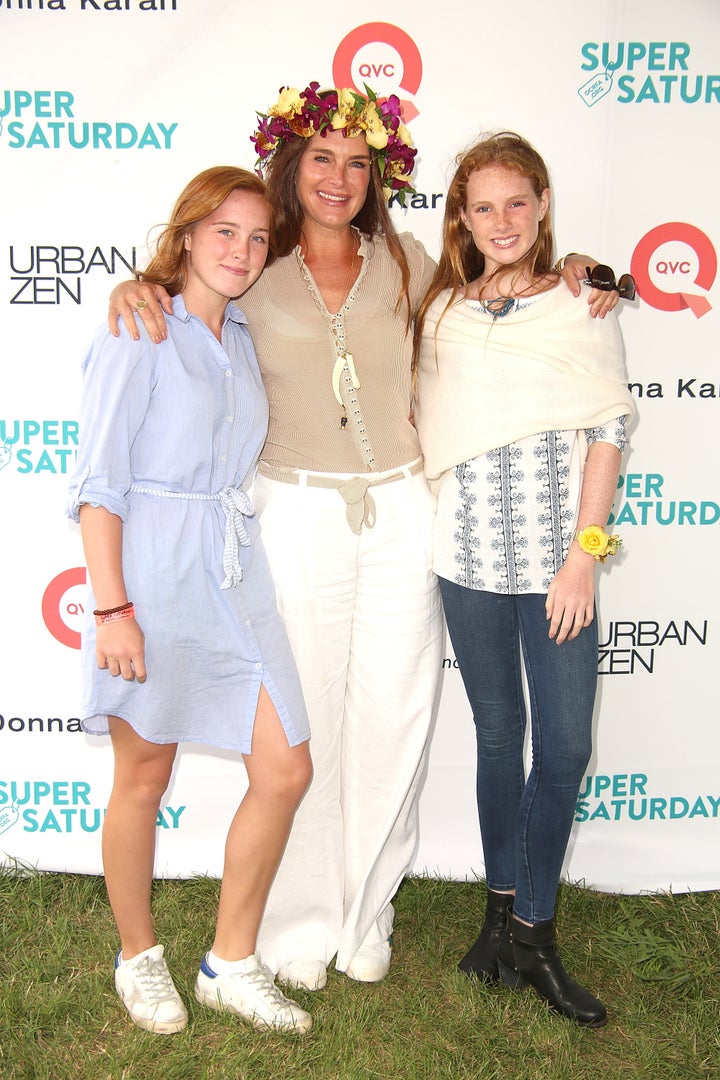 Lately, it seems like most models are the children of celebrities, with Kendall Jenner and Gigi and Bella Hadid ruling the runways. Tommy Lee and Pamela Anderson's son, Brandon Thomas Lee, recently walked in a show with Hillary Clinton's nephew, Tyler Clinton, and Shaquille O'Neal's son, Myles O'Neal.
Just this week, even more celebrity kids entered the New York Fashion Week mix. On Thursday, Cindy Crawford's 16-year-old daughter, Kaia Gerber, made her NYFW debut, while Camille and Kelsey Grammar's 15-year-old daughter, Mason, appeared in Malan Breton's show.
At this rate, we'll keep our eyes peeled for Shields' two kids in a few years.
Popular in the Community