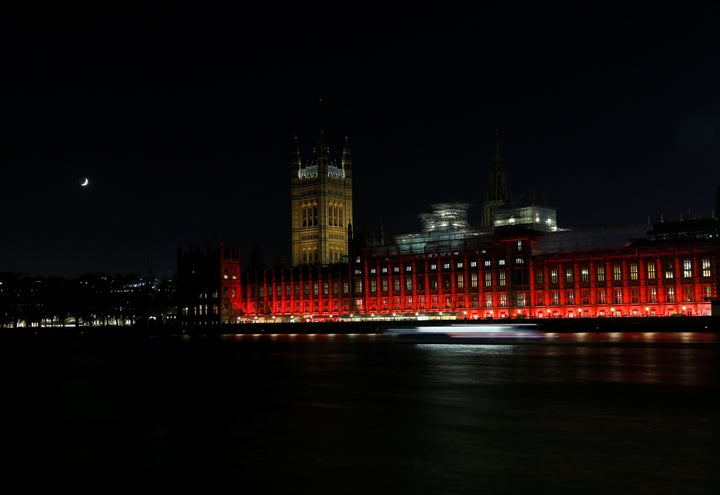 Buildings in the United Kingdom and other countries are glowing a deep red on Wednesday in honor of Christians around the globe who have been persecuted for their faith.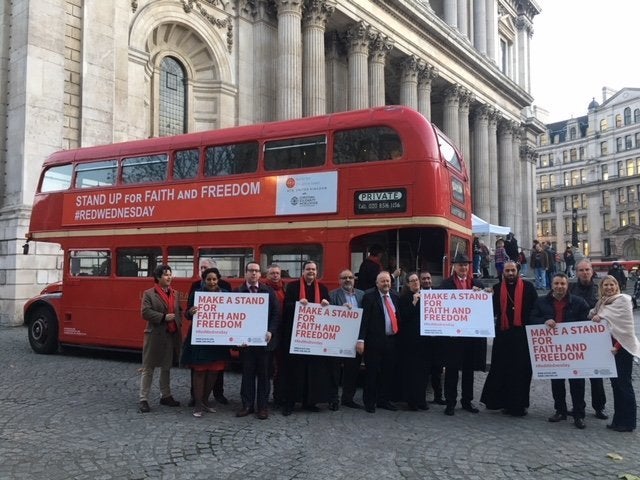 While it is primarily focused on shining a light on persecution against Christians, #RedWednesday also seeks to highlight injustices perpetrated against other faith groups.
Neville Kyrke-Smith, national director of Aid to the Church in Need (UK), told HuffPost that his organization is "calling for people to be given the right to express and live their faith."
"In so many parts of the world today, people are denied work, housing, liberty or even their life because of their religious belief," he said in a statement. "Aid to the Church in Need is delighted to work with CSW and others including representatives of different religious communities to stand up for faith and freedom."
Religious persecution is a violation of the United Nations' Universal Declaration of Human Rights. It happens to people of many different faiths, through arbitrary detention, unjust interrogation, enslavement, forced displacement, execution, destruction of worship spaces and other violent acts.
According to "Under Caesar's Sword," a global research project that studies Christian communities and violations of religious freedom, Christians face persecution from theocratic governments in Saudi Arabia and Iran, but also from Communist countries like North Korea and China. Religious nationalism in countries like India and Russia can also result in harassment of some Christians.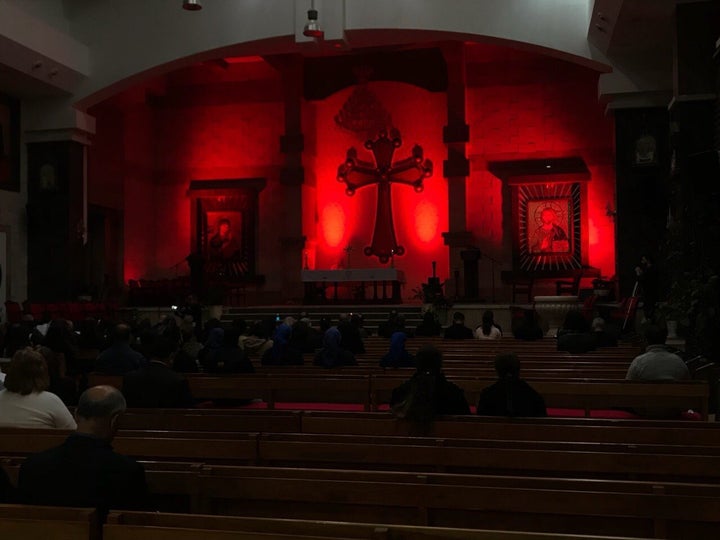 Bashar Warda, the Chaldean Catholic Archbishop of Erbil, said in a statement that he has cared for displaced Iraqi Christians for over three years. He sees the vigil at the Mother of Perpetual Help Church as a gesture of gratitude.
"This act of solidarity from the U.K. in the form #RedWednesday is deeply moving to us. We want to light our Church in red in full solidarity and gratitude with our brothers and sisters around the world who continue to show how close they are to us."
Scroll down for photos from this year's #RedWednesday.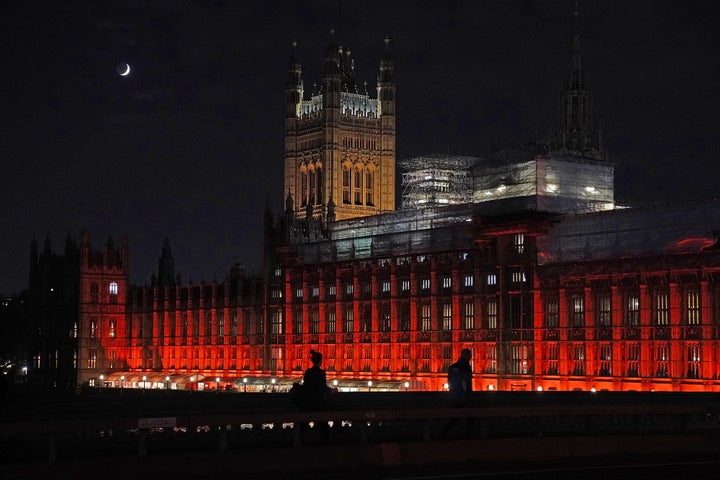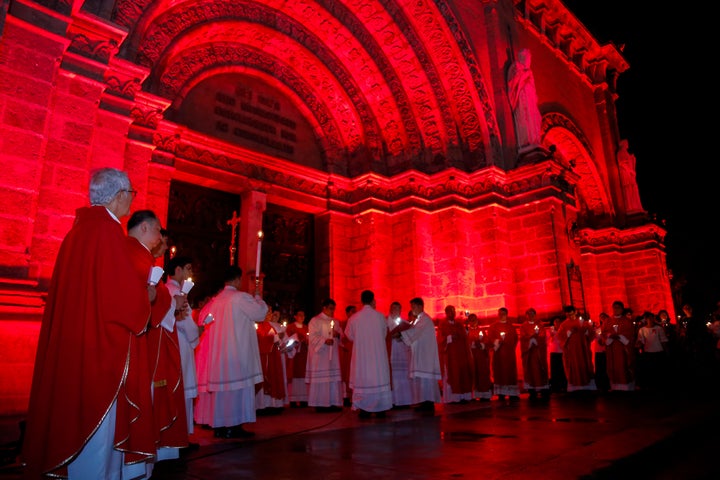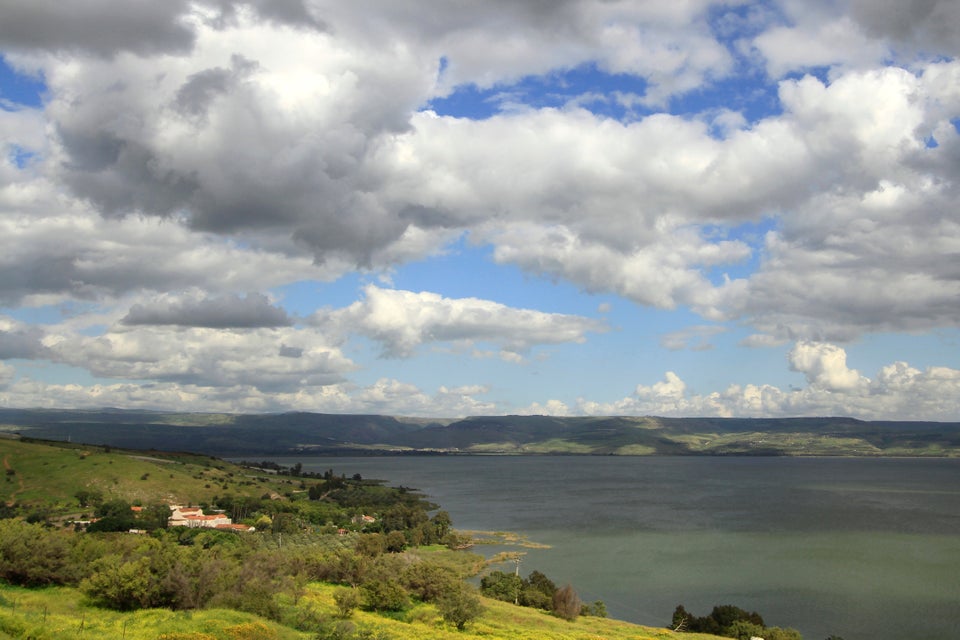 Churches and Monasteries in the Holy Land
Popular in the Community