If your head starts spinning whenever tech-savvy people start riffing about things like SEO, SMM, SEM, CPC, CTR, and so on, you're probably not alone.
To make heads or tails of social media, I recently caught up with Ross Taylor, owner of Alameda Internet Marketing, a Bay Area SEO company that specializes in helping small- and medium-sized businesses get found online. Alameda Internet Marketing's chief goal is to help its clients reach the greatest potential from their websites through search engine optimization (SEO), effective web design, social media marketing (SMM), and well-managed Google AdWords campaigns.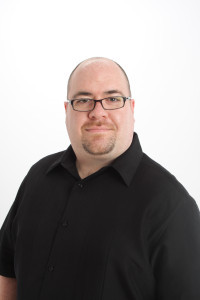 Martha Laham (ML): People know what social media are--Facebook, Twitter, LinkedIn, Instagram, and others, but they may not know what social media marketing is. Tell us about it.
Ross Taylor (RT): The main idea is producing or curating content that followers will share with their own social networks, which in turn helps businesses to get more exposure for their brand and hopefully reach more customers.

By getting more exposure and gaining more followers, you then have far better reach when promoting your own business. Social media marketing works best when done in tandem with a content marketing program, like a blog or YouTube channel.
ML: How can social media marketing help improve and grow a business?
RT: The ROI [Return on Investment] on SMM isn't always as easy to define as other channels of marketing online, but one of the best ways it can improve a business is to make the company more approachable. For instance, Twitter users often tweet their experiences with brands (bad or good). These tweets are public, and the brand has the ability to respond publicly and show their willingness to help. While this may seem more like a general customer service role, how the responses to customers are crafted is key and can result in earning a lot more fans or loyal customers.
ML: Should a business consider other vehicles in developing a social media campaign?
RT: For a business starting out in SMM, utilizing the boosted, sponsored, or paid functions is going to be a must to get your message out there and shared by more people. But yes, your effort in social is going to bolster and be supported by your other efforts... coordinating promotions, your site's or blog's original content, and also making sure that content is search optimized is going to get you the most benefit.
ML: We hear more and more about search engine optimization, or SEO, and how it can achieve improved search engine rankings, among other things. Tell us what SEO is, and why it's important for businesses of all sizes to use it.
RT: In a nutshell, SEO is the process of influencing search engines like Google or Bing to place your site and content more visibly in organic, or non-paid, search results for phrases that directly relate to your site. This is primarily achieved by making sure your site's content is organized well, free of technical errors, and easy for the search engines to figure out what the content is about and where it fits in their index. Another factor that greatly increases your visibility is links or mentions from other relevant and high-quality websites to yours.
It's important to do what you can to optimize your business website to get the most visibility you can to use your website as a sales tool, not just as an online business card.
ML: Okay, let's talk about ratings, rankings, and reviews. What is the value of each?
Besides influencing prospects, being well reviewed shows social proof that your business is credible and can improve your search engine rankings, making you more visible.
ML: Review sites have caused headaches for many business owners who have received negative and even fake reviews on sites like Yelp. What's the best way to deal with an unfavorable review?
RT: The best way to handle an unfavorable review is to acknowledge the review, thank them for their time in voicing their opinion, and console the reviewer with the offer to speak one on one to see if there's anything that can be done to make things better. Business owners who attempt to argue or fight back, even if the reviewer is blatantly lying, will never win in the court of public opinion.
Respond to all of your Google and Yelp reviews, which you can do by logging in to your business account on the respective sites. Make sure you thank all the good reviewers. This shows your potential clients that you care what people think!
ML: Finally, what advice would you give to a business owner who is ready to take the plunge into social media marketing but isn't sure where to begin?
RT: The first step would be to reach out to an SEO consultant or agency and ask for a short consult to see what's possible for your business.
NEVER talk SEO or Google placement with cold callers who promise first page placement, tell you that your Google listing has "expired," or that they're a data provider or partner with Google.
Find an SEO consultant or agency that's local, can be recommended by friends or colleagues, or that has a proven track record with favorable online reviews. They should also have a good online presence themselves!
Other than that, read SEO and social media blogs to get yourself educated and keep up on changes. A good place to start would be Moz.com's "Beginners Guide to SEO," which is a good all-round primer on internet marketing from some renowned experts in the field.
Let's leave you with another social media acronym that may be new to you: AMA, which stands for "ask me anything"--or, more aptly, go to AMA's website to find a physician who treats "Facebook fatigue." Happy posting!
REAL LIFE. REAL NEWS. REAL VOICES.
Help us tell more of the stories that matter from voices that too often remain unheard.