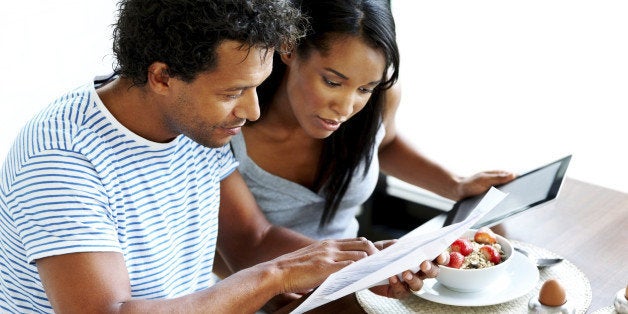 It was once considered a simple, sure-fire path to financial security: buy a home and keep it. But the home foreclosure crisis of 2008 that struck African Americans particularly hard, the ensuing Great Recession, and what some are now calling a bubble in home prices have prompted some financial advisers to reconsider that advice.
In our last column, we discussed how best to decide whether renting is a better proposition for you. Here we will examine reasons why buying remains a recommended option for many.
For about 80 years, public policy has made homeownership accessible for middle-income Americans, becoming the number one source of wealth. Buying a home is one of the few examples where you can, for a $20,000 down payment, buy an appreciating asset worth $200,000. At first glance, the fact that homes have an average appreciation rate of about 1 percent over the long-term, once inflation is factored in, may seem like a low rate of return. But consider this: 1 percent of an asset worth $200,000 is $2,000 and $2,000 is 10 percent of a $20,000 down payment. A 10 percent return annually for 30 years on a down payment is a significant financial gain.
Paying a mortgage on a home is essentially a form of forced savings. While there is no financial return on paying rent, mortgage payments, which go towards paying off what is owed on one's home, is building an asset. Additionally, homeownership yields certain tax benefits that are not available to renters. For instance, the interest paid on a mortgage is tax deductible, lowering tax liability.
But, you ask: What if the down payment is too high? And what about fees? The answer to that question is that there are federal programs are in place that can lower the up front out of pocket cost you'll have to part with to get a house. For a down payment, first-time homebuyers can obtain FHA (Federal Housing Administration) -- backed loans for only 3.5 percent of the purchase price (versus the traditional 20 percent) and most closing costs and fees can be included in the loan. FHA also backs a single loan for buyers who want to buy a home and fix it up.
In looking at reasons why an individual might wish to rent instead of buy, potential homebuyers should know how long they plan to stay in a home. The longer the better as equity gains will offset down payment and purchase fees.
Homeowners also must be able to afford maintenance costs -- ranging from things such as plumbing to painting, insurance costs and mowing the lawn.
Homeownership, like any major investment, should be properly researched and one must ensure they are financially prepared to make the long-term commitment. And throughout the month of June -- National Homeownership Month -- the NAACP will host, with its partners, housing forums across the country to help build awareness. Housing counselors will be on site to assist aspiring homeowners and current homeowners alike.
For most Americans homeownership is still one of the most important early steps in developing wealth. So weigh the pros and cons and decide if homeownership is the right decision for you.
PHOTO GALLERY
10 Most Expensive Cities To Buy A Home
REAL LIFE. REAL NEWS. REAL VOICES.
Help us tell more of the stories that matter from voices that too often remain unheard.