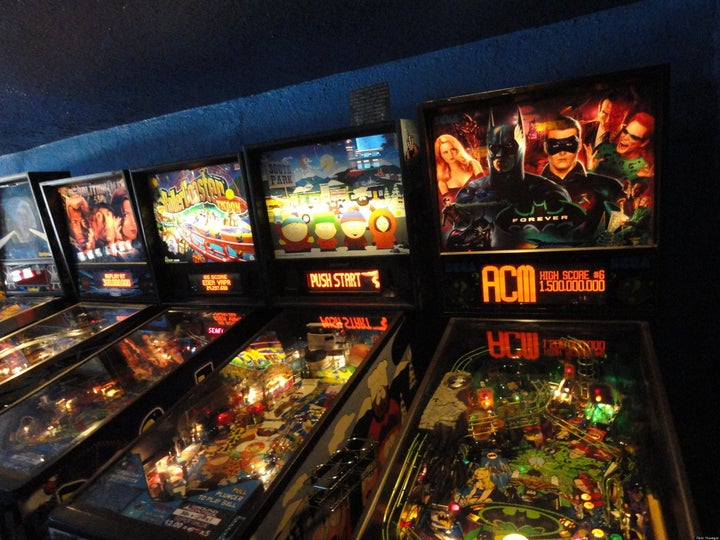 Just when you were getting worried that "there's an app for that" was taking over the world, a lovely, charming, inventive and awesomely wonderful video comes flying into the digital stream.
If you haven't seen "Caine's Arcade" yet, stop reading this blog post and WATCH IT. It's the best 10 minutes of your life.
The simple description is "a 9-year-old boy builds an elaborate cardboard arcade inside his dad's used auto part store and has the best day of his life."

The bigger picture is why discovery and amplification are two of the most intriguing elements of social web. Yes, it's always fun to be out in the real world and just 'happen' across something you weren't expecting -- a recipe book, an antique chair, your favorite flowers in Spring, a puppy up for adoption.
Evidently, that's how Nirvan Mullick discovered Caine's Arcade -- he just happened upon it. What he did from there demonstrates the power of social media... the flashmob, Reddit, and the rest that the film chronicles.
Today the story is trending on Twitter and the video has gone viral. Caine's full story is at the Caine's Arcade website and donations are even being taken for a scholarship fund to benefit Caine's education.
I was so moved that I tweeted Nirvan to invite him to speak to the social media marketing class I teach at UCLA Extension with Karl Kasca. I hope he says yes. Whatever happens, I'll be heading out to East Los Angeles soon to visit Caine's Arcade in person.
And, yes, I'm buying a FUN PASS. Life is sweet.

Beverly Macy is the CEO of Gravity Summit and the co-author of The Power of Real-Time Social Media Marketing. She also teaches Executive Global Marketing and Branding and Social Media Marketing for the UCLA Extension. You can email her beverlymacy@gmail.com
Popular in the Community