Abby Lou Walker, CEO of Vivian Lou Inc. started the company in 2014 as a "hobby" while working a full-time job and raising two children. Here she shares her top 4 tips for how you can stop operating in "hobby mode" and step into your role as a successful entrepreneur.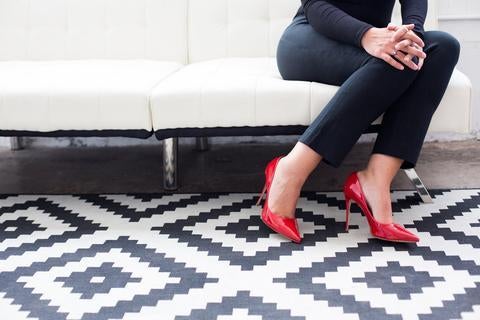 Vivian Lou Inc. is a multi-million dollar company that markets and sells shoe insoles that empower women to wear high heels without pain. In 2014 when Abby Lou Walker decided to start her company she never imagined it would grow into what it is today. Her idea started as a blog about corporate women and high heeled shoes. "I cringe thinking about going back 5 years. I had a good life, a very good job, two small beautiful children, a wonderful husband, and a beautiful home. I was a slave to the routine and the grind every single day. I had lost myself," Walker reflects when asked to describe the person she was when she started her journey.
It was the very thing that was missing from "the good life" -- herself -- that fueled her to move forward through all of the challenges and obstacles that she would encounter. In her book Strap On A Pair she recounts the key moments in her entrepreneurial journey that guided her to running a multi-million dollar company. She wrote the book to inspire other women who felt trapped in a job they didn't like to take the first step towards what they dream of doing. Looking back on her journey, a pivotal moment in her story was when she stopped calling her business a "hobby".
"Calling Vivian Lou a hobby business was a convenient excuse because I wasn't making many sales. As long as I wasn't making sales it wasn't a real business and, therefore, was just a hobby. I also told myself I didn't have time for a huge successful business."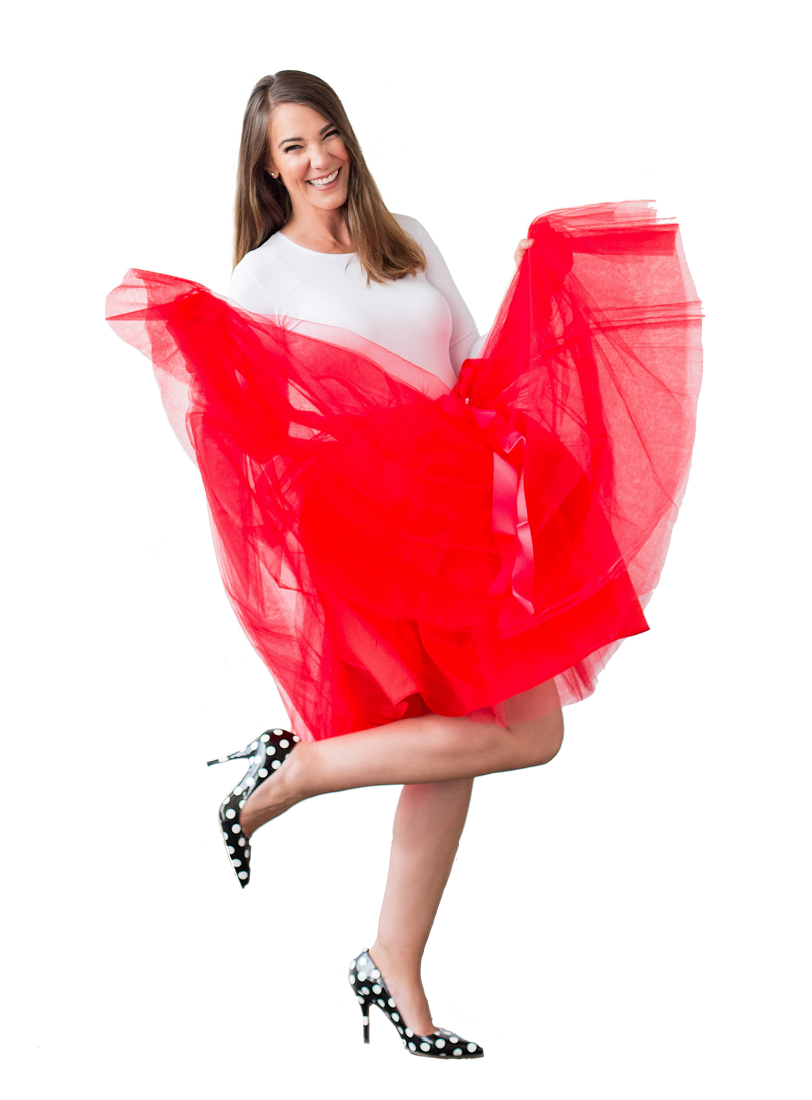 Ultimately telling herself this story and referring to her business as a "hobby" held her back in a big way. Her first two years in business she was sneaking off into her home office to side hustle while trying to maintain "the good life". Along with this came credit card debt and many moments of self doubt that left her questioning everything she was doing.
Even after landing a spot on HSN (Home Shopping Network) and her product selling out on live television she was still calling this her "hobby". After all, she had to call in sick to work in order to appear on the show and she still had not seen the return on her investment that she had hoped for.
In her third year, something changed. Walker went through her biggest transformation yet and her business reaped the benefits. She realized she had a lot of blocks when it came to feeling worthy and being a successful entrepreneur. The first block she overcame was referring to her business as a "hobby" and even now that she is running a successful multi-million dollar company she still works on improving herself and breaking through her limiting beliefs. She also reminds herself weekly that she is worthy of living this life, having fun, making money, and being able to provide for her family.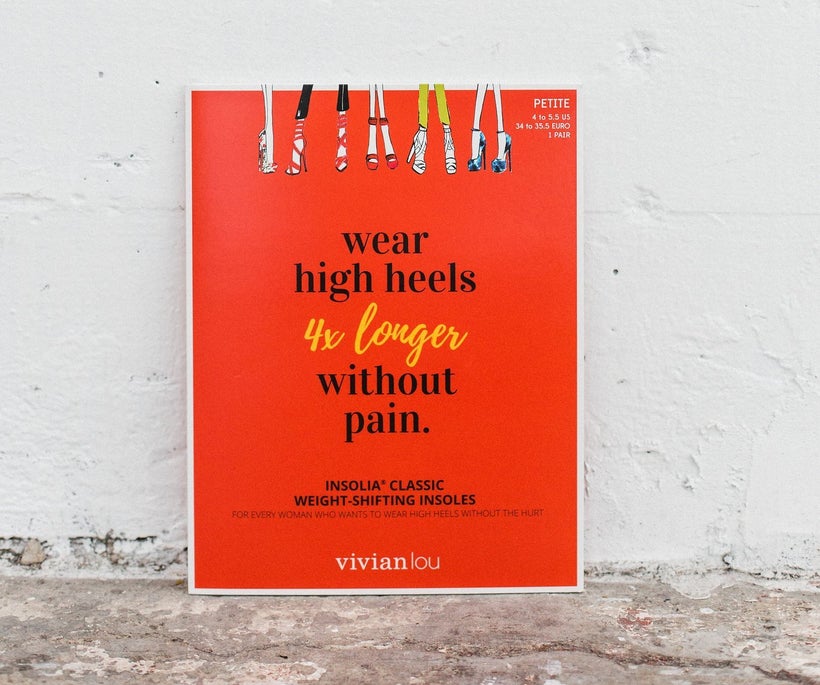 Walker wrote Strap On A Pair to empower women to take that first step towards finding something more and here she shares the top 4 things you can start doing today to get out of your own way and dodge the "hobby" trap:
1. Start referring to your business as a business.
If you're embarrassed to call it a business because it's still not generating income, you can refer to it as your "mission" or your "desire". In this case, it wasn't until she stopped referring to her business as a "hobby" that she actually started generating revenue. The difference, she says, "is the decision that I was going to make it work. I needed it to work. I thought to myself, 'I wholeheartedly believe in this product and I need to get this in front of women who wear high heels everyday.'"
2. Be aware of your fear of failure and do it anyway.
Walker's realization that she was afraid of failing helped her identify that she was standing in her own way of success. "I was so afraid to fail in the beginning that I played it way too safe and that's why it didn't take off," she explains. She advises that you flip your mindset to think "so what if I fail, it's a great lesson and I can apply that to my next endeavor" while also trusting that everything happens for a reason and there is always something new and exciting waiting for you just around the bend.
If in your gut this is something you really want to pursue and you would regret not pursuing it then you have to do it. Calling it a "hobby" diminishes the meaning of what you set out to do. In order for you to persevere when it gets hard you need to believe wholeheartedly that this is your mission, that it is bigger than you.
4. Find a support system that truly believes in you.
"My husband gave me permission to quit corporate America twice and I am so lucky," Walker says of her biggest cheerleader. But, if you don't have a spouse who can help you reach your dreams, there are plenty of other ways to surround yourself with other people who can help you, teach you, or just be there for you as you move forward towards your dream life.
Abby Lou Walker's book Strap On A Pair is available now and you can find out more information about Vivian Lou insoles here.
Calling all HuffPost superfans!
Sign up for membership to become a founding member and help shape HuffPost's next chapter
This post was published on the now-closed HuffPost Contributor platform. Contributors control their own work and posted freely to our site. If you need to flag this entry as abusive,
send us an email
.