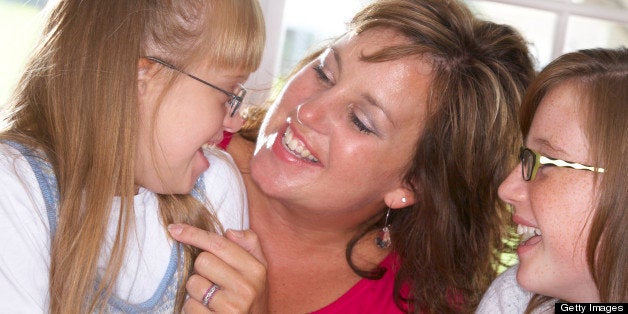 John Gray with Anat Baniel: Tip 6 - From Fixing to Connecting With Your Special Needs Child
In my practice, the parents I see have incredible commitment and dedication to their children. They will do anything to help their child grow up to be "normal," to be able to walk, talk, think and feel and to have an independent and rewarding life, despite his or her special needs.
Often, a natural and common thing for parents and therapists to do is to focus on the child's limitations and try to fix them by trying to make the child do what he or she cannot do. Unfortunately, this will tend to drive the patterns of limitations even deeper into the child's brain, making future progress harder to accomplish.
It is not easy for parents to back off and look to connect with their child, rather than try to fix him or her.
So, I asked John Gray if he had any advice to parents that will make this easier to do.
One of the greatest challenges, for any parent, (whether our child has special needs or not), is that we are responsible for our child's well-being and successful learning and development.

We always want the best for our children. And part of my philosophy in life is to recognize that all we can do for our children is to provide the conditions and context for them to grow and face the challenges that they came into this world with.

I believe that we all have a personal destiny, and we come into this world with certain gifts and challenges. For many, when given the opportunity to grow and learn despite their limitations, the challenges end up becoming great gifts.

What we can give to our children is a context, a loving support to help them meet and overcome their challenges, to provide what we can so that they can grow and thrive.

By educating yourself (learning what your child and your child's brain really need in order to become a brilliant learning brain), by getting the information that you need to support your child, you are doing the best you can, as long as you are providing that loving, nurturing support.
WATCH: Providing the Best Context for Growth
Tip #6 From John Gray
Watch for our next video blog Tip #7 With John Gray: Managing Guilt
Popular in the Community