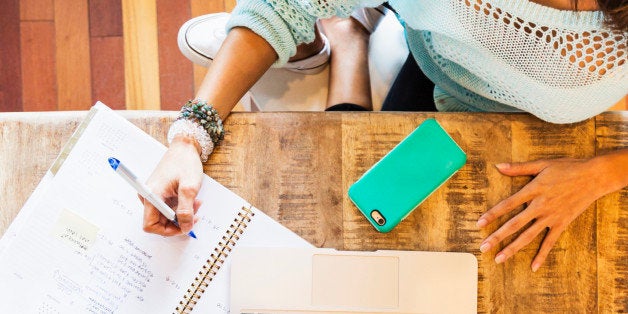 On the 25th of this month the world will recognize an issue that is so pervasive and present that at least 30 percent of the global population is directly affected by or engaged in it: violence against women.
That figure includes an estimated 15 percent of the male population of the world: where there are the abused there also are the abusers. Men's harmful contribution is often left unfocused or unmentioned, making it easier to distance ourselves from the reality many women face on a daily basis. The avoidance of a comprehensive gender-based violence discussion among and between men is one of the major hurdles that we must overcome to help move percentages that have not shifted substantially in my lifetime. It is time to change that.
The theme for the International Day for the Elimination of Violence against Woman this year is prevention, which is 100 percent attainable without any medication or vaccine. That does not make it an easier epidemic to treat, however. Changing behavior and tradition can be one of the hardest battles to fight in any public health campaign, as we have seen in numerous campaigns such as tobacco prevention and vaccinations. Difficulty should never be excuse for failure, however, and there are numerous public health interventions that have been successful in decreasing domestic violence.
November 25 was chosen as the International Day for the Elimination of Violence against Women to commemorate the Mirabal sisters, three political activists that lived in Dominican Republic during the first half of the 1900s. The sisters came of age into a country that was ruled by Rafael Trujillo, a despot who stayed in power for over 30 years and is estimated to have been responsible for over 20,000 deaths.
Instead of taking up arms against the oppressive regime, the sisters and others devoted themselves to the distribution of information about Trujillo's victims. Despite being put under house arrest earlier in life and jailed several times, the three sisters continued their work to restore democracy until 1960, when they were clubbed to death by regime henchmen. To this day their struggle continues to inspire millions, and their pseudonym Las Mariposas (the butterflies) has become a regional symbol for freedom from oppression.
Close to the country of the Mirabal sisters, another gender-based human rights crisis is reaching epic portions. Violence and extortion are increasingly making their way into the daily life of millions of women and children who live in areas of South West Mexico, Guatemala, Honduras, and El Salvador that are controlled by drug traffickers.
In recent years the violence, which was once mostly focused on gang members and police, has expanded to include women and girls. Because of this, hundreds of thousands of women and girls in this area who no longer feel safe in their own communities are fleeing widespread violence and intimidation to the U.S. The number of asylum applications has increased from approximately 10,000 in 2010 to more than 40,000 in 2014, which is just a small portion of the estimated 130,000 women and children from this geographic area who reached the border of the United States in 2014. More must be done.
Violence against women, and gender-based violence, have a long, but often tepid, history in global development. Fifteen years ago the global community proposed the Millennium Development Goals, which included only one education based target for Goal 6: Promote Gender Equality and Empower Women. Despite the suggestive nomenclature of this goal, violence perpetrated against women was not mentioned, nor measured, in the achievement of the MDGs.
In 1999, the year before the MDGs were to be adopted by the United Nations, a resolution was passed in that same body to enshrine November 25 as the International Day for the Elimination of Violence against Women. The day was intended to bring awareness and action to abuse, discrimination, and violence still faced by women and girls in their daily lives. In this aim it has been moderately successful, but it is equivalent to the first steps of a marathon. Worldwide, approximately 1 in 3 women have been the targets of sexual or physical violence, the majority of the cases being perpetrated by a partner. In 2012, it is estimated that 50 percent of the women murdered were killed by their partners or family; for males that same number hovers around 5 percent.
The 2000s were mostly silent for such a pervasive issue, perhaps because of the increased focus on HIV and AIDS. That shifted, however, in the 2010s when the world was finally shocked into action by the increased reporting of rape in conflict areas and university campuses. That outrage gave passion and voice to movements such as the #heforshe campaign and the fueled the emergence of activists such as Malala Yousafzai and Emma Watson. More recently, in September of this year the Sustainable Development Goals came into being through the United Nations, which show a dramatically increased focus on women and girl health. The SGDs include 6 targets in Goal 5: Achieve Gender Equality and Empower All Women and Girls, including the elimination of "all forms of violence against all women and girls in the public and private spheres, including trafficking and sexual and other types of exploitation" as well as the elimination of "all harmful practices, such as child, early and forced marriage and female genital mutilation".
On paper, we have come a long way from the days of the Mirabal sisters. But the stark reality for women and girls around the world often is not reflected in international documents, motivational speakers or conferences. As a man, it is often uncomfortable to discuss gendered violence and discrimination with those that surround us. I often ask myself how I can ever understand, or even promote, a cause that I have no experience in and small probability of being victim to. This conversation and understanding must come, however, if we ever hope to seriously change the reality for women and girls around the world.
I take a step towards that dialogue today; how will you begin the journey?
Calling all HuffPost superfans!
Sign up for membership to become a founding member and help shape HuffPost's next chapter