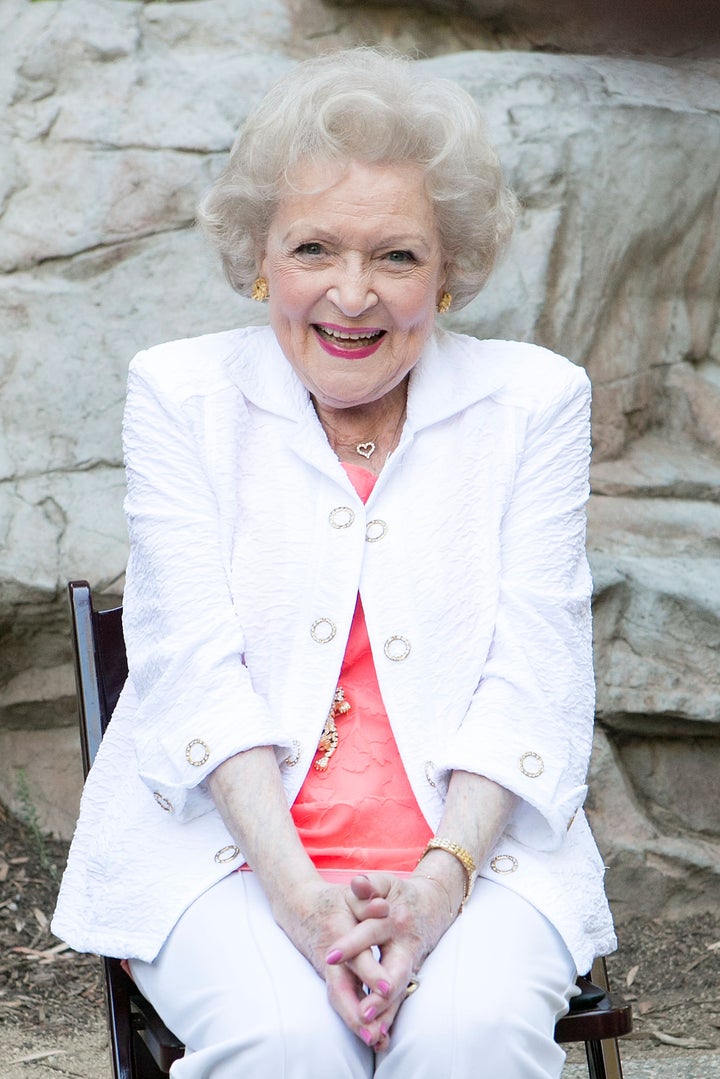 Lately, there have been a spate of headlines cheering on older celebrities who at 70 or 80 proclaim that they have no intention of ever retiring. Well, bully for them and their nipped, tucked and lipo-sucked bodies.
Actually, I feel a little sorry for them. Are celebrities' identities so seriously wed to their work that they simply can't bear to move on and out of the limelight? 
Frankly, I cringe every time I hear about yet another actor or actress say they will never in a million years retire. There is no shame in feeling like you are done. Work is work. The vast majority of people do it principally because it pays the bills. If you're lucky, you find your job rewarding on other levels and you look forward to doing it most days. But admitting that you'd like to one day stop doing it has become something that brings the shame showers raining down on you. And personally, I blame celebrities for setting the tone.
Country music legend Loretta Lynn, 83, told ABC News that she "sees no reason to retire." In the next breath, she calls her children her "greatest achievements" and laments how she missed so much time with them when she traveled for her singing career. Anyone else see a contradiction there?
Then there is Dolly Parton, who we personally adore and who just turned 70. "I will never retire unless I have to," she has said. "As long as I'm able to get up in the morning, get that makeup on and my high heels on, and even if I can't wear high heels, I'm going to do like Mae West, I'm going to sit in a wheelchair with my high heels on." Why Dolly why? You don't need to squeeze your tired feet into heels just for us. 
Jane Fonda? Well she actually tried retirement once. She stopped acting after marrying media mogul Ted Turner but returned to the screen after a 14-year hiatus. She is now back in front of the camera and, after a knee and hip replacement, no longer lifts 20-pound weights but has cut back to 8-pounders.
That's where I draw the line. Sometimes, we are too old to do things. I don't ski moguls anymore because it makes my knees throb. I am probably too old to go trekking in Nepal. Same is true about my chances of second-careering as an emergency room head nurse (a fantasy since ER that was bolstered by Nurse Jackie.) There are plenty of things we are all too old to do.
But along come celebrities -- richer than G-d and living with an entourage of people to make them look and feel good -- sending us Normal Joes the message that those who retire are somehow flawed. Really? Must we all love being working stiffs?
Personally, I admire anyone who can afford to retire these days and don't count myself among them. I happen to love what I do and have for most of the 40 years I've done it, but unlike Sir Paul, I still need to be paid for it. (Note to McCartney: How's about you keep working and donate what you make to my kids' college funds; that way, we both win.) 
Celebrities who we've supported for decades owe us a realistic role model for aging. Don't rub our noses in your "aging gracefully" rhetoric and feed us fantasies about how we can still do it all. Our noses, for the time-being, are still stuck in the grindstone. Don't shame us for wanting to get them out of there.
Calling all HuffPost superfans!
Sign up for membership to become a founding member and help shape HuffPost's next chapter