I was honored to receive an invitation to the Huffington Post #TalkToMe series. Fortunately, my Daughter had some time available for an interview.
I have always loved to look at the world through her eyes and reflect on her comments. This morning, she grabbed a toy that was only to be used with Mom or Dad around. When asked about it, she said: "Oh, it was a mistake....on purpose". I laughed so hard, and my day had just begun.
When we leave the house each day, she proclaims "It's a great day for backpacks" (If she is wearing one) or whatever else comes to her mind. "It's a great day for sunshine."
Why don't we all take a moment and realize what we are grateful for today? Children have an impressive natural ability to practice mindfulness, and fortunately, we can still tap into the child that lingers inside of us.
Each day I am amazed at how much I learn from my children. If you allow them to, they can become one of the greatest sources of reflection and growth.
Thank you for raising me Layla. Love, Daddy
The transcript from the #TalkToMe series

Brett: What do you want to talk about today?
Layla: Snakes and raccoons.
Brett: Snakes and raccoons?
Layla: Yeah
Brett: Why?
Layla: That's why everybody's in the forest right now seeing the Monarch butterflies.
Brett: Oh the Monarch butterflies?
Layla: Uh Huh
Brett: What are they up to?
Layla: Their up to flying
Brett: Where are they gonna go?
Layla: Their gonna go to the forest, but their at the forest right now
Brett: Hmm....do you think their gonna fly far?
Layla: Yeah
Layla: I'm going to put my microphone down on my baby's high-chair
Brett: Why?
Layla: Theirs double five monarch butterflies
Brett: Double five monarch butterflies?
Layla: Yeah, and double five trees
SW: Which is TV Mommy
Brett: I'm Daddy
Layla: Oh
Brett: We're on TV, you're being filmed. Do you want to ask a question to me?
Layla: Yeah, what's your favorite thing to do Daddy?
Brett: My favorite thing to do is to be with you as much as possible
Layla: Oh....that's so sweet of you Daddy
Brett: Thank you
Brett: What do you think about the Huffington Post?
Layla: Huffington Post!??
Brett: Yeah, what do you think about it?
Layla: I think about go shopping
Layla: Thanks for coming to the show, see you on the next show
Brett: OK, we'll see you on the next show
Layla: Papa is hungry, I need to give him some food
Brett: Where's the best place you've ever been?
Layla: To Target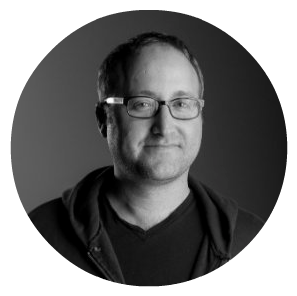 Brett Berhoff is an entrepreneur and influencer. He is sought after by corporations and individuals for his innovative thought leadership and strategic expertise.
Brett is featured in the Harvard Business Review, TheStreet, The Goodmen Project, and Linkedin PULSE (alongside Bill Gates, Jack Welch, Suze Orman, Richard Branson, Mike Bloomberg, and more).