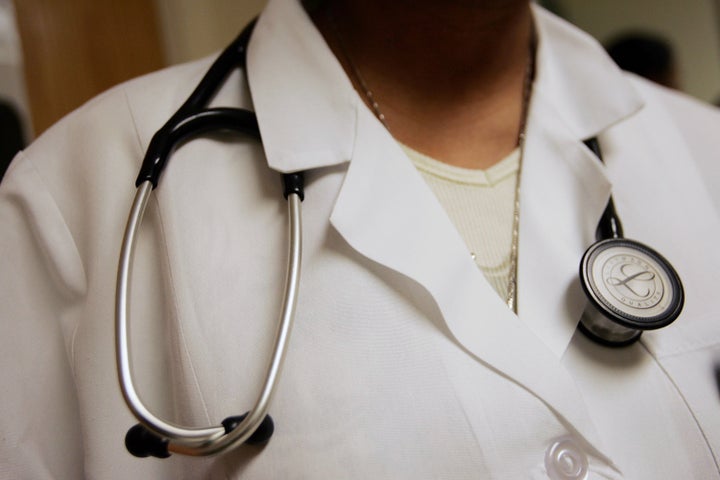 We all know Cindy Crawford as the beautiful, carefree-looking supermodel. However, her life hasn't been picture perfect. She was just shy of 10 years old when her brother, almost four years old, passed away from leukemia. Back then, her family didn't have much money, she said, and she watched as her parents had to pay the medical bills after her brother's death. Like it would be for anyone, it was an added burden to an already bereaved family.
Unfortunately, it's not atypical for families to have to pay medical bills after a loved one passes away. What is atypical is that there is at least one cancer center for children, St. Jude Children's Research Hospital, where families pay nothing above what their health insurance covers, and if they don't have insurance, they don't pay at all, said Cindy Crawford, who is serving as a celebrity spokesperson for St. Jude. She emphasized that the research and treatment protocols developed there contributed to bringing the survival rate of acute lymphoblastic leukemia, the most common form of childhood cancer and the type of cancer her brother had, from 4 percent in 1962 to 94 percent currently. Cancer doesn't have to be a death sentence, anymore, she said.

Cindy Crawford began helping St. Jude raise funds knowing that not only would the funds directly help St. Jude patients and their families, which include some of the most difficult medical cases from around the world, but the research conducted at St. Jude would help children everywhere.
However, the recession of recent years continues to take its toll on families across the nation, and that's having an impact on charitable donations. The numbers of charitable pledges to nonprofit hospitals slowed in fiscal year 2010 in both the U.S. and Canada compared with previous years, according to a report published in March 2012 by the Association for Healthcare Philanthropy (AHP). Delays in donation decision making delay medical advancements.
Cindy Crawford said that shortly after the death of her younger brother her mother arranged a dance marathon to raise money to fight cancer. While it only brought in a couple hundred dollars, it left an impression on the supermodel.
Hospitals are increasingly turning toward special events, such as golf tournaments, community runs or walks, fashion shows and dinners, to raise cash, according to the AHP survey. In an effort to raise funds, St. Jude has teamed up with Cindy Crawford on the St. Jude Dream Home Giveaway. St. Jude will be giving away 28 dream homes across the nation. These new homes are valued between $300,000 and $700,000. Ticket holders also have a chance to win jewelry, electronics and furniture store gift certificates. You can check Dreamhome.org for more information.
Calling all HuffPost superfans!
Sign up for membership to become a founding member and help shape HuffPost's next chapter