Perhaps you have heard about Transylvania – this mythical region in Romania, surrounded by interesting old tales. Fortunately, Transylvania has a lot more to offer than mysterious stories about Dracula and vampires. Let's have a look in the very heart of this northwestern province of Romania and talk about Cluj-Napoca – a beautiful, vibrant city where you can have it all!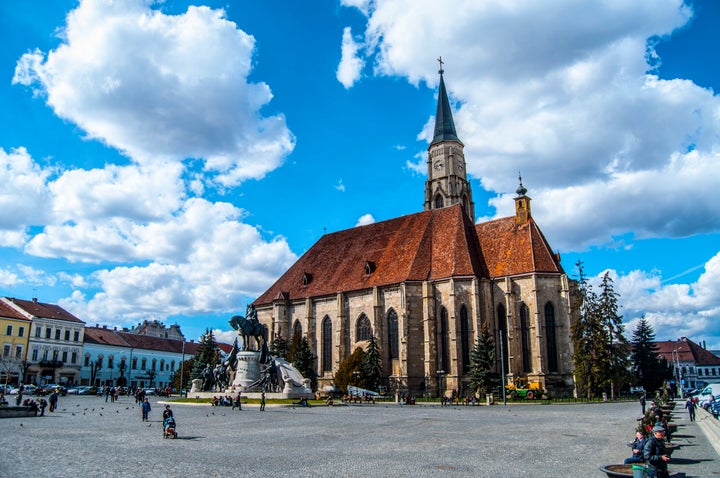 A Glimpse Into the Second Largest City of Romania
Cluj-Napoca, commonly known as Cluj, is a very important historical landmark in Romania. The cultural heritage of the city dates back in the year 106, when the Romans established a settlement on the site, and continues to flourish later under Austrian, German and Hungarian influences. Nowadays, Cluj is one of the largest cultural, academic and economic centers in Romania. Once in Cluj, there's no place you'd rather be, and this is because we are talking about a city that has a bit of everything for everyone!
Are you a young traveler eager to make new friends all over the world? You will be happy to know that Cluj is a place where many young people, Romanians and foreigners alike, choose for their studies. Plus, the city was the European Youth Capital in 2015. One of the advantages of having young inhabitants is the fact that Cluj hosts many music festivals throughout the year, attracting tons of visitors. And if there is no music festival you can always feel like you are attending one, by enjoying the bustling nightlife of the city.
Maybe you are more into leisure than fun and in this case Cluj will be a good idea for you also if you decide to pay a visit during Transilvania Jazz Festival or Transilvania International Film Festival (TIFF). Another option is to start your day with a good cup of coffee in one of the bohemian cafes in the city, followed by a couple of relaxing hours strolling in the Botanical Garden or Central Park, and end it by having dinner in one of the many restaurants in Cluj, while you are enjoying a glass of Romanian wine.
There is good news for sports enthusiasts too. Cluj Arena is a modern multi-purpose stadium in Cluj, ranked as a Category 4 UEFA Elite Stadium, hosting many sports activities of all kind, from football games to rugby. Besides, thousands of people are also enjoying musical and social events in the same venue. Once you finish the stadium tour you can head to Cetatuia Hill – the stairs you have to climb to get there worth the while, as you can enjoy panoramic views of the city or a breathtaking sunset.
Must-see Places In and Around Cluj
There is a lot of tourist attractions in Cluj and, depending on the duration of your stay, you should visit as much as you can. Don't worry if your time was tight and you couldn't manage to see everything – the hospitality of the locals will make you want to come back anyway! Here is two of the places in the city where many tourist attractions are scattered:
Union Square – With its dominating King Matthias Corvin Statue, this is the place to be if you are passionate about architecture, as you will be able to admire baroque, gothic, neoclassical and renaissance styles. The museums and other places of interest are mostly clustered around Union Square. While you are there you can visit the Gothic Cathedral of St. Michael, Banffy Palace – host of The Art Museum, or The Pharmacy Museum – the first apothecary in Cluj.
Mirror Street – Close to the Union Square you will find the Mirror Street, officially known as Iuliu Maniu Street. This is a unique tourist attraction in Transylvania and a symbol of Cluj. The historical buildings on both sides of the street are identical, hence the name. The street is also reflecting the multiculturalism in Cluj, being a liaison between The Cathedral of St. Michael in Union Square and the Orthodox Cathedral of Cluj in Avram Iancu Square.
The outskirts of Cluj have a lot to offer also. Depending on how far you are willing to go, you can either discover mysteries in the nearby haunted forest, go trekking on Turda Gorge or visit Turda Salt Mine.
Hoia-Baciu Forest – Near Cluj you can find this mystical place where some people claim they spotted UFOs, while others say that they experienced scary feelings. No wonder it's called the Transylvanian Bermuda Triangle!
Turda Gorge – Locally known as Cheile Turzii, the trail between the mountains offers amazing sceneries, either you choose to go trekking, hiking or just for a car drive.
Turda Salt Mine – Featuring an impressive number of galleries and transformed in a history museum of salt mining, this amazing attraction also known as Salina Turda was ranked as one of the coolest underground places in the world and is considered one of the hidden gems around the world that worth the visit.
Getting to Cluj and Getting Around
You can easily get to Cluj by air, either using a short haul flight from Bucharest, Romania's capital City, or taking a direct flight from another European city. Avram Iancu Cluj International Airport is located just 9km away from the city center and is well connected through direct cheap flights with major European cities like London, Frankfurt, München, Dortmund, Paris, Brussels, Madrid, Rome or Bologna. The operating airlines vary from low-cost to flag carriers.
Once you reach Cluj you have three ways of getting around: public transportation, taxi or rent-a-car. Public transportation can be a hustle because the service is stopped at nighttime, and because from some stations you have to walk to reach your destination. If you think you can use a taxi, think twice! Taxis in Cluj are more expensive compared to other cities in Romania and the price goes even higher at night, when the fare is different than the one used during the daytime. As public transportation will make you lose time and miss places, and taxis will make you lose money, renting a car seems to be the best option of getting around in Cluj. You will not have time or destination restrictions and if you get a good deal you can actually save money.
Cluj is an easy to access city and all that you need is a car and a maps App. on your mobile phone. If you need a reliable rent-a-car service provider, you can hire a car from VAG24 rent a car, a company offering high-quality cars at competitive prices. The starting price for a car is 21€ with all the required insurance and road taxes included, plus a 24/7 road assistance if you need it. The reservation system is available day and night through the phone or website and they offer a free airport pick-up/drop-off service. All you need to do is have a valid driver's license and ID, plus a minimum age of 21, to be able to choose the desired car from the wide variety they offer: mini, economy, compact, full-size, luxury, SUV or mini-van.

If you land at Cluj Airport, you can hire a car or mini-van with private driver just for you or your group. The best choice for your transfer from airport to hotel / hotel to airport, or any daytrip in Trasylvania, is City Transfer powered by VAG24 rent a car.

Related
Popular in the Community