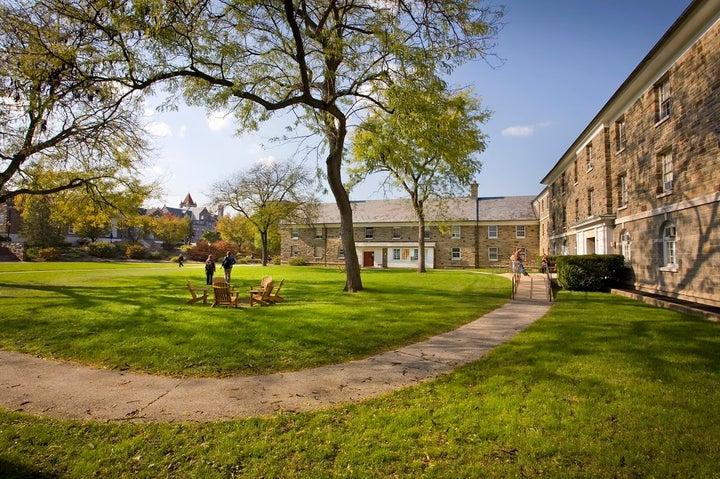 I like to think that my Instagram page is a bit more eclectic than one might expect from a college president. I use social media to connect with students and alumni, and it's no secret that I have a wide range of interests — travel, sports, food, and especially music. From time to time, all of these are featured on my social media.
In a recent article published in The Atlantic, "Were College Students Better Off before Social Media?" Conor Friedersdorf recalls the days before students used laptops in class, and before wifi and Facebook existed. True, I graduated from college long before Skyping with professors was a thing — or before taking a deep dive into history meant, in part, scrolling Wikipedia — but I'm keenly aware of the ubiquity of social media in the small college setting. After all, I am also a parent of four millennials. That's why I like to use social media both to connect to members of my community and to reflect on ideas and challenges across the liberal arts landscape.
For me, social media affords not only instantaneous connection, but impact. I see no better way of sharing all the good things happening on our campus with members of the campus community. But like any powerful tool, social media must be used carefully.
Friedersdorf asks if the mere risk of a social media post being exposed to the wider world should affect how students conduct themselves. When used insensitively, social media can be harmful to both user and audience. We've learned that lesson at Ursinus, and it opened up a very meaningful dialogue on our campus about acceptance that I believe brought our campus closer together. I want our students to use it responsibly because I believe social media use can be reflective of the user and of the institution he or she represents.
He also asks, if all social media was somehow no longer part of our college community, what would improve about the experience? What would get worse? Social media can serve as a force of connection in an increasingly globalized and dispersed world, much like the one our students will face after graduation. An increasing number of students are interested in social justice issues and are using social media to carry their voice beyond the reaches of our campus. To discover new things. To make new connections. I encourage that. I want our students to take risks and use their liberal education as a vehicle for independent thinking. In today's world, social media is just one way to do that, which is why I believe they are "better off" now than ever before.
Calling all HuffPost superfans!
Sign up for membership to become a founding member and help shape HuffPost's next chapter