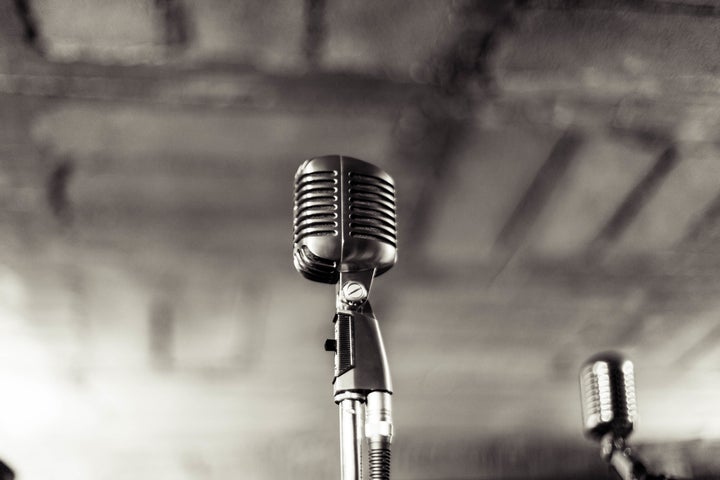 According to the Ibis world report, the popularity of comedy clubs has consistently grown over the last five years. By 2020, they expect the industry to be worth $344.6 million in the United States alone. While live comedy shows attract people from all walks of life, millennials are most commonly found in attendance. And it's no wonder why. The younger generation is busy working their way through university or entering the job market, and live comedy shows are the perfect stress buster to end a long day. The sell-out shows of these five popular comedians are the perfect example of how laughter is the best cure for any stress.
The hilarious Canadian comedian Russell Peters has made a splash all around the world, selling out shows in huge venues such as the O2 theater in London. Once you see him live, you'll instantly understand why. He's earned a following worldwide by presenting easy to digest material that everyone can relate to. But it's not just his material that brings in the crowds, it's also the way he involves the crowd. Fans of Russell Peters are able to escape their troubles and spend their time chuckling along during a truly charismatic performance.
Kevin has an incredible ability to laugh off his shortcomings, and present them in a way that results in nothing less than hysterics from the crowd. Although he's a movie star, his humility, and incredible stage presence create a show that won't be soon forgotten. His jokes are often based around topics that can seem quite simple in nature; a difficult driveway, a social faux-pas, or a rodent problem. But he looks at them from a different angle and presents them in such a lively manner that you'll be chuckling to yourself for days to come.
Karthik Kumar & Aravind Subramanian (Evam)
The duo's dynamic stand up performance started out by making waves in South India but has grown to sell out shows in the US too. They can walk you through a scenario and keep you chuckling non-stop at the sheer ridiculousness of it. Other times, their sarcastic, blunt, and in-your-face humor has the crowd busting a gut and the unexpected punchlines. While other performers attempt to simplify their jokes and make them relatable, Karthik and Aravind of Evam Tamasha draw on their own personal experiences to give a performance that is authentic. For the swathes of fans that managed to get a ticket, the show set a new standard for gut-busting comedy.
Having slain comedy clubs for many years, Gabriel Iglesias knows how to please a crowd. He will switch between his classic routines, which get the crowd yelling along like fans at a concert. When he performs his new material, he'll draw the crowd in by painting an image of an unbelievable scenario like bringing his marijuana-loving friend to a children's Disney movie. No matter how he chooses to present his shows, his ability to read a crowd means that his shows are unexpected and created specifically for the fans.
Aziz can tackle complex issues like racism and human rights, or simple things like an awkward date. No matter what his topic, he delivers it in an enthusiastic manner that commands uproarious laughter from the crowd. He integrates the crowd into his material, asking questions that seem almost exploratory in nature, and their input can sway the show one way or the other. He can take trouble experiences like failing to find a date and turn them into hilarious diatribes by describing them as "being a secretary organizing the stupidest events for the flakiest people," that will have you forget all your troubles in an instant.
After seeing the comedians that are fueling the growth of the industry, it's clear to see why the shows are so popular. It can be easy to get wrapped up in simple stresses, but these talented comedians teach you how to laugh everything off and move forward. For many, this becomes more than just entertainment, It's the best way to decompress.
Related
Popular in the Community