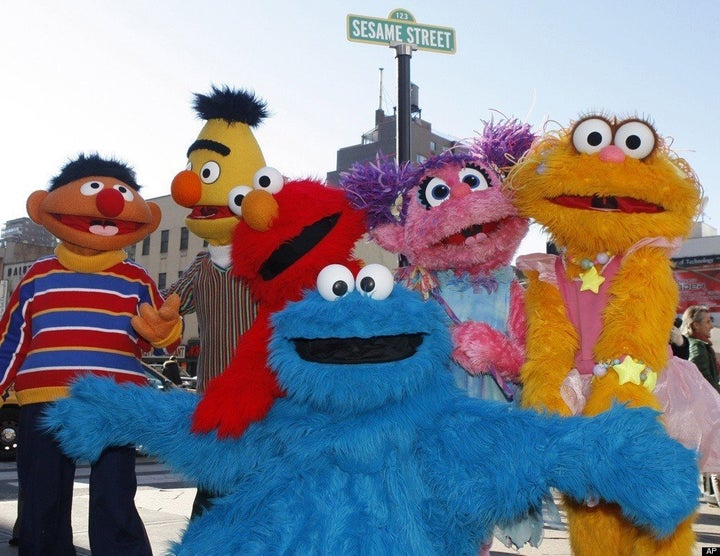 This week is the "perfect storm" of children's entertainment conferences -- Toy Fair, Engage Expo and the Kidscreen Summit. Executives, creators and analysts representing merchandise, TV and digital screen media, music and books, and more have descended on New York to see what's new and debate the state of our industries. Simultaneously, the US Congress will be debating what could be a disastrous setback for children's education, engagement and -- yes -- entertainment: the 'zero-ing out' of all funds for US public broadcasting.
Children's media is an incredibly competitive business, playing for big stakes. Still, in children's more so than any other part of media, competitors vie for quality as well as ratings, sales or financial success.
Many of the hallmarks of quality for which they aim were set first by the Public Broadcasting Service, and that's why I am advising my colleagues -- even if they've never created for PBS -- to lend their support to the "170 Million Americans for Public Broadcasting" campaign and to contact their Congressional representatives to express support for public service media. I'd advise the same to every parent, even if their children watch more commercial than public TV, play more "Angry Birds" than "Super Why" apps, or visit nick.com more often than pbskids.org.

Imagine if Sesame Street had never pioneered its research methods that are adopted or adapted as the educational underpinning of virtually every preschool program today. Imagine if Barney had never proved that -- in preschool especially -- it's possible to do well by doing good. What if Fred Rogers had never stood up to Senator John Pastore and convinced him that TV need not be a vast wasteland?
Virtually everyone creating media for small children, in particular, has benefited from the leadership, risk and innovation of PBS, CPB and the local public service media outlets. Now-iconic TV series, games, websites, and the growing plethora of mobile apps for kids all bear traces in their DNA of a service created in the 1960s to be deeply educational, highly engaging, socially equitable, and cost-effective (public radio and TV, today, are still delivered for less than the cost of a cup of coffee per American per year).
For over 20 years, I have traveled the world looking for best practices in children's media. I've reached two conclusions. First, a country that doesn't get children's media right seldom uses media wisely for anyone; and second, the countries that get it right for kids are almost always those with the strongest and best-resourced public service media (e.g., the UK, the Netherlands, Norway, Sweden, Japan).
Whether you work in children's media, or whether you're the parent of a child who loves it, please take a moment to reach out to your Representative and urge full and fair support for public broadcasting.

Calling all HuffPost superfans!
Sign up for membership to become a founding member and help shape HuffPost's next chapter