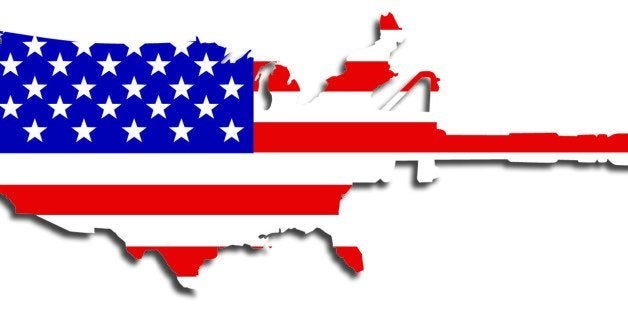 My dad was a WWII combat veteran who fought in the Pacific, and when I graduated from high school, I joined the military, too. I grew up around guns, and Dad taught me how to handle firearms at an early age. We hunted together and I'll never forget a bit of wisdom he imparted to me. "If you need more than one bullet, you're a piss-poor shot and have no business with a gun in the first place." Which brings me to my point: I can think of no legitimate reason for a civilian to have a semi-automatic gun and every reason to come together as Americans and agree to get rid of them.
I'll tell you right up front that I wish we could get rid of all guns but I understand that probably won't ever happen so I propose a compromise: Let's just outlaw all semi-automatic weapons on the national level. I'm talking about assault rifles, handguns and hunting rifles. Single-shot weapons, which are perfectly adequate for hunting, target practice and self-defense, would be fine.
Now, I know a lot of my gun rights friends will freak out at the prospect but when you look at it dispassionately, it makes a lot of sense both from a gun control and gun rights perspective. It should satisfy even Second Amendment purists.
Here's why I believe such an approach is a reasonable and necessary compromise:
Getting rid of semi-automatic weapons would end virtually all mass shootings.
The massacres in California, Oregon, Sandy Hook, and virtually all other mass shootings in America, involved the use of semi-automatic weapons. It would have been impossible to kill all those Americans in such a short time with a single-shot weapon. Giving up a semi-automatic capability is a small sacrifice to make for the common good. And would life without a rapid-fire gun really be such a terrible blow to The American Dream?
It would be in line with the Second Amendment. A single-shot law would not impinge on an individual's right to bear arms. We could still own guns; it just wouldn't be possible to commit mass murder with them. It's a well-established rule of American Law that no right is absolute. For instance, the First Amendment, which guarantees freedom of speech, does not give us the right to yell "bomb" in a crowded theater. It's already illegal to own a fully-automatic weapon without a special ATF license so banning semi-automatic guns is not a far stretch. When the Second Amendment was written, it referred to single-shot guns; it's what the authors of The Constitution had in mind when they talked about "a right to bear arms."
Not a single gun would have to be surrendered to the Government. If a gun owner liked the look of his or her AR-15 or AK-47 or Army .45, it would be a simple matter to convert it permanently to a single-shot gun. The expense could be born by the Government. It would certainly cost less in blood and treasure and tears than the all-too-frequent mass shootings we all suffer through in America now.
No, it wouldn't cause a civil war. There was an assault weapons ban in place in this country from 1994 to 2004. The ban didn't cause an uprising and there were a lot more gun owners then than there are now. I understand that an assault weapons ban is not exactly the same thing as a semi-automatic weapons ban but come on, really, a civil war? Only about one in three Americans are gun owners and are a dying breed; they're mostly older people like me and as time goes on their numbers dwindle. So less than 33 percent of our population would have to compromise, yet virtually 100% of mass shootings would be eliminated and every American would benefit. Seems like a pretty good trade-off to me. A similar law went into effect in Australia in 1996 and they have not had a revolution or a single mass shooting since. If Australia, a nation not unlike ours, can do it so can we.
Criminals wouldn't outgun law-abiding citizens. As rapid-fire weapons were eliminated from the legitimate channels, they'd quickly disappear from the illegal trade, too. Besides, mass shootings aren't being committed by people who are already criminals. Virtually all the mass shootings in America are committed by people who obtained their guns legally or got their guns from others who obtained their firearms legally. Criminals get their guns though a shadow network or through theft. They have access to the same kinds of guns as law-abiding citizens and if only single-shot guns were available, well, you get the idea.
Eliminating semi-automatic weapons for civilians wouldn't end all crime. It wouldn't even end all violent crime, but it would end virtually all mass shootings and save a lot of lives without putting an unreasonable burden on responsible gun owners. It seems like a tiny price to pay.
Sure, it would mean taking a strong stand against powerful business and political powers but we Americans have always been at our best when the odds were against us. So far, in 2015, there have been more than 350 mass shootings in the U.S. Our fellow countrymen are dying senselessly by the hundreds. If that doesn't qualify as a crisis, I don't know what does. Standing silently by and letting it go on is a national disgrace and downright un-American. So call or write your lawmaker and let your voice be heard. Let's get these weapons of war off our streets. Not only is it the right thing to do, it's the patriotic thing to do.
Popular in the Community