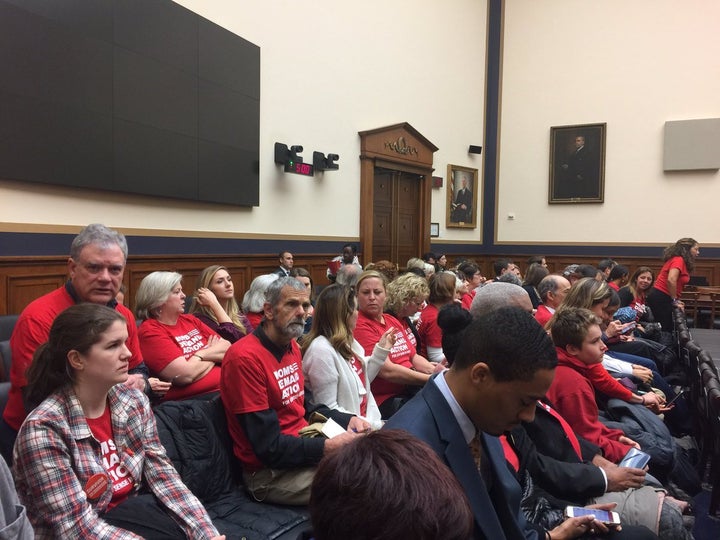 As a gun violence prevention activist, it never ceases to amaze me how little the United States Congress has been able to accomplish over the years to protect the public from gun-related tragedies. Since the Sandy Hook Elementary School massacre, which took place just under five years ago, more than 1,700 Americans have died and another 6,000 have been injured in mass shootings, and there have been over 200 shootings at schools. Despite a proliferation of, and easy access to, firearms in the United States, the chance of an American being murdered by a gun is a whopping 25 times higher than in any other developed country. Every day, on average, another 93 lives are lost to gun violence in the United States. It is a public health and safety crisis by every possible standard.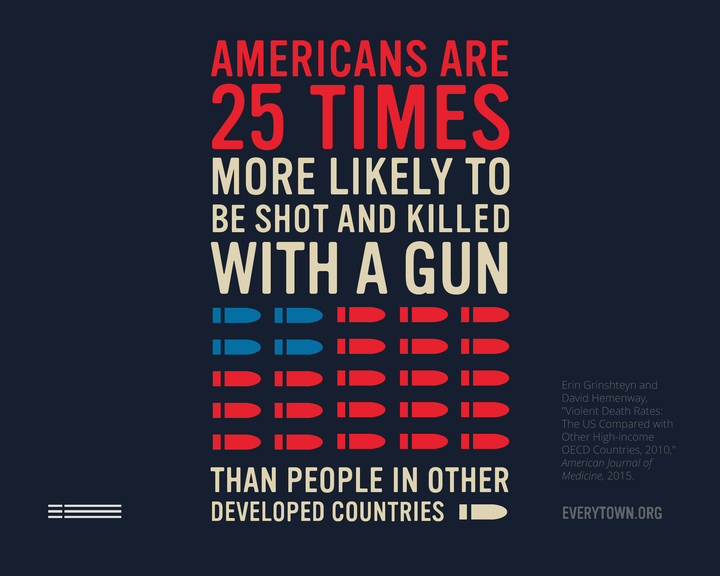 Yet, our Congress continues to offer us nothing more than perfunctory "thoughts and prayers" after each unimaginable event. We speak the names of these massacres in shorthand, with a word or two: Columbine, Virginia Tech, Aurora, Tucson, Sandy Hook, Charleston, San Bernardino, Orlando, Las Vegas, Sutherland Springs and so many more, knowing that something like this could happen to any one of us or our loved ones, anywhere, at any time—in our schools or houses of worship, at our movie theaters or concerts. Each one of these tragedies is a direct or personal nightmare for our fellow citizens, and communities large and small. The statistics are undeniably grim and foreshadow untold horrors still to come. And still, the gun manufacturers' lobby has been able to block every proposed federal policy that would reduce the senseless loss of life.
To the contrary, the one thing the NRA-controlled Congress has endeavored to do in the area of gun laws is push the NRA's top legislative priorities, including S. 446/H.R. 38, the disingenuously named "Concealed Carry Reciprocity" bill. Why disingenuous? The majority of states across the country have enacted reasonable laws regarding when and where hidden, loaded guns may be carried by individuals outside the home, and by whom. Licensing requirements to conceal carry a gun vary from state to state, but they are all reasonably tailored to ensure public safety. Some examples:
· 31 states and the District of Columbia require safety training to carry concealed guns in public and 21 of those states and DC require live-fire training experience.
· 35 states and the District of Columbia prohibit abusive boyfriends (in additional to husbands) convicted of abuse and/or subject to domestic violence restraining orders from carrying concealed guns in public. 28 states and DC prohibit stalkers from carrying concealed guns.
· 34 states and the District of Columbia only allow people aged 21 or older to carry concealed guns given that older teens commit homicide with a gun at a rate nearly four times higher than adults over the age of 21.
· 25 states and the District of Columbia allow law enforcement to prohibit people who pose a danger to the public from carrying concealed guns in public.
· 27 states and the District of Columbia prohibit people convicted of misdemeanor crimes of violence from carrying concealed guns in public.
· Several states, including Maryland, require that an applicant for a concealed carry permit show "good cause" or specific need to carry firearms in public for self defense.
All of this is to say that Concealed Carry "Reciprocity" is a fallacy: It would actually force states that have made a determination that certain individuals under certain circumstances should be precluded from carrying a hidden, loaded gun in their state, to allow a stranger from another state to carry a hidden, loaded gun without any standards whatsoever. It is a race to a land of lawlessness, where the NRA contends we will all be safer, erroneously so, because in fact, research has shown that more hidden, loaded guns in public makes us all less safe, not more.
We also know that the NRA's fabled "good guy with a gun" is a myth. While every once in a while, a concealed gun is used in defense outside the home as intended, it is far more likely that, when thrown into the mix, random civilians carrying hidden, loaded guns make an already deadly situation that much more deadly—for that individual, for law enforcement, and for bystanders. As but one example, where a shooter somehow purchased and carried an arsenal of weaponry into a hotel on the Las Vegas Strip, and then fired randomly into a crowd of outdoor concert-goers below, no amount of "good guys with guns" could have done anything but make the situation worse. One very shaken (and candid) country music performer at the concert pointed this out—writing that while he and his roadies had guns, there was no way they could have used them in this situation.
Indeed, the NRA's dystopian view of an America straight out of a Wild West Movie—where everyone saunters around as a hero-in-waiting with a hidden, loaded weapon—is completely ridiculous, and undesirable in the 21st Century Real World. In literally any setting where people congregate, random individuals carrying and using guns would only result in chaos and more carnage as bystanders and professional law enforcement alike try to determine who is the (alleged) bad guy with the gun interspersed amongst all the (alleged) good guys.
As a mother of two teens, I prudently rely on trained, professional law enforcement to keep us safe when we're out in public, and here's just a few reasons why:
· I fear the mass shooter who has fallen through the cracks or slips through the loopholes of our imperfect background check system, and also the concealed gun that goes off "accidentally" in a public space, where my kids or I happen to be.
· I fear the would-be "good guy with a gun" who lacks the training and judgment to protect us adequately in an emergency and, good intentions notwithstanding, whose gun ends up putting me in jeopardy.
· And I fear the previously "law-abiding citizen" standing next to me who suddenly snaps and becomes a criminal with a hidden, loaded gun. (See below video where the Chairman of the House Judiciary Committee struggles to explain the NRA's pet term "law abiding citizen" in the context of the Concealed Carry Reciprocity bill.)
But don't take my word for it: law enforcement organizations and prosecutors have denounced the proposed concealed carry bill as dangerous, both to law enforcement and the general public. Unlike with drivers' licenses, which all states require under strict regulation, law enforcement would be unable to ascertain the validity of an out-of-state concealed carry permit and, even worse, be forced to accept armed visitors from permitless states or risk legal consequences.
The gun lobby's urged portrayal of an America armed to the teeth makes a lot more sense when one stops to consider the gun lobby's own selfish motive—the more that individuals are allowed to carry guns wherever and whenever they please, the more guns and gun accessories that gun manufacturers can sell, and the more money they can make. It's apparent that it's all about old-fashioned corporate greed. But it all comes at a price—a very high price in human lives lost and families and communities shattered. We should be working around the clock to solve this problem. It's a complex one, and the solution involves enacting and/or enforcing several common sense measures that have absolutely nothing to do with arming yet more civilians with yet more deadly weapons.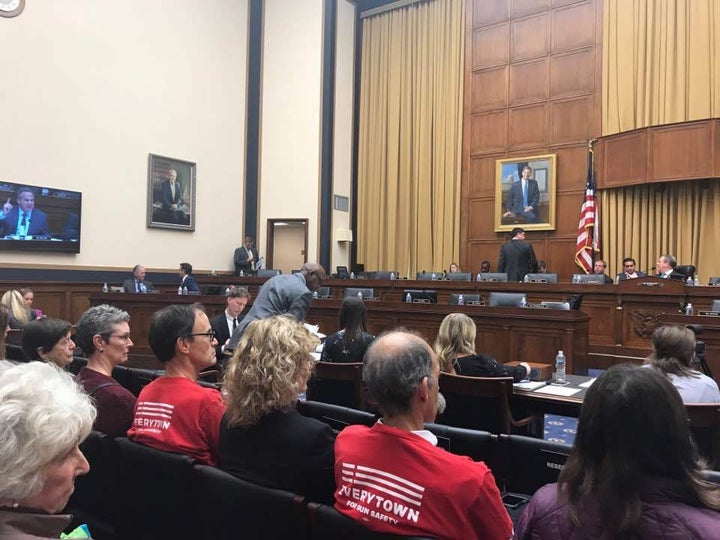 Let's "Fix NICS" And Reject So-Called Concealed Carry "Reciprocity"!
Are you one of the 81 percent of Americans who oppose concealed carry without a permit? What can you do to make sure that Concealed Carry "Reciprocity" never sees the light of day, while pushing to Fix NICS? Here are three things you can do right now to take action that will help save lives:
1. Call and write to your members of Congress and tell them to reject the combination of the Fix NICS bill with the Concealed Carry Reciprocity bill. After reading this article, you should have a good idea why you feel this way and what to tell them. Urge that they vote in favor of the Fix NICS bill (S. 2135 and H.R. 4434), and against the Concealed Carry Reciprocity bill (S.446 and H.R. 38). Click here to send a message to your Senators in favor of the Fix NICS bill. Click here to send a message to your Representative in the House, urging he or she reject the Concealed Carry Reciprocity bill.
2. Spread the word and raise awareness by sharing this article via social media and email and telling everyone you know about the problems with the Concealed Carry Reciprocity bill (use the hashtag #StopCCR). Urge that your friends, family, neighbors, etc. also call their members of Congress.
3. Join the grassroots gun violence prevention movement! Text DANGEROUS to 644-33 to fight back against Concealed Carry Reciprocity. Then, join mothers (and others) across the country by volunteering some of your time with Moms Demand Action for Gun Sense in America, which is doggedly fighting the fight against gun violence and winning, slowly but surely, at the state and federal level. The NRA may keep fighting for its bottom line and against public safety, but we don't have to stand by idly while they do so!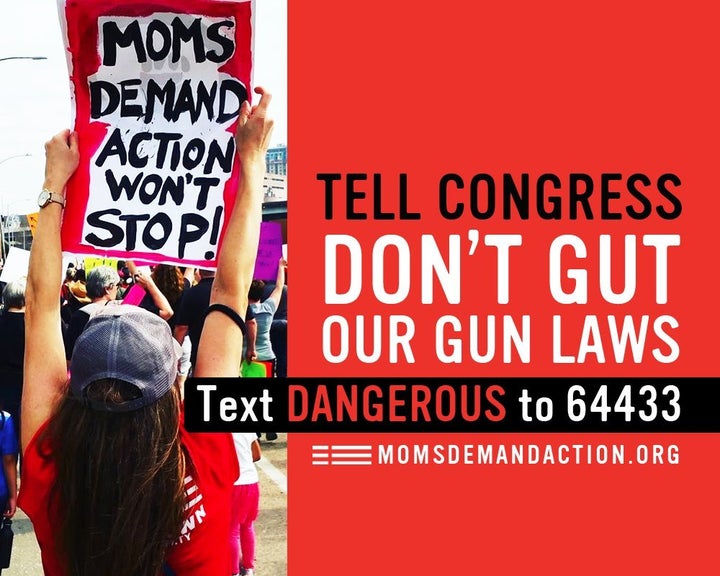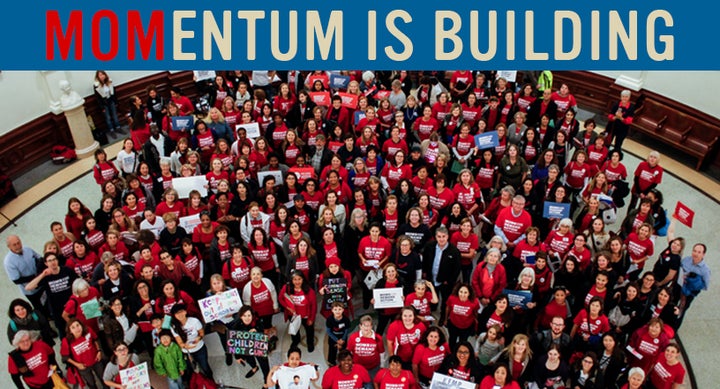 Calling all HuffPost superfans!
Sign up for membership to become a founding member and help shape HuffPost's next chapter