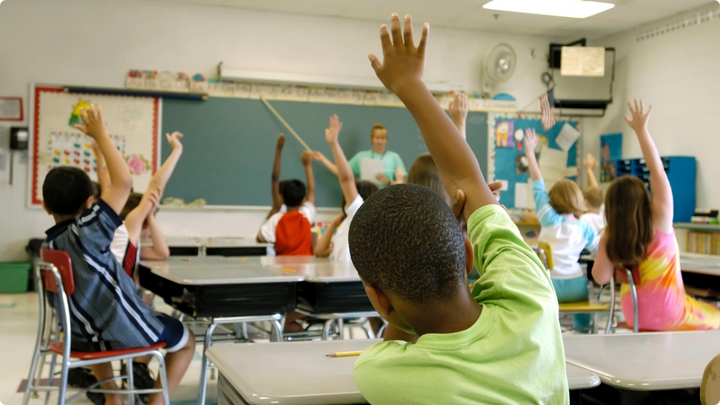 In tech you'll often hear about startup culture usually defined not only by how your employees interact but how many ping pong tables you have. Still, I beg to differ that the most important culture exists in your content.
Culture is a term that refers to many things and the experience of a variety of cultures is where my success in content derives from. This is not just distinct to our surroundings but the digital culture that millennials have been exposed to, startup culture, and how it ties in with your larger audience.
In the overall workforce, especially among new age occupations, the lack of diversity in the recruiting pipeline is a consistent issue. Although, in an effort to attract a loyal, diverse audience that exists online, culture and diversity are a necessity. Without culture and diversity, it's difficult to create successful content online and here's why.
I tend to attribute my versatility in communication with the diverse communities I've been a part of. I attended two different middle schools and three different high schools. Each institution with a culture of their own; some schools in the prestigious parts of town where there was a predominant race while other schools had an extremely diverse student body. Either way I had to converse with a variety of personalities and backgrounds, each with their own bias and social trends.
In its essence, marketing is a prediction of human behavior. In an effort to garner a larger audience you're creating material that you hope will be shared and accepted. You're anticipating the types of people that will be interested in your content, which words your target demographic will resonate most with, and so on. Content is not just science of virality, it's actually an understanding.
Outside of just the content used, how it is presented is also a reflection of your adherence to culture. Hamburger Helper should be applauded for their content marketing viral success. Their mascot, "Lefty" became a born-again hip-hop artist and the face of the five track Watch the Stove mixtape, accompanied by two original music videos. Hamburger Helper delivered the unexpected masterpiece on Friday for April Fool's but the ROI was no joke. The company had actually been planning the project for a few months now and the feedback was nothing less than overwhelmingly positive. Three days later the Hamburger Helper campaign had allotted over 432,660,000 social impressions and 4,086,000 plays on SoundCloud. The brand knew what their consumers would gravitate towards and where it'd be most successful online.
As today's content becomes more saturated, theories have risen that long form content is the only deciding factor. Yet, I've seen that the goal is to gain resonance from your readers to evoke an emotion. Thus, content is missing a narrative, the aspect that has been engaging audiences since camp fires. The ability to depict a story that your readers can identify with is the difference maker.
I'm a storyteller by trade and I believe it's what truly separates selling from informing. I was always extremely observant, especially with human interaction. Which is why I think my interests lended itself to screenwriting. Whether it's identifying with a fictional character or our ideal buyer persona, we have to be able to put ourselves in their shoes. This is true with all marketing content, from branded videos to infographics.
GoPro is an example of a brand that has gotten a grasp on why their customers truly invest their products. The company has multiple millions of followers across all social accounts and they even recorded $1.6 Billion in revenue in 2015. This is a direct reflection of how well they understand their customer narrative. GoPro understands why their customers buy their product, not for the experience itself but to share the experience with others.
They've done this by leveraging user generated content like consumer videos from this 6-year-old stunt rider and engaging case studies that have proven a viral success time and time again.
Yet, without my introduction to the digital culture in my early years, then my experience with diverse audience and storytelling wouldn't have flourished in content.
I can't discount that I was fortunate to have grown up in the Information Age. I bought my first computer at 14 as a gift to myself; it was a e-Machines desktop that came as a result of shoveling the neighbors walkways for an entire weekend during one of Maryland's worst snowstorms. Not only did I value you the computer that much more, I took advantage of the endless access to information.
Immediately, I had to become resourceful when there weren't as many online resources available, compared to what Generation Z has at their disposal today. Generation Z has spent their earliest days on the internet dodging ad blockers and finessing age-gated websites. Ironically, I sound like a boomer laughing millennial work culture.
Discovering the internet in the digital era has given me the avenue to connect with audiences through content.
I've always been digitally savvy but it wasn't until college did I actually put it to use with the multiple tech-focused freelance projects I participated in during college. Because I was able to monetize my skillset from the comfort of my dorm room, I was able to solidify freelance gigs that involved creating content and defining go-to-market strategies for several mobile apps. Content marketing is much more of an initiative now than it was then but it's still seen as the department that makes gains via its resources rather than budget.
Content is used to connect with audiences, even in traditional mediums. Yet, success with digital content is about navigating the people and the platform. Through culture, I've been able to understand a diverse group of people, anticipate how they consume content and most importantly, how to optimize it online.