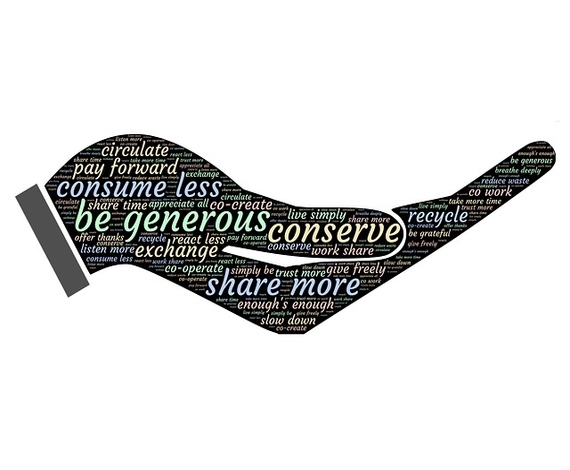 Social good. In this era, it is more important than ever. Corporations have realized it too. It is the reason that there are a growing number of companies adding corporate social responsibility in their business.
Consumers love to support brands who allocate a portion of their dollars to noble causes. As a consumer, you probably are more likely to give your dollars to a company doing social good in their community. Wouldn't you agree?
Perhaps, you may be someone who does not care either way. However, more than half of consumers are interested in companies who dedicate some of their profits to social good.
According to a Nielsen study, 55% of online consumers stated that they would pay more for products and services from companies that are committed to positive social and environmental impact.
Furthermore, there are many people who insist that mega corporations donate a generous share of their profits to charitable causes. Most of these corporations actually meet that demand. In fact, Walmart and Wells Fargo have donated $300+ million to noble causes.
Many companies find it to be a win-win arrangement. They are able to meet their customers' demand while increasing long-term profits through positive public relations. There is also an added benefit of emotional wellbeing for the employer.
Let's be honest. How many CEOs wouldn't want to be recognized for their generous contributions? I would presume that a small fraction would not care about such accolades.
There are many countries where companies are free to do as they wish regarding corporate philanthropy. Some corporations donate a lot. Some corporations donate a little and others donate nothing at all. However, all countries do not give corporations those same liberties.
In India, the richest companies are required by law to give to charity. India is actually the first country in the world to enforce compulsory corporate giving. The law states that businesses with annual revenues of $150+ million must give away 2% of their net profits to charity.
Should other countries implement laws requiring the richest corporations to give a fixed percentage to charity? I do not think many of the people inside and outside of the employee workforce would be against it. Some corporations may be in full support for it. Some other corporations may be for it (depending on the percentage) and others may be against it.
I do not believe that any person or entity should force another in doing anything. I think the feeling of accountability (or guilt) is enough to compel these corporations to give generously.
There is no need to implement a law to do such a thing. Most of the mega corporations have and will continue to uphold their CSR commitments.
Moreover, several multi-national companies have affiliated their brands with other companies through mergers and acquisitions to expand their philanthropic reach. Unilever's acquisition of Ben & Jerry's is one of many examples.
Furthermore, there are a growing number of small businesses adding corporate social responsibility in their business model.
Marks & Harrison, a Virginia law firm, is one example of a small business who understands the importance of giving back to the community. They are devoted to helping local organizations through scholarships, sponsorships, and other forms of charitable giving.
As more businesses commit to corporate social responsibility, more businesses will feel obligated to donate a portion of their profits to charitable causes.
Related
Popular in the Community