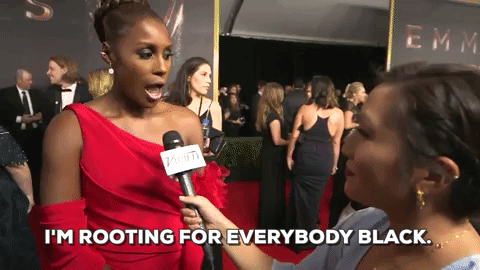 Culture is reaching new heights and in different ways. The power and influence of culture is transforming the way we do business, interact with each other, and even think about our personal lives. More specifically, music and entertainment culture as of late has had a powerful impact on younger generations. When you think about pieces of work such as "Can't Stop Won't Stop," "4:44," and "Girls' Trip" ― a documentary, an album, and a feature film ― each has ignited a level of connection and relatedness amongst women and men across the nation.
The success and messages of each of these pieces of culture are exemplary of a very important movement happening in America right now; One that has the ability to redistribute wealth and power ― allowing the very foundation of racism and sexism to crumble. And it's closer than we think.
We are reaching the tipping point in the scales of power. Technology has been a large driver in making this possible. However, culture is the very breath, the fabric of what will make this a reality. It will be necessary to pay very close attention in the coming years and be present to the intrinsic needs of society. The opportunity will be there — not solely out of generosity but necessity. Diversity and inclusion are no longer nice to haves. Though most initiatives still completely miss the mark, the goals they intend to achieve are necessaries with increasing importance.
To be more specific, the progression of entrepreneurship (the forward movement of business), technology (tools that serve society), and culture (that which drives behavior in a society) are becoming very dependent on a different type of energy that people of color, women, and primarily women of color (being members of both groups) are distinctly positioned to lead.
Inside of this, existing leaders will be faced with some difficult decisions. Those who are aware and smart already know this ― some have had rude awakenings, others have had subtle shifts, others still yet to come. It is no mistake that Bozoma St. John was brought in to transform the culture of Uber, that Serena Williams is on the Board of SurveyMonkey, and that Linda Johnson is on the board of Tesla. Smart leaders (or those brought to their knees) may not be able to articulate this just yet but are beginning to understand the type of energy companies will need to survive.
We live in a time of "culture over everything." That afro-punk, that d.i.y, that core power of self-knowledge and preservation is alive more than ever. This very nature is at the core of this very movement and will be important to maintain. Luckily, this is only growing and doesn't seem to be going anywhere.
I don't mean to say this is anything new ― d.i.y is a movement that started decades ago and our ancestors built Black Wall Street and Rosewood. What is unique now is that, along with the foundation that our forefathers laid, we are in a unique position where the political climate is catalyzing people's wokeness and the life span of a Fortune 500 company has plummeted to less than 12 years from over 65. In 12 years, we could potentially have a completely new set of 'leading' companies with a very new type of leadership.
Along with this fast changing pace is the absolute demand for companies to connect to people - employees, customers, partners — in an authentic way. When this is missing the backlash is almost immediate and reverberating. Business needs culture. Leadership needs culture. Technology needs culture.
We are culture. What opportunities become available as we tap into culture, our culture, that which we exude intrinsically by breathing? How will we engage with others inside of this conversation? Join us Thursday at WeWork Chelsea as we explore this conversation with ChanaEwing, CEO + Founder of GeenieBox, Brandon Earl, CEO + Founder of Brandon Earl New York, MICK, Musical Storyteller + Digital Influencer, and Tiffany Crawford, CEO and Founder of CREATE by TC.
BEFORE YOU GO