However, many also took notice of the fact that she was seated in the second row at St. George's Chapel, and not the first.
According to royal expert Alastair Bruce, the seating plan was decide by Markle and Prince Harry.
"It's very much a matter for the bride and groom," he told Town & Country.
The royal expert added that the couple had enlisted the help of the Lord Chamberlain's office to help with the seating chart.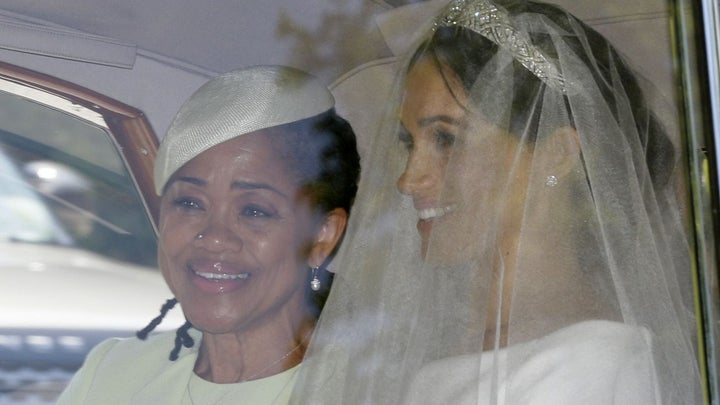 As for those on social media, some thought Ragland was placed in the second row so that she would be in view of the cameras.
Another Twitter user also noted that Queen Elizabeth II was also sitting in the second row, just on the other side of the chapel.
To be honest, it's good she was in the second row, because otherwise viewers would not have seen the many touching moments of her welling up at the sight of her daughter marrying her prince.
For all things royal wedding, from details on Meghan Markle's dress to cute pictures of Prince George and Princess Charlotte, click here. Want to relive every moment? Watch it all here.
Read more from Yahoo Lifestyle: