SPOILER ALERT: Don't read this post if you haven't watched last night's episode of Scandal.
We've seen lots of people get kidnapped over the years on Scandal, and the wheel of fortune has finally turned badly for Olivia.
But let's be clear about what happened. She was terrified, drugged, and hit. But she wasn't beaten, starved, tortured, sexually abused or raped. She wasn't subjected to solitary confinement for an extended period, which is also internationally agreed to be a form of torture. These are not the most horrific circumstances imaginable.
She's Olivia Pope. For years we've admired how her quicksilver mind can out-think anyone, and when she gets into a prison cell with a stranger, she's not instantly suspicious? I've watched countless movies and TV shows where the other prisoner is a plant or spy, yet here Olivia goes all soft and huggy, and she confides in him? Unbelievable! This woman is always thinking of motives and secrets and chess moves.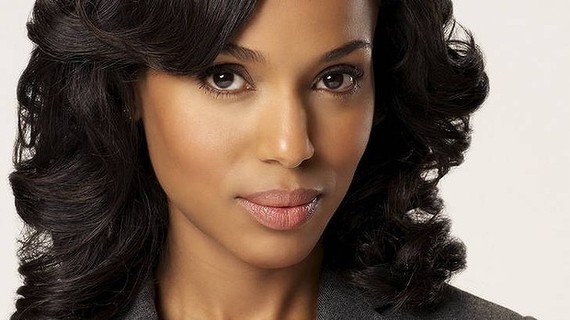 Likewise, we know she has lightning-fast impulses and brilliant planning that make her more than a gladiator; she's almost a superhero. So when she makes her escape, how the hell could she shoot anyone and drop the gun? That was ridiculous. But it was obviously forced on her character for script purposes so that she wouldn't shoot the guy waiting outside and the writers could drag out this storyline for who knows how long.
Twice in one show, the writers turned a fast-thinking, amazingly intelligent woman into the basic dumb female in a thriller. All they left out was mindless shrieking, but they did still turn her into Olivia Dope.
And the move was deeply, unconsciously sexist. Do you think they would have let a man drop the gun while making an escape?
Lev Raphael was The Detroit Free Press crime fiction reviewer for a decade before moving to radio and online reviewing. His 25th book is Assault With a Deadly Lie, a novel of suspense about stalking, gun violence, and police militarization.
REAL LIFE. REAL NEWS. REAL VOICES.
Help us tell more of the stories that matter from voices that too often remain unheard.