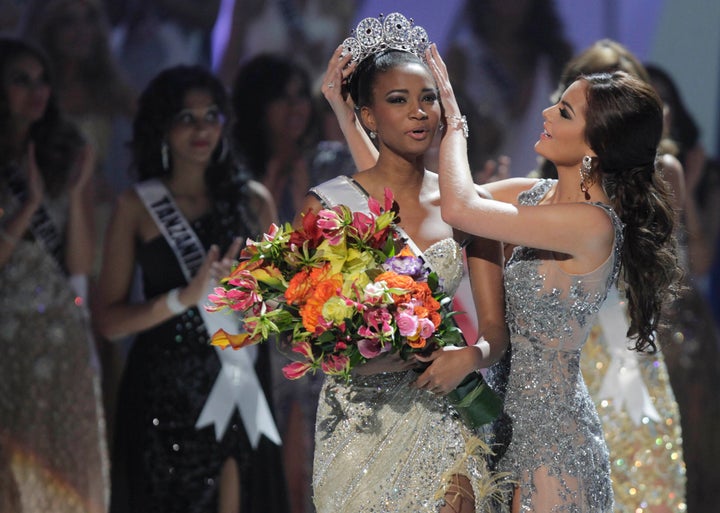 The 60th anniversary of the Miss Universe pageant, held in São Paulo, brought together an impressive record breaking number of 89 contestants surpassing the previous record of 86 contestants in 2006.
Within the first few minutes of the gala, a stage-filled of world beauties was quickly reduced to 16 semifinalists including France, Kosovo, Colombia, China, Angola, Australia, Puerto Rico, Brazil, Netherlands, USA, Ukraine, Panama, Costa Rica, Portugal, Philippines and Venezuela; 7 out of 16 Latinas. An interesting factoid was that the group included 2 Venezuelans Laura Gonçalves, Miss Portugal, who is as Venezuelan as Miss Venezuela, Vanessa Goncalves.
Also, prior to the live broadcast the best national costume award was given to Miss Panama.
The evening continued with the bathing-suit competition which allowed for real-time voting by the viewers. It was evident that Latinas got the highest ratings, especially Miss Venezuela who was noted as one of the best bodies of the entire pageant.
The evening continued with a controversial smaller group of 10 which left behind favorites like Venezuela, Colombia and USA. Thanks to the power of social media, the sentiment of thousands of fans and followers was heard on Twitter. Even well known Hispanic celebrities like Barbara Bermudo and Maria Celeste responded instantly with opinions like: ¿Como rayos Venezuela no salió en las 10 finalistas? (How the heck was not Venezuela in the top 10 finalists?), the shocker was heard and tweeted by many.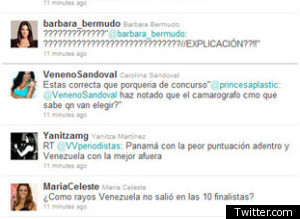 The top 5 finalists were China, Luo Zilin, Philippines, Shamcey Supsup, Brazil, Priscila Machado, 1st runner up Ukraine, Olesia Stefanko and winner Angola, Leila Lopes, crowned as the new Miss Universe 2011. Angola's full name is Leila Luliana da Costa Vieira Lopes, born February 26, 1986 in Benguela, Angola. Lopes is a business management student in Great Britain, where she was crowned Miss Angola UK on October 8, 2010, the official representative of the Angolan community in the United Kingdom to the 2011 Miss Angola pageant. Congratulations Angola!

Lili Gil is an award-winning business and Hispanic market expert, media/ TV contributor and host of the online show Moments2CulturRise. She is also co-founder and managing partner of XL Alliance a cross-channel marketing strategy organization dedicated to helping business executives maximize their efforts into profitable growth. Gil was recently selected by the World Economic Forum as one of only 190 Young Global Leaders identified across 65 countries for her leadership, community and business impact. You can follow Lili on twitter @liligil

Popular in the Community