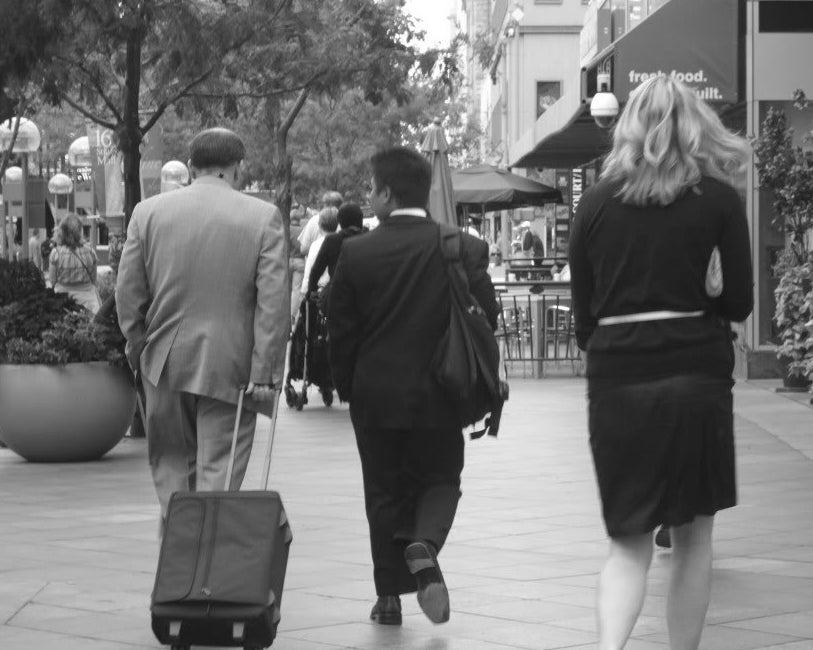 Do you ever send emails and wonder why you don't get a response? Does it cause you to create a story about WHY the other person hasn't been able to answer you?
Technology is meant to bring us together, but it has limitations. In emails, we aren't able to hear a person's tone of voice, read their body language, or understand their situation. And when we don't get a reply at all, our imaginations can run wild!
Founder of the Confidence Project, Tracy Bagli Hooper, speaks publicly about what she calls "ghosting." She explains, "Someone says they will return your call and they don't. Or, they ask you to call or email them. You do and they don't respond. Ever."
Ignoring emails can damage your personal and professional brand. I've heard countless stories of those who are left baffled (and angry) when their clients, co-workers, prospects, boss, or even their friends don't reply to a personalized email.
It's natural to make things up when we lack information. If you're the one who has left someone hanging, it's often assumed that you don't care or respect others. Sometimes it's seen as arrogance or incompetence.
Are there emails you've been avoiding? Life is about relationships. In the end, it's the quality of these connections that becomes our legacy. What's holding you back from hitting the reply button?
Are you having trouble saying no? Explanations aren't always necessary. Give people the gift of knowing where you stand. Challenge yourself to stop saying maybe and make a firm decision.
EXAMPLE: "Sally, I'm unable to make it to your meeting. Thanks for including me."
Are you unsure how to answer? Ask for more time or to chat on the phone. People tend to pack lots of information into emails. Whatever quick answer you can provide, do it.
EXAMPLE: "Thanks, Josh. I like what you've done with the proposal. Let's hash out the details at our next meeting."
Are you overwhelmed by emails on the whole? More than anything, people want to know that their email has been received. They want to know that their part of the communication has been done. A two-second reply, "Got it, thanks!" can make someone's day.
Sure, there are circumstances that can occur: illness, car accidents, death, computer issues. It makes sense to give people time to respond and offer grace if they forget. It's also helpful to pick up the phone or walk down the hall to your coworker when you need an important reply. No one wants to spend more time online. Making it easy to read and respond to your emails is an art form in itself, and one worth pursuing.
Author Byron Katie says, "Discomfort is a call to set yourself free." With so much strife around email communication, isn't it time to set a better example? All it takes is a short reply and even if it contains bad news, your honesty will be appreciated. The gift of acknowledgment seems like it's becoming rare, but the kindness it can provide is rarely ever forgotten.
Calling all HuffPost superfans!
Sign up for membership to become a founding member and help shape HuffPost's next chapter
This post was published on the now-closed HuffPost Contributor platform. Contributors control their own work and posted freely to our site. If you need to flag this entry as abusive,
send us an email
.