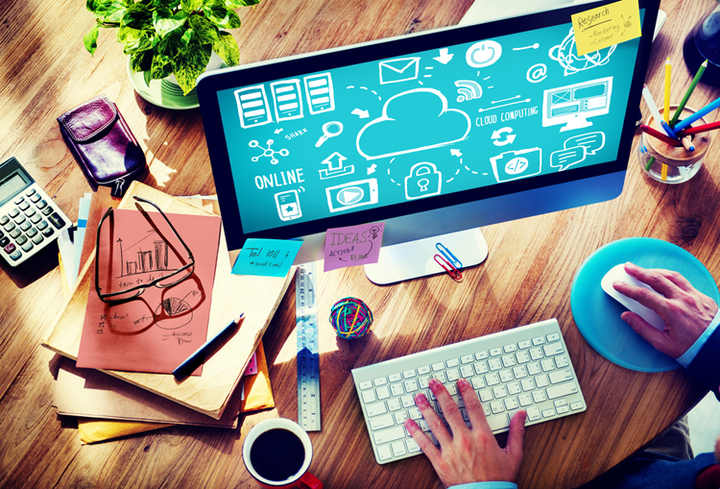 LinkedIn just released a new report about the widening gap of talent and digital skills in today's workforce. Some key takeaways from this report include the following:
54% of the organizations surveyed agree that the digital talent gap is hampering digital transformation programs
42% of employees describe their organization's training programs as "boring and useless"
55% of digitally talented employees say they are willing to switch jobs if they feel their digital skills are stagnating
Almost 50% of employees are investing their own money and time to develop digital skills
More than 29% of employees foresee that their skill set is redundant or will be in the next few years
The two most in-demand soft digital skills are "customer-centricity" and "passion for learning" and the most in-demand hard digital skills are "cybersecurity" and "cloud computing"
The digital age has completely transformed the way professionals job search, as well as the way companies recruit and hire. Attacking digital talent, developing that talent, and retaining the talent are important focus areas that companies are dealing with in today's job landscape. Professionals and companies should be mindful, however, that the combination of hard and soft skills is what mitigates the widening of the gap.
This begs the question: how can companies build upon those digital skills for current employees as part of the protocol for professional development? Sarah O'Brien, Global Insights Director for LinkedIn's Talent Solutions division, advises that companies "need to think beyond the traditional 'one sizes fits all' approaches to training." O'Brien suggests that companies should first "understand the data to know specifically where the skill development gaps are" which will then allow the company to establish mutual dialogue to learn what the employees want and need from the digital training. She recommends that companies consider utilizing online courses to effectively train hard digital skills at a more personalized pace, whereas training for soft skills needs to "mirror the behaviors that the company is looking to instill." Thus, the combination of technology and coaching can help reinforce the training development objectives for companies to ramp up the digital skills of their talents.
The other issue that companies are facing today is high turnover as employees are ready to jump ship for jobs that are seeking the in-demand digital talent (and compensating competitively for it). As a career branding expert to top executives, I work with digital-savvy business leaders who have reached the ceiling at companies after 10 or 15 years that are still lagging behind in the digital age. Those companies fail to have engagement on social media and are starting to suffer in marketing arenas. I've seen it firsthand in a lack of business LinkedIn pages, lack of digital footprints on LinkedIn from the c-suite at the companies, and in stagnancy of business growth. O'Brien emphasizes that companies need to embrace the digital means to support employee skill development by leveraging "online learning to complement other programs."
Take for example, Toys"R"Us, which was the leading toy retailer for decades and has since moved into filing for Chapter 11 bankruptcy. Just as online buying and selling has replaced the traditional brick and mortar shopping methodologies, online training is the wave of the future to teach digital skills to employees. Online certificate programs have also increased in popularity, and executives are leveraging executive leadership training through mini-MBA courses and programs to leverage commitment to ongoing learning beyond the standard MBA program.
The moral of the story is that as e-commerce and digital technology continue to evolve, skill sets of employees (and companies) need to also grow, shift, and advance into the new era.
Related
Popular in the Community