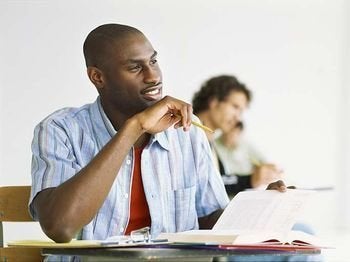 So I recently made a decision to take some time off of school. I'm scheduled for a year off from university to work here in Shanghai and build Blank Label to be the best custom men's dress shirts startup out there.
I'm not quite ditching university yet. But I am taking some time off to find myself.
I had a pretty lengthy and heated discussion with my family about my decision. My reasons revolved around i) the startup and ii) the lifetime experience (incredibly loaded reason).
Let's talk about the startup first.
Since I am not going to be taking 4 or 5 classes per semester as a full-time student, I save myself anywhere from 15 -- 30 hours a week of work and stress that comes with maintaining a 3.74 cumulative GPA. During midterms, finals, project deadlines, etc., I avoid having to spend an extra 10 -- 15 hours a week doing something that is only meaningful for an hour-long exam or for a 15-minute project presentation. Instead, I rather spend time doing something more meaningful, something that I could carry with me for a lifetime, like building a business that makes great revenue, has tons of customers, and has really made a big name for itself. It's also nice to know that your efforts are not made in vain and are actually changing the way men shop through co-creation. But one of the more important things was just balance. As a full-time student and an entrepreneur, hours become limited, you fuss over too many small details, and you lose quite a bit of sleep. Don't get my wrong though, as a full-time entrepreneur, you can certainly be burning the midnight oil over and over again, but for me, I have decided to find a healthy balance for myself between work, social and play.
Now, for the big one, let's talk about the lifetime experience.
My mother and sister aren't totally supportive of my decision to take a year off, but my father said the most comforting words to me in this big situation. He said, "I fully support your decision because this is a really great opportunity for you and I don't want to stop you from doing this because I would have done the same when I was younger." Everyone my age talks about 'getting experience' but it's usually in the context of being more marketable when trying to find a job. Not to be misunderstood, when I talk about experience, I am talking about a lot more than having great bullets for my resume or CV. I am talking about doing and seeing things I have never done or seen before. Going out into the world and exploring and finding out about things I have never known. I was a bit sheltered as a child. Vacation for me was a trip to Virgina (yes, the country side), Cape Cod, or Long Island. I never knew the world outside the states. Then I came to Shanghai, and I fell in love because it was a whole new world that would be good for me to experience. Two months passed, and being away from home, in a very new place, with a few very good friends was a healthy change for me. Then Alec, our Lead Artist, and I took a week-long trip to Hong Kong. It reminded me of home, NYC, because it was a totally rad city. I call it NYC with Oriental flair. It was especially great because I could use my Cantonese which is virtually useless in Shanghai, so it really felt like home without being home. I did some touristy things, some local things, and just had one hell of a time. It's a trip I will certainly cherish for the rest of my life. But I saw and experienced things that I could never had cooped up at home in NYC or going to school in Boston. Sure, it's arguable that I could just go off and see and do all these crazy things after college, but why do I have to wait? Maybe the opportunity won't present itself in the same fashion the next time around. The fruit is ripe for the picking and I just jumped up to take a bite!... and it tasted amazing, so I'm going to get some more while it's around.
I'm going to live life, to do something I am really passionate about without sacrificing my youth, and I am going to find more about the world before the years pass me by and I never know anything about how people live on the other side of the globe. For me, it's like a journey to find out more about myself, and obviously, the world. I'm really excited. I'll miss all my friends back home and in university, but I'm going to do this and I'm going to come back with quite an amazing story and quite an interesting new perspective on life.
Related
Popular in the Community