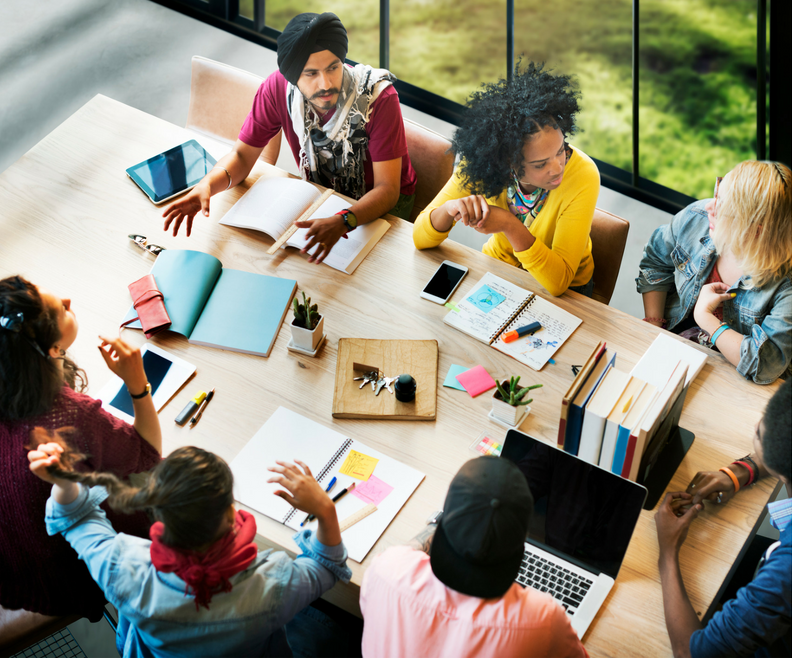 This week, President Donald Trump unveiled his new executive order on immigration to respond to recent court rulings. As you may know, federal judges put a hold on the President's original executive order that banned immigrants from seven majority-Muslim countries to enter the US.
The new version temporarily bans visitors from six Muslim-majority countries instead of seven. Unlike the original order, it does not apply to valid visa and green card holders or indefinitely ban Syrian refugees. Civil rights groups are still citing concerns that the order violates the rights of immigrants and is unconstitutional for discriminating against a single religion. While it's unclear if the new ban will hold up in court, I want to take a moment to stress the importance of why diversity is essential in the U.S.
As an immigrant, entrepreneur, and not yet U.S. citizen (permanent resident), I believe it is a travesty when we do not embrace diversity and celebrate the various cultures that make this country a strong and unstoppable force in the world.
For over 200 years, the U.S. has been a beacon of hope for those looking for freedom and a safe haven for those in need. This country represents an array of ethnic, cultural, and religious backgrounds; it is a nation of immigrants – painting a complex picture of what it means to be an American. We not only embrace diversity, but we need it.
Diversity is a source of strength. It is critical for a company's ability to innovate and survive in a fast-changing environment. In fact, workforce diversity and inclusion is a key driver of internal innovation and business growth, according to a Forbes study. Diversity is necessary to achieve innovation and ultimately business success. This is especially true in the healthcare and tech industries where lives hang in the balance everyday.
In the tech industry, the current CEOs of Microsoft, Google, and Oracle were all born overseas. When you look at the health and biotech industry, the U.S. is the world's greatest developer of medicines and new inventions to treat devastating diseases. To that end, a study found that in 2014, 52% of the 69,000 biomedical researchers in the U.S. are foreign-born. [Ref. 1] I strongly believe that diversity is why the U.S. is such a medical powerhouse.
In a letter penned by tech leaders speaking out against the President's immigration ban, they note that immigrant entrepreneurs have contributed to some of the biggest tech companies. For example, Sergey Brin, a co-founder of Google, came to the U.S. as a 6-year-old refugee from the Soviet Union. The letter states: "More than half of the companies on the current list of U.S. technology startups valued at $1 billion or more were started by immigrants."
From my perspective, I have experienced and understand the positive impact diversity has not only on this country, but for our company in particular. OncoSec would not exist without diversity – let alone be able to develop innovative technologies aimed at solving a great unmet need in oncology. I take great pride in the fact that OncoSec is an organization that takes diversity and inclusion seriously, and you can see our efforts reflected in our workforce.
We as a country should be doing everything in our power to attract entrepreneurs and visionaries from all over the world to the U.S. – not turning them away in a time of need. I will continue to advocate on this important topic and hope that the U.S. will continue to embrace diversity and immigration – as it has done from the very beginning. Let us continue to be a beacon of hope and freedom for others.
1. Heggeness, M.L., Gunsalus, K.T.W., Pacas, J. & McDowell , G. Nature 541, 21–23 (2017).
REAL LIFE. REAL NEWS. REAL VOICES.
Help us tell more of the stories that matter from voices that too often remain unheard.
This post was published on the now-closed HuffPost Contributor platform. Contributors control their own work and posted freely to our site. If you need to flag this entry as abusive,
send us an email
.