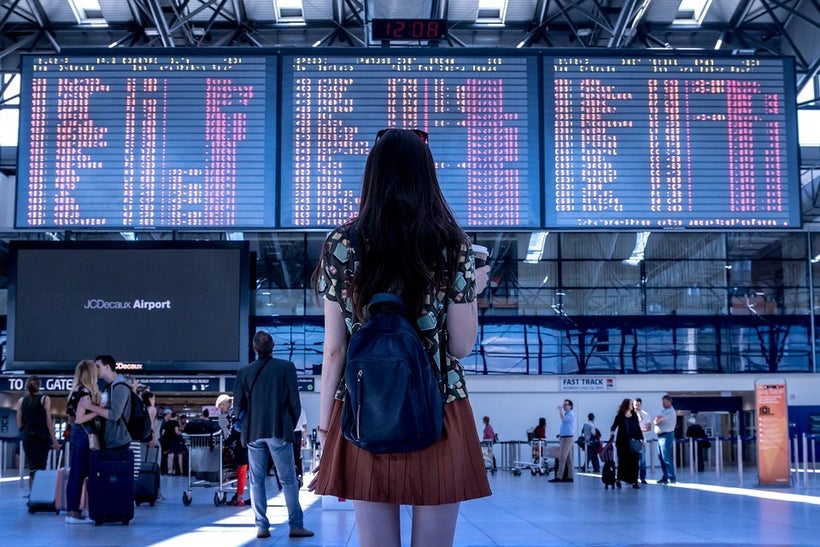 It's not uncommon for airlines to overbook seats, meaning your seat is never secure until you are actually up in the air and on route to your destination. Overbooked flights can cause chaos for passengers, especially if the news that your seat is in jeopardy is completely unexpected. After all, when you're hyped up for your holiday, you've paid for your seat and you have the family in tow, the last thing you want to be told is that you cannot travel due to the flight being overbooked, right'? If you are denied boarding because the flight is full you could claim overbooked flight compensation which can help ease the pain of missing that all important flight!
But why do airlines overbook?
Despite causing misery for passengers, airlines overbook flights in order to pre-empt the possibility of empty seats and believe it or not, it is common practice. This is because, thousands of passengers do not turn up for flights every year, resulting in thousands of empty seats. Therefore, many of the world's biggest airlines adopt the theory that if they sell the seat twice, they are guaranteed to have at least one of the passengers turn up for their flight!
What do you do in this situation?
If you do find yourself in a position where your seat is at risk, you will be asked whether you are willing to give up your seat on arrival. And whether you say yes or no will depend on your individual circumstances. For example a passenger travelling on business with an important meeting to attend is less likely to give up their seat than a passenger travelling for pleasure. However, giving up your seat could actually work in your favour if you are in a position to do so… for example airlines must provide a full refund, organise a new flight and some airlines even offer additional benefits such as upgrades, expenses for meals and accommodation as well as free entry into premium lounges.
To give yourself the best chance of keeping your seat, many airlines advise passengers to check in as early as possible. Most online check ins open 28 days prior to travel, so you will be able to check in even before you reach the airport. This is because it's a case of first come, first served when it comes to seat allocation. At the same time, you should also make sure that you are always on time for your flight.
Calling all HuffPost superfans!
Sign up for membership to become a founding member and help shape HuffPost's next chapter
This post was published on the now-closed HuffPost Contributor platform. Contributors control their own work and posted freely to our site. If you need to flag this entry as abusive,
send us an email
.