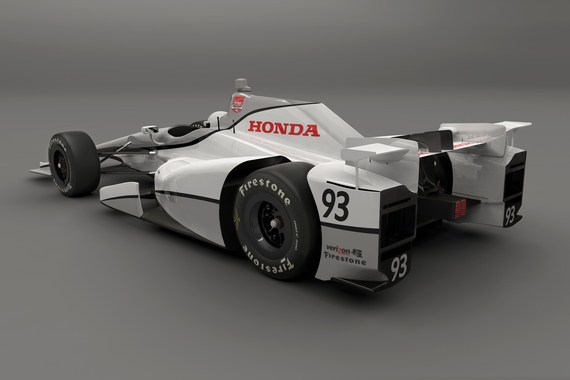 On the surface, some things seem kind of pointless -- owning a car in New York City, washing a 2-year-old's face or voting in the 2016 presidential election (I'm kidding, voting is always important).
The same is true of automobile racing like IndyCar or NASCAR. Unless you're a big racing fan, the whole thing might seem somewhat pointless. Even fans of the sport might figure that the point is fairly obvious: It's about a bunch of big-name, big-money brands and big-ego drivers racing around for no other reason than entertainment and bragging rights. But like most things in life, including presidential elections and motorsports, it turns out the real reason is more complex than a simple one-liner.
One thing the average environmentalist might not know is that experiments in fuel-efficiency are a big part of racing. Much of this includes lightweight materials, fuel-efficient engines, aerodynamic bodywork and managing heat. If you drive a fuel sipper to work every day, you have racing to thank for the 35, 40 or even 50 miles per gallon you're enjoying every week. Getting an extra lap on one tank of gas is a race-winning formula for many teams, and those wins are very valuable. Audi and Peugeot have raced diesel-powered cars at Le Mans, and Porsche has hybrid race cars. It all adds up to passenger cars that are more efficient than they'd be without the benefit of racing.
Certainly, there's more to it than just fuel efficiency. I recently asked Marc Sours, senior manager and chief engineer with Honda Performance Development (HPD), a few questions about their racing program, including why they even bother to build such a program in the first place. Some of the answers were surprising -- and the first answer really surprised me since it doesn't have much to do with racing at all.
Why do companies like Honda spend money on racing programs like IndyCar?
"Racing is at the core of what Honda is; racing is in our DNA. Mr. Honda himself raced, and the company has always viewed racing as an ideal training ground for engineers and designers. Racing teaches teamwork. No single individual can bring success: It's a group effort, and winning is the only standard you're judged by."
Does Honda think winning races equals selling Accords and Odysseys?
"Yes. In 2013, Honda hired a third-party firm to conduct market research at IndyCar races, and the study found there was a positive impact for Honda's involvement with IndyCar racing. Attendees felt that the Honda brand was innovative, on the cutting edge, reputable and dependable. In addition, one out of two people who participated in the race-day marketing activation said the sponsorship of IndyCar increased their intention to test drive a Honda.

"Beyond its impact in the marketplace, an ancillary benefit of racing is that it helps develop associates. Honda has always believed that the rigors of racing serve as an extraordinary training ground for engineers who will ultimately design and develop better street products as a result of their experiences at the racetrack."
Name five specific pieces of hardware or technology on a modern Honda that can be directly related to racing.
"Racing research and development trickles down into passenger cars and trucks in a variety of ways: increased engine performance and durability, fuel economy improvements, chassis and suspension ride, handling and aerodynamics. In addition, the HPD street performance brand was born out of our racing endeavors. Aftermarket components from HPD available to purchase include CR-Z brake components, suspension kits, a supercharger kit, HPD wheels and more."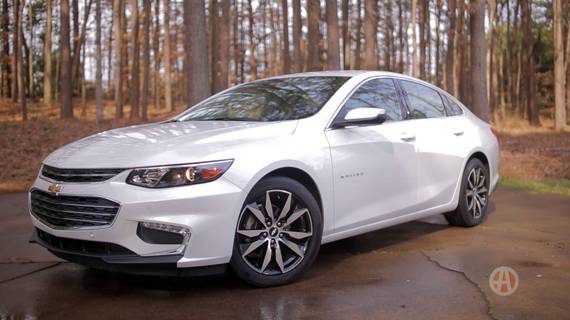 "Where we see the most benefit from racing for Chevrolet is first and foremost in the technology transfer," Campbell said, "but also in the opportunity to develop our engineers in the fast-paced motorsports environment. Additionally, we engage with race fans at the track and online to demonstrate our products and to earn an opportunity to sell a car, a truck, a part or an accessory."
Admittedly, Honda and Chevrolet are very different brands, but both are using racing to refine the cars we drive every day. Many safety and efficiency features have been developed or perfected through racing. I seriously doubt there'd be a hybrid super-car like the new Acura NSX, a turbocharged 250-horsepower Chevy Malibu that gets 37 mpg on the highway or a turbo Honda Civic that gets 42 mpg on the highway and costs about $23,000 without the significant time and money that's been spent on research and development through racing series like IndyCar and others.
Support HuffPost
The Stakes Have Never Been Higher
Related
Popular in the Community