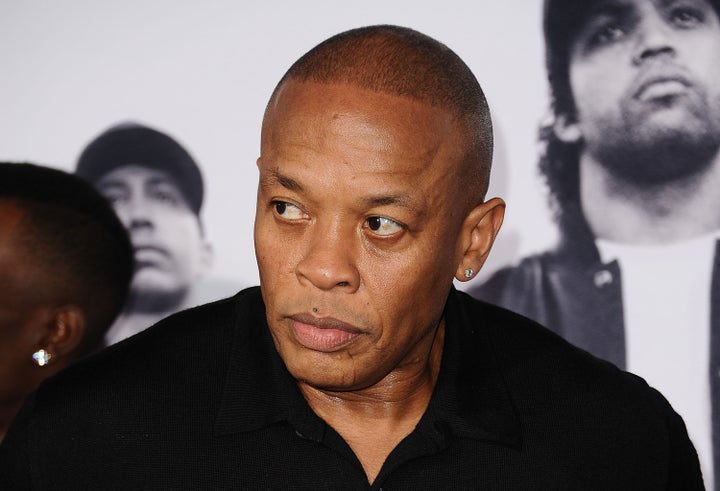 Last month, "Straight Outta Compton" became the highest selling music biopic of all time, raking in $134.1 million in the roughly three weeks since its premiere. But amid the film's success there was also criticism over its exclusion of female characters, and scrutiny around executive producer and former N.W.A member Dr. Dre's past history of abuse.
For the first time in over twenty years, Dre was forced to address his violence against women, including beating music journalist Dee Barnes in 1992, and allegedly physically abusing fiancée Michel'le during their six-year relationship. The mogul made a statement in Rolling Stone, then later a formal public apology that was supported in another statement by Apple (which bought his company Beats Electronics last year for $3 billion). Now, a few weeks later, the hullabaloo has mostly died out.
There's a question that must be asked in the wake of the controversy, now mostly forgotten in light of the success of "Straight Outta Compton." Why did it take 20 years for Dre to have to reckon with his violent history? Twenty years during which he went from a successful rapper to an entrepreneur, and the second wealthiest rapper in the industry. This isn't to say that Dre doesn't deserve his success because of his past, but his success does speak to an ongoing trend in the celebrity landscape -- famous men who consistently get away with violence and abuse.
There is a shockingly long list of male celebrities in the music, film, and sports worlds whose abusive pasts are regarded as hardly a blemish on their thriving careers.
In 1987, Sean Penn infamously tortured then-wife Madonna for nine hours. He tied her to a chair, threatened to cut off her hair, forced her to perform degrading sexual acts, and beat her with a baseball bat. Since then, the 55-year-old actor and director has gone on to star in dozens of critically-acclaimed movies, won two Academy Awards, and become a champion of numerous political and social causes. His violent past is a shocking, but hardly talked about.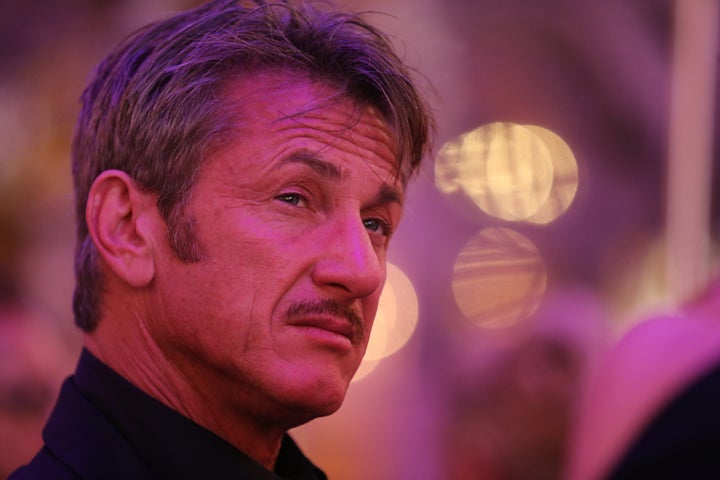 And it's not just Penn, of course, who managed to gain respect, praise, and a successful career despite a horribly abusive past. Sean Connery has openly advocated slapping around women. Bill Murray was accused by ex-wife Jennifer Murray of ongoing domestic violence during their marriage -- she claimed that he once told her she was "lucky he didn't kill her." Charlie Sheen plead guilty to attacking ex-wife Brooke Mueller, who claimed he threatened her with a knife.
So why do these famous men get away with violence against women? The answer may seem obvious. They're rich, powerful, and famous. Rich, powerful, famous people have ways of wiggling out of legal repercussions. But what about cultural repercussions? The fact that there is always more respect than there is stigma for these men after they commit heinous acts speaks to the overwhelming lack of regard that our culture has for women. It's the same reason that Bill Cosby was able to sexually assault and rape dozens of women over several decades and mantain his lovable Cliff Huxtable persona at the same time.
Celebrity culture caters almost entirely to men, from the objectification of women to the fetishization of male wealth and power. The power of the male celebrity, then, lies in a culture designed to applaud and protect these men, to keep their power intact but silencing those who threaten it.
It's no surprise that in so many of these cases, like Fassbender and ex-girlfriend Sunawin Andrews, female accusers are victim-blamed and branded as liars, golddiggers, or attention-seekers. The experiences of these women are always put under far more scrutiny than the men they accuse, even when making these accusations gets them nothing in return. It took Cosby implicating himself in using drugs during sex for people to consider that he might have actually assaulted his alleged victims. Michel'le's claims of abuse from Dr. Dre have been questioned, simply because she never pressed charges against him, despite the fact that battered women have a tendency to not press charges or drop charges against their abusers.
When we don't hold these men accountable, when we prop them up on pedestals with awards and accolades and lots of money, we're saying that this is OK. Legal punishment is one thing, but it's hard to reconcile some of these men's alleged actions with the cultural punishment (or lack thereof) they receive. Britney Spears had to do serious damage control to save her image after her 2007 meltdown. Vanessa Williams had to renounce her historic Miss America title and slowly rebuild her reputation after nude photos of her were leaked in 1984. It took nearly a decade for Janet Jackson's career to really come back after a harmless nip-slip.
It took over twenty years for Dr. Dre to be held publicly accountable for what he did to Dee Barnes. This is a problem, and it's hard to say what the solution should even be. This long list of successful Hollywood abusers should be recognized. But it's not enough to just recognize the status quo. We need to question it.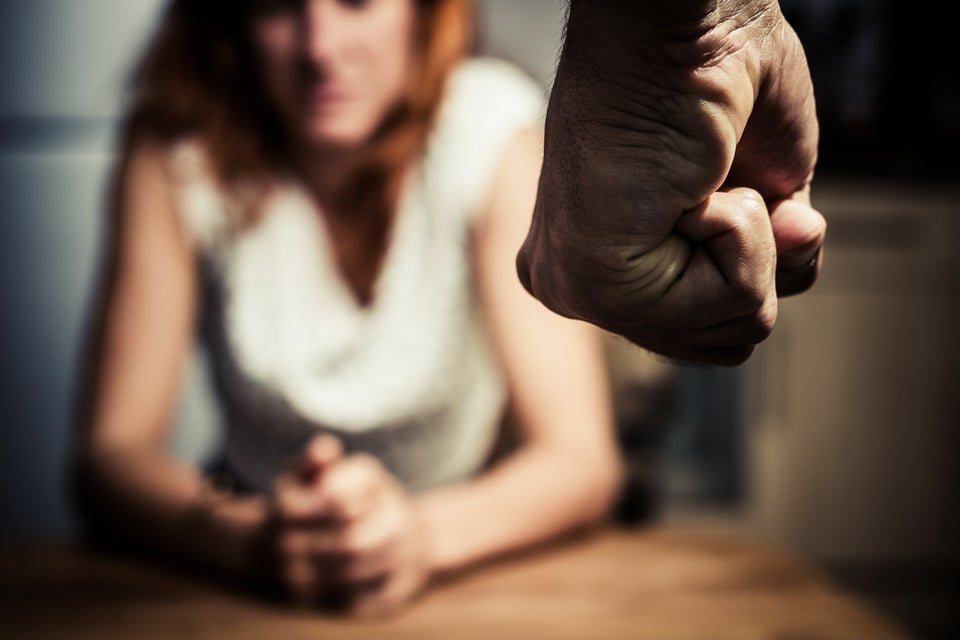 Shocking Domestic Violence Statistics
Clarification: Emile Hirsch was initially included in the list of men accused or charged with domestic violence. According to Variety, Hirsch pleaded guilty in August to misdemeanor assault of Paramount studio executive Daniele Bernfeld, who is not romantically involved with the actor. After paying a fine and serving his sentence, which includes 15 days in jail and community service, the charges will be dismissed.
Related
Popular in the Community