Why do we stay in relationships that are unhealthy and sometimes harmful? I often hear, "We tried four times to make it work," or, "The relationship was over two years ago, but I just couldn't leave." Otherwise very healthy people regularly stay in relationships for the wrong reasons. As a matchmaker, I'm always heartbroken when I hear my clients being complacent in their relationships. I feel disappointed when my friends do the same. These are good people. Are we just afraid of being single? Here are my thoughts on trying to dispel this mystery.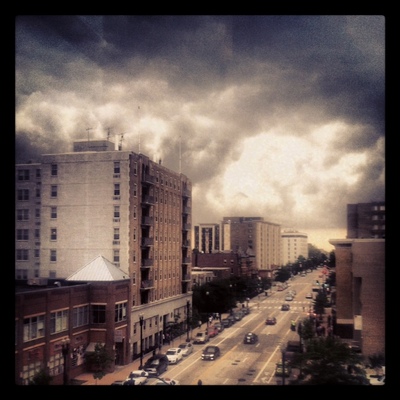 It is easy for people to get caught up living a lavish lifestyle financed by their partner. Who doesn't want to live like Kanye and Kim? Being chauffeured around in a Rolls-Royce, staying at posh hotels, shopping at Neiman's, traveling the world -- this lifestyle is glamorous, but it's unhealthy when you're loving the diamonds more than you love your partner. I truly believe that you should stand on your own two feet, financially speaking. The fact that you can't otherwise afford the lifestyle you are living and loving right now is a terrible reason to endure a flat, unhealthy relationship with a partner who doesn't fulfill your emotional needs. Is eating out at five-star restaurants twice a week really worth your lack of happiness? Relationships should be emotionally fulfilling. If the flashy stuff is replacing the emotional component, it's time to move on. Focus on your professional career and make your own life. Your happiness will come.
I admire people who stay in a relationship because they don't want their kids to grow up in a "broken home." However, the divorce rate today is about 50 percent, so there are plenty of single people who date and find love again after divorce, and whose children still make a wonderful life for themselves. Today, I am an owner of a company, I support myself, and I have an incredibly fulfilling life, yet I am a child of divorced (and remarried) parents. I worked hard to get here, and it came with many highs and lows. Whether you want to believe it or not, kids can sense your unhappiness. An amicable split is better than staying in an unhealthy relationship. Kids are resilient.
Codependency is an issue for many people. Why do we always need to have someone in our lives to tell us that we look pretty or that they love us, or to ask us about our day? It's because it feels good, although it only puts a smile on our faces for a few seconds. We can get addicted to the reassurance or security we feel with a partner. But if the relationship is only providing these surface-level compliments and no other support or emotional fulfillment, it's not worth it. I personally do not like to be alone, and I have stayed in relationships too long because of the comfort I felt with my partner, even knowing that she was not right for me. I have learned as an adult that no one else can create my happiness. Remember that if you're not happy, you certainly cannot make someone else happy.
When you are in a relationship, it is important that you not compromise your own self-worth. If you are working harder at your relationship than at your "real job," it is time to do some reflection. Understand what your personal needs are and how you can find happiness. Define it and stick to it; don't get sucked in by fancy cars or over-the-top compliments. Even your kids will forgive you if you leave an unhealthy relationship. Have the courage and confidence to walk away. Always keep in mind that leaving an unhealthy relationship is going to be less painful than staying in one for a lifetime.
Meghann Novinskie, partner at Mixology - Matchmaking with a Twist, contributed to this blog post.