 Hurricane Sandy is barreling into the most densely populated corridor of the East Coast after running up the coastline, threatening to cause serious loss of life and billions in damage.
Those living on the West Coast of the U.S. will more than likely never be visited by a weather event like this in their lifetimes. But why is that?
The western Pacific Ocean does have hurricanes, but they don't stay hurricanes -- tropical storms with winds over 74 mph -- long enough to make landfall in California. The reason for the absence of hurricanes on the West Coast is relatively simple: The water off the coast of California isn't warm enough to sustain a hurricane, and a "perfect storm" of conditions would have to arise for the unlikeliest of Category 1 hurricanes to reach the southern-most tip of California.
"The water is too cold," Feltgen told The Huffington Post. "That's the main reason."
"Hurricanes need a water temperature of 80, 83 degrees [Fahrenheit] for them to maintain their strength," he explained.
The ocean's clockwise current also has an effect on the formation of hurricanes. In the Pacific, the current runs from north to south, whereas on the East Coast, the warm water from the Gulf flows from the south to the north. This Gulf Stream brings warm water up the coast to New England, Feltgen explained.
While the water temperature on the west coast of Mexico is warm enough for hurricanes, there have only been two tropical storms on record that have reached Southern California as far up as San Diego, according to Feltgen.
Accuweather senior meteorologist Ken Clark explained in an email to HuffPost:
Typically the temperatures off of southern California only warm to the upper 60s to near 70, even cooler farther north. The warm water is mostly found from west of the southern end of the Baja peninsula on south. Tropical storms and hurricanes that form west of central and southern Mexico and try to move north run into this wall of much colder water and generally weaken very quickly.
Much warmer water off California's coast isn't the only factor that would have to change for a hurricane to reach the U.S. Accuweather's tropical storm expert Dan Kottlowski says that it is conceivable a rapidly moving storm system coming up from Baja could maintain its form, and that the upper-level wind flow that guides tropical systems in the region would be a key to bringing a storm northward quickly.
"It would have to be an unusual upper-level wind flow to help bring that northward," Kottlowski explained.
Kottlowski adds that it's not totally impossible that a Category 1 or Category 2 hurricane could hit, but it would have to be going at least 30 mph to 40 mph under optimal conditions.
"It would have to be fate; we'll call it atmospheric fate. You can never say never. I've been in weather long enough to know that you can never underestimate Mother Nature."
Kottlowski said that there's little reason to believe the West Coast might see hurricanes any time soon due to climate change. "The climate [off the California coast] is pretty cold, and tropical systems do not survive in that kind of water," Kottowsky said. "If the oceans try to warm up 50 to 100 years from now, it could change, but there's nothing that indicates it would happen before then. Going from 50 degrees to near 80 degrees ... it's nearly inconceivable that that would happen."
For those wondering if the West Coast could see cyclones or typhoons, those stand the same chances of making landfall as a hurricane. Why? Because they're all names for the same thing.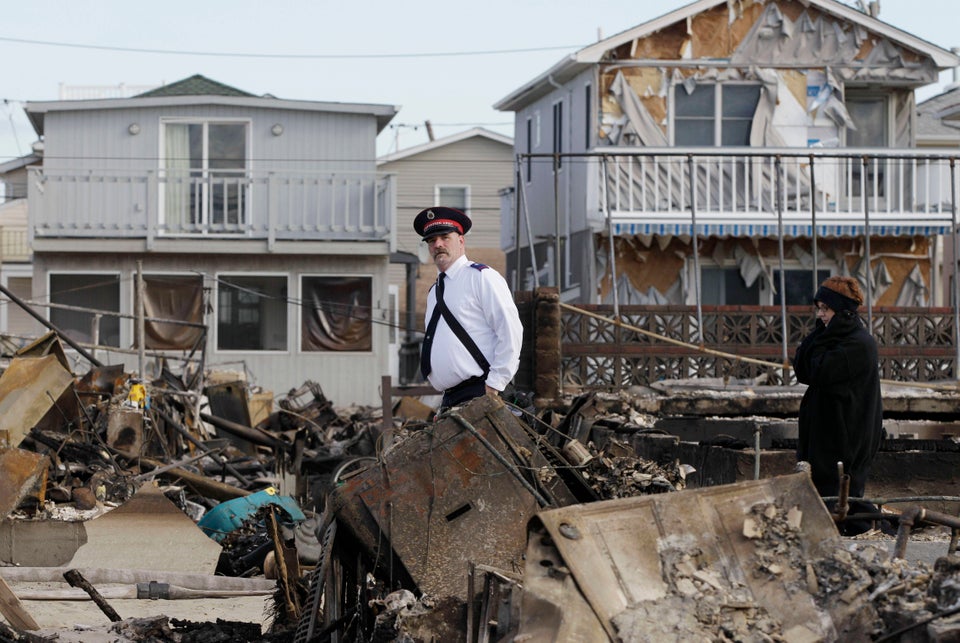 Hurricane Sandy
Popular in the Community