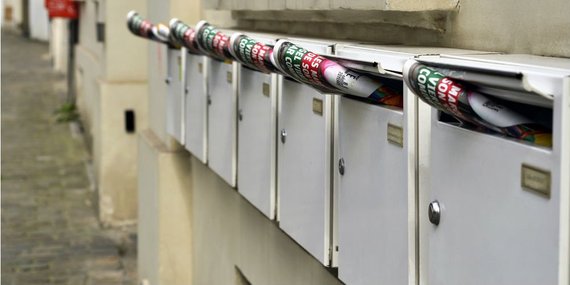 Congratulations! Your hard work searching for business financing and applying for your small business loan has finally paid off. You've been approved for your loan, and your business's bank account just got a much-needed infusion of capital.
You're just about to start using the cash to finance your business... When, all of a sudden, you get a strange email in your inbox. A company you've never heard of is now asking you to confirm the terms of the small business loan you've just received.
Has this ever happened to you?
If it has, you might be wondering who is sending this email--and why they're sending it.
We're here to clear up all the questions you might have about a lender's third-party audits.
What's the deal with these third-party audits?
If you've just received an email from a company performing "audit confirmation procedures" on your loan, you probably have a lot of questions about this strange request.
WHO IS THIS THIRD PARTY?

After you've finished your financing process, you probably know the online lender that you've been working with pretty well by now.
So if you're surprised that a company you've never heard of or worked with before is contacting you about the loan agreement between you and your lender, we don't blame you! Your loan agreement is between you and the lender--right?
Well, chances are good that the company reaching out to you is an accounting firm that's been hired to audit the lender you worked with.
WHAT ARE THEY ASKING FOR?

If you get an email like this, you might be asked to discuss a variety of things about your loan.
In general, though, we've seen emails asking borrowers to confirm:
The date your loan was issued
The amount you were given
The terms of your loan
These third parties are asking you to provide this information and give your responses directly to them.
WHY ARE THEY ASKING FOR THIS INFORMATION ABOUT YOUR LOAN?

The answer to this question goes back to how you got your loan in the first place.
Let's back up.

When you apply for small business funding, you can pursue a few different options to meet your financing needs.
You can go the tried-and-true route, reaching out to a bank for a traditional term loan or a line of credit. But unfortunately, not many small business owners qualify for bank loans these days.
So instead, you can go the alternative lending route. If you choose to follow this path, you might find yourself working with a lender that runs a peer-to-peer lending marketplace.
A peer-to-peer lending marketplace connects entrepreneurs in need of financing for their companies to individual investors looking to fund small businesses.
Here's the catch: if you get a loan from a peer-to-peer lending company, the capital you're getting is coming out of the individual investor's pockets--so it's the investor's money at stake.
Back to the question at hand: Why are you getting this email?

Chances are, if you've received a request like this, it's because you were funded by an individual investor--and they've hired the accounting company to reach out to borrowers.
Well, from time to time, investors like to check in to see if the lender is giving them the correct information about their investment--in other words, your loan.
And to verify that the lender issued the loan at the agreed-upon amount, rates, and term, investors will hire a third party accounting firm to audit the lender.
In the auditing process, this third party will reach out to a random sampling of the lender's funded borrowers, asking those borrowers to confirm the details of the loan.
If the loan information the investor was given matches up with what the borrower was given, everything's all set.
On the other hand, if the lender didn't give the investor and the borrower the same information about the loan agreement, then something might be up.
WHAT DO YOU NEED TO DO ABOUT IT?

When you get a request like this, it might seem like you have no other choice but to reply to the auditing company--confirming the information on your loan agreement.
In reality, whether or not you reply is up to you. Here at Fundera, we've seen this happen to borrowers 2 or 3 times, and nothing happened when they didn't participate.
As a small business owner looking to meet your company's financing needs, all you care about is the capital you receive and whether or not you can use it to grow your business.
So here's the bottom line on lender's third-party audits:
You can reply to these requests, or you can choose not to--but whatever you do, it won't affect your loan.
***
If you've just put in the many hours and hard work that financing a business requires, the last thing you want to deal with is a confirmation request from a third party auditor.
Well, now that you know why you're getting these requests, you can have some peace of mind: nothing is wrong with your loan and your financing agreement won't be affected by this.
All you need to worry about now is using--and repaying--your loan in the best way possible for your small business.
This article was originally published on the Fundera Ledger on August 8, 2016