The cheating scandal surrounding Gen. David Petraeus has nearly everyone trying to pinpoint why exactly men cheat -- including us.
"The man's off in a foreign land and he's lonely and here's a good looking lady throwing herself at him," Robertson said. "I mean, he's a man."
Robertson's eyebrow-raising explanation got us wondering what other rationales people might offer up for why men cheat, so we went straight to the source and asked our our male followers on Facebook and Twitter. Click through the slideshow to find out what they had to say, then weigh in with your thoughts in the comments.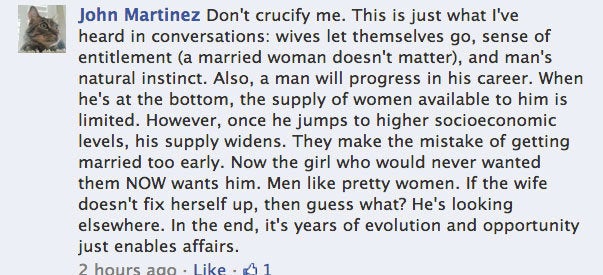 Why Do Men Cheat?