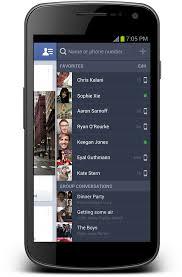 There are hundreds of thousands of mobile apps out there for iOS and Android users but the reality is most people only ever use a handful regularly. So why are so many major apps literally tearing themselves apart, and forcing people to use two apps where one once sufficed?
A great example is LinkedIn, which recently released a new Job Search app to accompany their main LinkedIn app. Back before flat design took over, LinkedIn had a much admired iOS app that looked like a leather desk blotter and functioned fairly well. Over the last few years though they failed to develop the desktop site and mobile apps in parallel, and despite updates to both the experience has become a disjointed mess. Worse, the main attraction for LinkedIn users is the ability to find and apply for jobs and in mobile the ability to do both has been severely compromised.
The new Job Search app seeks to fix this and for the most part it succeeds. It's much easier to search, save searches, get updates and apply for jobs through a mobile device. So why ever use the main LinkedIn app at all?
Well another helpful tool that LinkedIn has, particularly in mobile, is the ability to look people up and add them to your connections. You can't do that in Job Search. Thankfully the Job Search app still shows you the people in your network that connect you to a given job or company.
More puzzling still is LinkedIn's push to become a content platform is compromised. In the main app articles, videos and original posts from influencers are front and center (including job post notices from friends, companies and recruiters) but understandably the Job Search app focuses on job search tools so there is no content stream. While that makes the app admirably simple it also means that people who use LinkedIn for what is probably its primary purpose are able to skip past what the platform posits as its own future. It also does a disservice to users who may not realize that sharing content increases the visibility of their profiles to potential employers and recruiters.
Meanwhile the desktop version of LinkedIn has added all kinds of nifty metrics for how many views a person's profile has received, how that compares to their network, things that can be done to raise profile visibility and even the reach of shared content. None of this is available on either mobile app.
To be fair, LinkedIn is symptomatic of a trend that really got going with Facebook's public ambitions over the last year or so to split much of its functionality into many apps. Thus for content sharers there is Paper, for IM freaks there is Messenger, and presumably we have more to look forward to. (In fact you can go further back to Google which launched separated apps for Search and most successfully Maps as well as Google+ a few years ago.)
It's hard to call either of these Facebook forays a success so far. Messenger remains a clunky tool that hasn't made a dent in users of Facebook's own What'sApp, SnapChat, or any other IM app you care to mention. Most of Messenger's users end up there because of Facebook's intrusive way of forcing you into it from their main app.
As for Paper, I wrote a mostly positive overview of the app when it came out, and I still think many of the image-first precepts there will find their way into the mainstream Facebook user experience. Still, after using it as my primary way into Facebook for about a month its limitations began to grate. Most tellingly some basic functionality such as tagging and replying within a comment thread with content didn't exist (the app has since been updated.) I can accept a fast launch with not all of the elements in place, but it took months for the app to get its first update. This tends to signal a lack of support and/or resources.
So again it should be asked -- why is there all of this app proliferation?
One reason is the increasing complexity of the platforms these apps are based on. Consider the LinkedIn story above: On the desktop it can be used to find and apply for jobs, to post open positions and to seek and contact job candidates, as a professional networking tool, as a virtual resume, as a content creation and distribution platform, as an ad platform (native and otherwise) and many more things as well. Multiply this complexity by 20 times and you have Facebook. It's difficult enough to reflect this myriad of usages on a desktop site in a user-friendly way -- in a mobile app the potential is for a heavy, clunky, complicated user experience as more features creep in.
Another reason this is occurring is decidedly more mercenary. If you subscribe to the idea that mobile ad spend will continue to be a significant growth area over the next few years, it makes sense that you might want to expand the inventory you have available. Facebook in particular is mindful of bumping up against user distaste for ads in newsfeeds and could use additional properties to distribute sponsored content while still maintaining a positive user experience (see Instagram, which began to roll out ads this year.)
Finally it's worth remembering that people only interact with a few apps in the course of a day -- Nielsen says at most it's a few dozen over a month and that sounds on the high side to me. Either way, that's still a tiny sliver of all the apps out there. If you are a company like Foursquare that has struggled with user apathy and the zeitgeist passing you by, splitting yourself into two as they just did with the Swarm check-in app may get you back into consideration. Having said that, once you get people to sample your shiny new split-off app, they have to see the value in using it regularly. As with LinkedIn, Foursquare determined that the best way to highlight a new focus on content (in this case reviews and location based recommendations and search) in their primary experience was to split off a core part of the old platform, check-ins. In practice it makes checking in a less useful experience without all of the other great content Foursquare has built around local businesses, and parking all of the most innovative features in the old app may actually hinder discovery by users who had drifted away from the app years ago.
In almost all of these instances, people have to flip between two (or more!) apps now to replicate the functionality that used to cohabit in a single app. To me this is a false simplicity and a way to duck the truly hard work of great User Experience design that could help harmonize the many platform features these companies offer. It also begs the question of how much complexity is necessary and how much of it is simply to checkmate what a perceived competitor is doing, or to create a potential revenue stream?