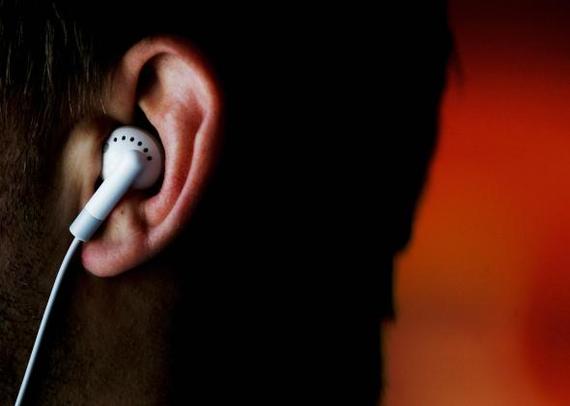 When it comes to musical taste, the only steadfast rule is that there's no accounting for it. Why Iggy Azalea and not Azealia Banks? Why Beyoncé and not Solange (her "Losing You" trumps everything on Beyoncé combined), or Kelly Rowland, for that matter? Why do some countries gravitate toward certain singers and songs, sending them to the top of the pops, while other countries ignore them altogether? (Poor Robbie Williams, still not an American success story.) And what does Robyn have to do for America to get her again?
I recently wrote an essay on my blog exploring why Bob Marley -- and reggae in general -- has never been fully embraced by black Americans, and in doing my research, I made an interesting discovery: Despite his widespread fame, Marley's middling popularity among black Americans during his lifetime was a great disappointment for him. One can offer a number of theories as to why reggae has always seemed to enjoy more popularity with Brits, black Africans and white Americans, as I did in my essay. The one that would never hold up is that black Americans simply have terrible taste in music.
Bob Marley certainly never publicly offered that excuse. Perhaps he knew that no rational thinker would buy it. Music produced and supported by black Americans was too integral to the history of rock & roll. Or maybe he didn't want to stamp yet another negative stereotype on a community that had spent centuries being at a disadvantage because of them.
If only Canadian singer-songwriter Rufus Wainwright had been so generous toward gay men when the UK newspaper The Times recently asked him about his lack of a significant gay fan base. Both the question and his answer surprised me. For one thing, I'd never noticed a gay aversion to Wainwright's music. And how would one even go about measuring that? One could base theories about the lack of African-American support for Marley's music on Billboard's R&B charts. But is there a "gay" chart of which I'm not aware? Would one consider that to be the dance charts by default? (What a stereotype that would be!) If so, since when does Rufus Wainwright make dance music? Of course he's not going to chart there.
The most shocking thing about the question, though, was Wainwright's response: "Gay men have terrible taste in music." It was disappointing because one might expect that a gay man wouldn't make such a blanket negative statement about gay men. It's not a sentiment I haven't heard before, though, and in the spirit of full disclosure, I'll admit to stupidly spouting it in the past myself. But that was then. One night spent listening to cheap remixes at DJ Station in Bangkok can make you think crazy things. Forgive me, gay men, for I have sinned. Now I've seen the light, and it sounds diverse and, well, pretty decent.
Stereotypes may be based on truth to a certain degree, but what truths created the one about the musical taste of gay men? Do the people who criticize it assume that it's extremely narrow -- show tunes 24/27, or dance music 24/7, or divas 24/7 -- or do they think the traditional gay icons (Streisand, Minnelli and Garland, to whom Wainwright once devoted an entire live album) produce/produced terrible music? I'm inclined to blame gay discos and the DJs who play the music in many of them. Yes, a lot of it is awful, but it isn't representative of everything gay men listen to when they aren't dwelling on divas, fixating on musical theater or singing along in piano bars. I know plenty of gay men, myself included, who are into numerous forms of music that don't involve divas, dancing or the best of Broadway. We're not all about Beyoncé, Lady Gaga and Madonna any more than straight people are all about Miley Cyrus, Katy Perry and Taylor Swift. It takes a village of gay and straight music fans to make any act a superstar.
If the folks who bash our taste in music are basing their ideas on what they've heard in traditional gay discos, well, how is the music that plays in most of them any different from the music that plays in most mainstream discos that cater to straight people? The songs remain the same. It's all modern dance music, and frankly, most of it makes my ears bleed. But you make do with what you have, and after a few shots of tequila, who cares what the DJ is spinning? It all sounds amazing. That doesn't mean we love it sober or that we listen to it when we get home.
Furthermore, since when has every gay bar and disco played just one kind of music? MFP, my first and favorite club during my four years at the University of Florida, drew a significant gay crowd, and it's where I first fell in love with alternative rock. In New York City's Wonder Bar during the mid-to-late '90s, the playlist was mostly hip hop, while the jukebox at NYC's Phoenix circa 2006 included Cat Power and Clap Your Hands Say Yeah among its diverse and eclectic offerings.
I remember lying in bed on weekend mornings with Pietro, the first guy I dated in NYC, and listening to Linda Ronstadt's "Heartbeats Accelerating," his favorite song at the time, on repeat. It was written by Kate and Anna McGarrigle, Wainwright's mother and aunt, respectively! (Their album Heartbeats Accelerating was on heavy rotation in my cassette player in 1990.) I'll never forget the night my boyfriend Khleber and I went to see Love Spit Love (Psychedelic Fur Richard Butler's '90s band) at Irving Plaza in New York City, and "Am I Wrong" moved Khleber to tears. A few years later, I went with another boyfriend, Tommy, to see Bauhaus at Hammerstein Ballroom, an experience he thoroughly enjoyed, though he probably didn't know Peter Murphy from Peter Tosh. (Tommy and I bonded, in part, over our shared love of R.E.M., about which we recently reminisced on Facebook.)
At Amber La Fox in Buenos Aires, I danced to everything from The White Stripes to Lily Allen to Elastica, which was also on the playlist (along with Happy Mondays, Stone Roses and assorted other '90s Britpop acts) at Bangkok's Bar 23, a rock & roll joint in Sukhumvit that drew a significant number of gay regulars, including the boyfriend who introduced me to it. Meanwhile, so many of the guys I've known and ones I've dated over the years have embraced the likes of The Smiths (my all-time favorite band), Kate Bush, Radiohead, Bjork and PJ Harvey just as tightly as I have. Not that there's anything wrong with digging dance music, or show tunes, or divas, but it's not all that gay men live for.
The saddest part about labeling a box "terrible taste in music" and then dumping all gay men into it is that Wainwright inadvertently shortchanged himself as well as his fellow gay musicians. If gay men have such terrible taste in music, how on earth have they managed to produce so many incredible songs in various genres over the years? Do they only have straight people to thank for their success?
The list of talented gay men in music goes on and on: Pyotr Ilyich Tchaikovsky, Cole Porter, Noël Coward, Aaron Copland, Billy Preston, Dave Davies of The Kinks (who is technically bisexual), Elton John, Freddie Mercury, Chuck Panozzo of Styx, Sylvester, Rob Halford of Judas Priest, Boy George, Marc Almond, Jimmy Sommerville, Pet Shop Boy Neil Tennant, Erasure's Andy Bell, Bob Mould, Michael Stipe and, more recently, Adam Lambert, Frank Ocean and Sam Smith. For a segment of the general population that supposedly has such horrible taste in music, gay men have certainly made invaluable contributions to it.
I'd include Wainwright on that list, though "April Fools" aside, I've never personally taken to his work. Would he automatically dismiss my taste in music because I'm gay, and I'm not part of his fan base? Or would he take one look at me and sniff, "Oh, black people only like R&B and hip hop anyway"? Could that be why he doesn't have a large black fan base? Saying gay men have terrible taste in music isn't so different from saying black people don't get music that wasn't created by other black people. Of course, even if he believed that to be true, I bet he'd never say it in print. Gay men are a far more acceptable target.
It's not just the implied homophobia of snap judgments about the music taste of gay men that troubles me. It's also the blatant disregard of all the evidence to the contrary. Gay men are judged collectively and negatively on enough things. Why must their taste in music be yet another one of them?
REAL LIFE. REAL NEWS. REAL VOICES.
Help us tell more of the stories that matter from voices that too often remain unheard.