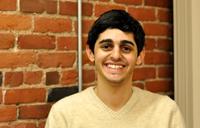 I sit upright at my desk wondering what is happening. Ms. Austin says that it's time to take the MCAS. She distributes the test and I begin. Progressively, my body posture goes from upright to a slouch, to making the desk my pillow. After seeing so many questions on material that I have never seen before, I slap the test to the floor and, in a high-pitched voice, ask Ms. Austin, "Why do we have to take this test?" She looks at me, pauses before speaking, and says, "Take a deep breath, return to your seat and continue your test."
The fourth grade version of me is not much different than the students in my classroom today. The majority of children dislike taking tests, especially when these tests don't focus on what they are learning. Standardized tests are not going anywhere; they are part of our overall accountability system and districts, schools, and teachers are able to to gauge student progress. But we can change how standardized tests are used during the school year so that students are prepared for the end-of-year tests and teachers are never left looking for the answer to the dreaded question "Why do we have to take this test?"
To prepare students for the end-of-year state tests, Boston Public Schools (BPS) uses what we call formative standardized assessments. These tests are created by testing companies that have no knowledge of the students who sit in front of teachers like me every day. I recently attended a meeting of teachers, retired administrators, and members of the BPS Office of Accountability and Data, where we discussed ways to make assessments more meaningful for the teachers and students. The conversation was rich because it was filled with ideas and feedback from a diverse group of educators. And yet, when we left the room, many questions about assessments remained.
For me, the meeting made clear a need for a panel of experts, including teachers, administrations, and members of the Office of Accountability and Data, that would develop a set of formative assessment options that every school can choose from. This menu of options may include: teacher created assessments, year-long portfolios, and traditional standardized assessments created by the educators in the district.
Teachers and educators know that not every child learns the same way, and that every classroom is designed differently. Armed with a menu of options, classroom teachers like me would be able to choose the best assessments for our students. Once the options are created, the district should offer training to teachers on how to effectively implement each choice. Together, educators and districts can work to maximize the effectiveness of these newly-developed assessment strategies.
Jason is sitting not so differently than the fourth grade version of me 17 years ago. It is December of his third grade year. He has a "Math Monster" in front of him, a test that I created for the class. As the testing begins, Jason decides to leave the test on his desk, go to the rug, and start making what appears to be snow angels with his body. "Why do I need to take this test?" he asks me, loudly enough that students pause to hear what would happen next.
"This test is a great opportunity to show yourself just how much you have learned so far this year," I tell him. "Not only for you to show yourself, but to show everyone else just how amazing your learning has been so far! There is nothing on this test that we have not done already and I promise that if you just give it a shot, you will see exactly what I am talking about." Begrudgingly, Jason gives it a shot, and I do not hear another peep from him about it. Does he get every question right? No. But now I know what Jason had learned and what he is still working on learning, and I can focus on making my instruction work for him.
Michael Macchi is a 3rd grade teacher in a general education classroom at the Phineas Bates Elementary School in Roslindale, MA, and a Teach Plus Teaching Policy Fellow.
Popular in the Community