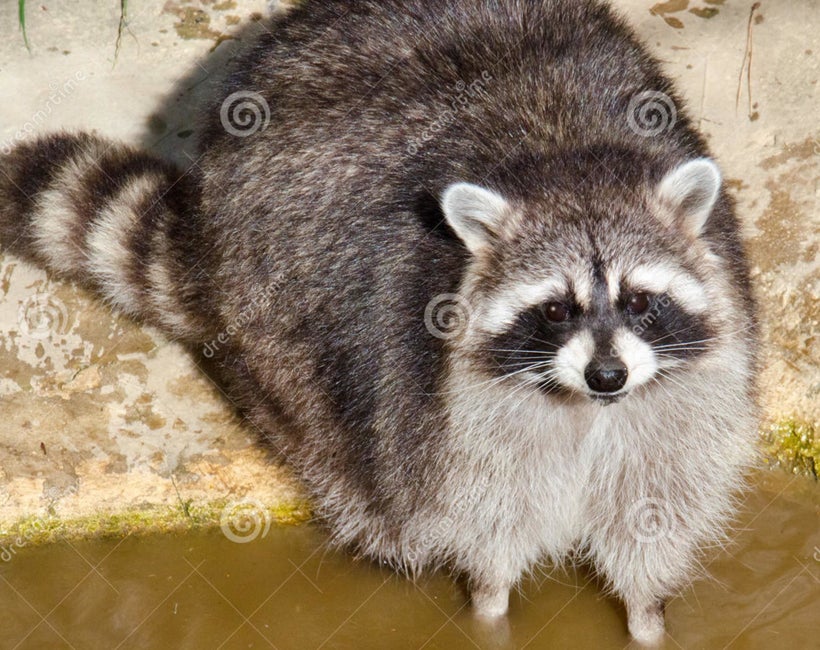 If you broke a dog or cat's limbs, let them freeze or bleed to death or killed them by stomping, you'd be in jail. But if you did it to coyotes, foxes and raccoons you'd just be another U.S. trapper.
The U.S. Sportsmen's Alliance (USSA), an advocacy group which sponsored legislation to lower the age at which children can hunt and to remove the safety training requirement a few years ago, has said "trapping is recognized by every wildlife agency at the state and federal level as a viable and important conservation tool. It helps keep furbearer populations at healthy levels and is important in stemming the spread of wildlife diseases that threaten animals and humans." Healthy for whom?
State Departments of Natural Resources allow the barbaric practice on public lands even though the land and its animals are supposed to be held in the public trust according to some legal scholars--they belong to us. (Hunting is also allowed on public lands even though less than six percent of the nation hunts.)
Nevertheless, let your dog loose in a state park and you might well find him in writhing in the steel jaws of a baited trap like Carson Mansfield of Salina, KN and Mel Strauch of Anchorage told newspapers happened to their dogs. Alexander Reid's dog also died because of trappers near Lake Luzerne, NY, his head in a pyramid-shaped, spring-loaded trap that pierced his skull. "I had to tackle him to get the thing off," but it wouldn't budge he told the press.
There is not much money in trapping. A few years ago muskrats were fetching from $4.50 to $5.50, coyotes, $5 to $10, skunks (with "good broad full stripes around") $5 and raccoons $5 to $8 wrote a trapper in the News Democrat Leader in Russellville, KY adding, "You guys who hunt with dogs, try to keep the dogs off of them as much as possible" because "hunted and dog-bit" raccoons will be "severely discounted."
But not to worry--it is not just about the money, it is also "fun." Todd Lund of Neenah, Wisconsin told the Post-Crescent press that he trapped for the "challenge" and "a chance to get outdoors." (Hey Lund some people hike or bicycle to get "outdoors.") He said he likes to "mix it up with water and land sets, trying for weasels, mink and muskrat" and when one species isn't coming to the steel [trapper language] for a few days, another one might."
Lund told the paper he enjoys "land sets" at Christmas time when he is on break from his job as a community living specialist for chronically mentally ill adults at an Appleton group home. Land sets are also "an inexpensive way for young trappers to learn the sport," he said.
While steel traps are expensive, "hot dog" sized weasels can be caught with an ordinary rat trap and a small pine box to conceal it," said Lund. He squirts beaver blood, pooled at the bottom of a bag of beaver meat stored in his refrigerator, on his weasel traps adding, "That's pretty kid-friendly."
John Johnson of Braham county Minnesota agreed. With a couple of dozen traps, some fresh meat for bait, and a quick morning shift to check the sets, kids can "find enjoyment" trapping possums and making a few part time dollars at the same time, he told the Isanti County News.
When Josh Bransford, a ranger in Idaho's Nez Perce National Forest, mugged for the camera in front of a bloody, agonized and dying trapped wolf in 2012, the public was outraged. The shocking images prompted the Forest Service to say it "does not condone animal cruelty" and the Idaho Department of Fish and Game to lament that Bransford had not "dispatched" the animal before "photographing himself with it." Many could not decide which was worse—the excruciating death of the animal or Bransford's sadistic delight in it.
In its defense, many will point out that trapping is a "tradition." So were slavery, child labor, chaining the mentally ill, burning "witches" and heretics and making waste baskets out of elephant feet, reply those who believe in social and ethical evolution.
A few years ago, Fox News aired anti-trapping spots from The Humane Society of the United States (HSUS). The 15 second TV public service announcements (PSAs) which reached 85 million people on Fox Sports, opened with the snap of the trap slamming shut, an action the late news anchor Peter Jennings also demonstrated on TV because of its sheer brutality.
The U.S. Sportsmen's Alliance (USSA) vehemently objected to the ads. "This is not a public service announcement;" said USSA President Bud Pidgeon, "it is a free political advertisement for a movement that wants to eliminate trapping, hunting and all other forms of animal use." Is that use or abuse?
Calling all HuffPost superfans!
Sign up for membership to become a founding member and help shape HuffPost's next chapter
This post was published on the now-closed HuffPost Contributor platform. Contributors control their own work and posted freely to our site. If you need to flag this entry as abusive,
send us an email
.