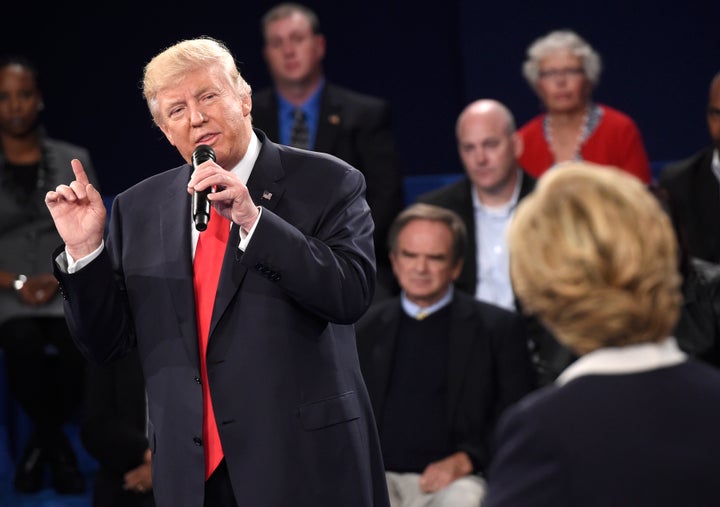 Surprise, surprise: Donald Trump, the GOP presidential nominee, still doesn't seem capable of talking about black people in any context other than poverty and the "inner-city."
During Sunday night's Town hall-style debate, a black audience member asked both Trump and Democratic nominee, Hillary Clinton, whether they would be "devoted" to all Americans. In a campaign year when perhaps the biggest issue surrounding the African-American community has been institutionalized racism in the criminal justice system, police shootings and police brutality have become a huge national issue, and Trump responded:
"I will be a president for all of our people. And I will be a president that will turn our inner cities around. And will give strength to people."
Indeed, the entire evening, Trump made numerous mentions of "inner-cities" in relation to black people ― as he has been doing all year. Earlier in the evening, he stated, "I'm going to help the African-Americans. I'm going to help the Latinos, Hispanics. I am going to help the inner cities. [Hillary Clinton] has done a terrible job for the African-Americans."
People watching the debate noticed this, and nobody was amused:
It's unfortunate, especially after past criticisms of his pandering to black folk, that Trump still insists on implying that all black people (or, as he said several times during the debate, "The African-Americans") are poor and live in harsh, inner-city environments. This is most certainly a reality for many black people, and it should be addressed, but it is by no means the only reality.
Trump would rather talk about "an increase in murder in inner-cities," which is just a thinly-veiled reference to the black-on-black crime myth, than talk about police brutality, a broken criminal justice system that stacks the odds against black and brown people, and the increased element of hatred and bigotry that his own campaign has unleashed in this country.
The entire debate seemed like a missed opportunity for both candidates to truly reckon with a pressing issue in the black community. Here was a debate taking place in St. Louis, Missouri, not far from Ferguson, and Trump still failed to make a direct mention of police brutality (even though he mentioned the protests in Charlotte in Baltimore, somehow blaming Hillary Clinton for them) and racism.
Every time Trump invokes this image of "the inner city," he's misdirecting an important conversation and subtlety placing the blame of the state of black America on black people, instead of the system that's set up to disenfranchise so many. The way he talks about and to black voters is not only insulting, it's just downright absurd.
Before You Go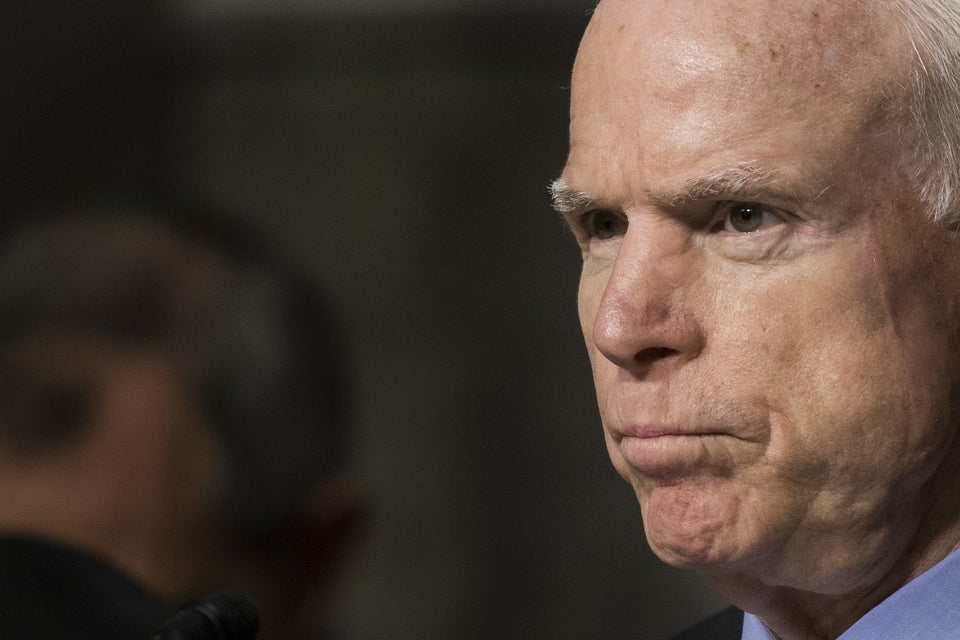 Republicans Who Have Withdrawn Their Support For Donald Trump
Popular in the Community