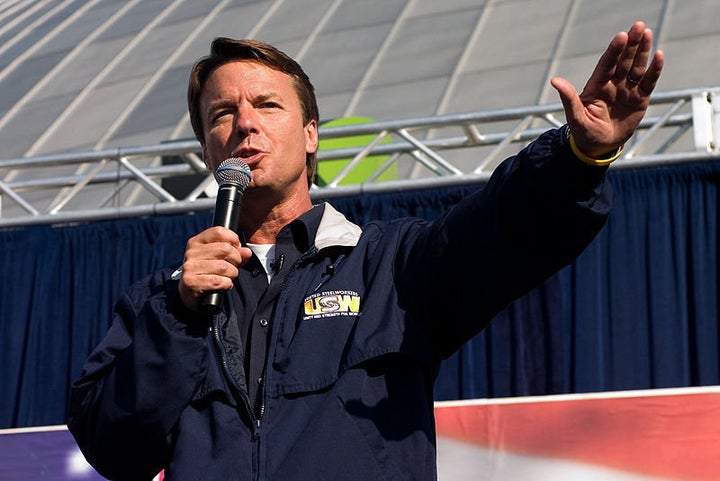 We have this weird notion in America now that if a politician is caught in an affair that his career is done. We seem to be saying that what he did in his private life effects his policies or how he governs. But we all know that isn't true. We know that because almost all of our great presidents, and great leaders throughout history, have had numerous affairs. Obviously it didn't hurt how they governed at all.
I love the idea of someone saying Alexander the Great can't lead his empire because he's cheating on his wife (by the way, doesn't Alexander's bisexuality single-handedly destroy the idea that gays can't serve in the military). How about Genghis Khan? He had so many affairs that nearly 1% of the entire world population has his genes. Not fit to lead? And there have also been men of great compassion who led noble fights while still doing ignoble things in their private lives. We are all human at home.
We have now heard the stories of JFK receiving sexual favors after speeches in his limo and partying with several women on a yacht while his wife was delivering. But those are all in the past -- so they don't count. But John Edwards is caught having an extramarital affair and the overwhelming assumption is that his political career is absolutely over. How does that make any sense?
Does John Edwards care less about poor people today than he did yesterday? Would his affair lead him to change his position on NAFTA? How would it alter his policy on Iran?
Some will claim, as they did with Bill Clinton, that it's not the affair but the lies that went along with it. Really? Did JFK come out and tell the American people - or his wife - "by the way, while my wife was in the hospital I was having an affair with not one, but several women at the same time"? No, of course, he lied too. Every man that has ever cheated on his wife has lied (and so has every woman who has ever cheated). It is part and parcel of the affair.
Now, we get to the most relevant question - if John Edwards' political career is done, why isn't John McCain's? John McCain had a well-documented affair on his first wife, with his current wife. He has admitted in the books he has written about his life that he ran around with several different women while still married to his first wife. And don't forget that he left her for a younger, richer woman - multi-millionaire Cindy Hensley who is now Cindy McCain - after she had been severely hurt in a car accident.
So, why are McCain's actions any more excusable than Edwards'? Because it was thirty years ago? Does that wash it away? Will we be fine with Edwards running for office again in a couple of years because then it will all be in the past? What is the statute of limitations on an affair?
Remember Ronald Reagan, Nancy Reagan and Ross Perot were so upset with how John McCain dealt with his first wife that they didn't forgive him for a very, very long time. Perot still hasn't forgiven him. In fact, he said recently about McCain dumping his first wife for Cindy, "McCain is the classic opportunist. He's always reaching for attention and glory."
So, I want every pundit who condemns John Edwards today to tell me what the difference between him and McCain is and why John McCain shouldn't also be run out of politics for his adulterous affairs and what he did to his first wife.
Popular in the Community