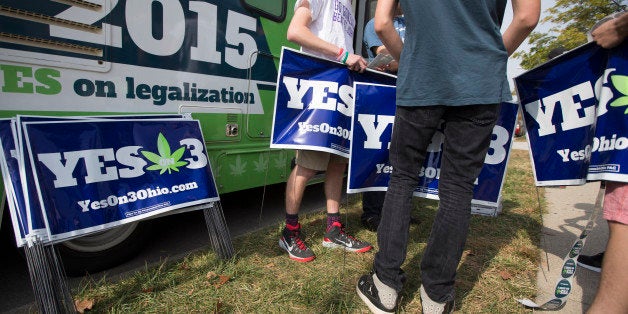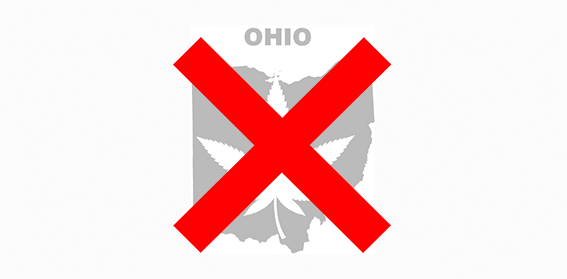 Cannabis is still illegal in the state of Ohio. By now the news is out that Ohio's Issue 3 -- to legalize the personal use of cannabis -- has failed with 65% of voters against and only 35% in favor. This was a very highly publicized ballot initiative with a tremendous amount of lobbying and legal positioning on both sides. In the end, what made Issue 3 fail and how did it fail by such large margins? Is Ohio just not ready for legal cannabis, or were there other factors involved?
Certainly the so-called oligopoly provisions in Issue 3 played a large part in the final vote tally. The ten companies which funded the initiative under the name Responsible Ohio would have been the ones directly controlling all production of legal cannabis in the state. There has been growing discontent among both voters and lawmakers since casino gambling had been legalized in the same fashion and once it became clear that Responsible Ohio was following suit a large backlash among the electorate coalesced. Groups that traditionally support legalization like the Ohio Green party and the Ohio Libertarian party balked at the proposed law, and even NORML only offered lukewarm support. Apeks Supercritical, an Ohio-based company which is one of the leading manufacturers of CO2-based cannabinoid extraction equipment, published 14 separate concerns including that the law's structure in several ways invited increased federal scrutiny. Other factors came in to play as well, from hazy and undefined rules for regulating home grow to a lack of vetting and transparency regarding the ten companies that sponsored the initiative.
Not even the millions of marketing dollars spent were able to overcome the deficit the law's structure created - though it certainly didn't help that some of those dollars went to the ill-conceived Buddy mascot that was sent to tour college campuses.
At the end of the day all of the latest polling shows that Ohio only has a 53% approval rating for legalizing the personal use of cannabis, and Responsible Ohio didn't field a proposal that alleviated the concerns of any voters that were opposed. Instead its ballot measure included several provisions that made the slim margin in favor disappear. The failure of Issue 3 wasn't a failure to approve the personal use of cannabis; rather it was a failure to propose an initiative that would pass muster with the voters of Ohio.
Does such a proposal even exist?
Polling indicates that a medical cannabis bill would have passed easily with Ohio voters at 90% in favor, and Ohio's potential medical cannabis patients are really the ones that lost out in this. If a medical-use initiative had been on the ballot - instead of attempting to make Ohio the first state in the country to move directly from illegal to regulated personal use - then Ohio would likely have a cannabis program in the works today. This hypothetical law still wouldn't be perfect in the eyes of many full-legalization advocates, but it would have eased the daily lives of tens of thousands of Ohio patients who will now have to continue to rely on either side-effect-laden pharmaceuticals or on cannabis from the black market.
These patients will have to wait another year for an opportunity to get the relief they need, and advocates will have another year to try and put together a ballot initiative that will be able to pass in Ohio.
It's important to remember that Issue 3's failure does not necessarily mean that Ohio voters will not pass a cannabis law. It just means that Ohio voters aren't so supportive that they will pass any cannabis law that is put in front of them. The fact that Ohioans today woke up with the same cannabis laws they had last week doesn't change the fact that legal reform in the state can still have a bright future.
Calling all HuffPost superfans!
Sign up for membership to become a founding member and help shape HuffPost's next chapter