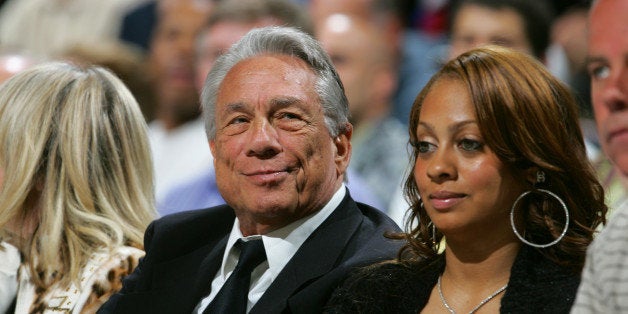 Suspending Donald Sterling is not enough. Newsflash: it isn't going to happen, either.
In case you're not familiar with Sterling, he's the owner of the Los Angeles Clippers, a National Basketball Association organization whose roster and coaching staff is almost entirely African American. Oh, he's also the guy who was allegedly recorded telling his girlfriend not to post pictures on her Instagram of African Americans and not to "bring them to the game."
As this story unfolds in the media, chances are you're going to hear people refer back to these comments, get quotes from Magic Johnson (who appeared in the Instagram photo), revere the furious Michael Jordan, and hopefully bash Sterling for being a bigoted hypocrite.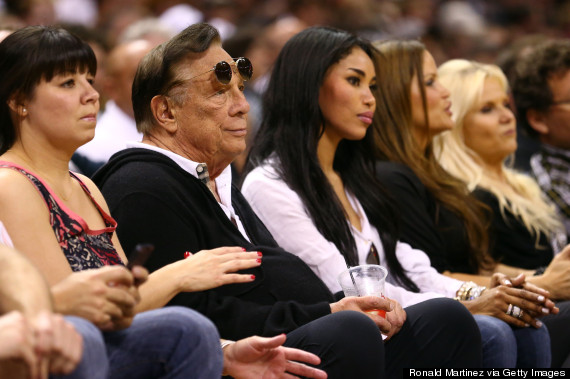 But before we become engrossed in our own rage and spend the next week crucifying this man, it is important to stop and consider the value in this moment: We have been let into the mentality of true, American racism. Let's learn from him and make the most out of this moment to do battle with the people that share his prejudices.
Sterling's comments about not bringing African Americans to the game will be repeated the most, but they may be the least frightening. What Sterling said that should scare you more than anything comes when he tells his half-black, half-Mexican girlfriend that she's "supposed to be a delicate white or a delicate Latina girl."
You should shudder when he, a white, Jewish man, says, "Hispanics feel certain things towards blacks. Blacks feel certain things towards other groups. It's been that way historically and it will always be that way."
As a fellow Jew, I'm embarrassed and ashamed that Sterling doesn't understand, vilify and denounce any form of denigration or racism. These comments reflect three major beliefs of today's racists in America: 1) Non-white people have an obligation to suppress their heritage; 2) Social divides created by skin color and ethnicities have always been that way and will always be that way; 3) A white man somehow has a better understanding of how minorities feel towards each other than the actual minorities he's discussing (i.e., his "girlfriend").
I also won't ignore the fact that Sterling allegedly used to bring women into the locker room showers after games, putting his players on display to show off "their beautiful black bodies." I won't avert my eyes from his 2.73 million dollar settlement for charges of discriminatory renting practices against Hispanics, blacks and families with children in 2005, either.
It is clear now, if it wasn't entirely clear before, that Donald Sterling is a bigoted man, one that does not understand or appreciate the tremendous influence of a diverse culture in our country. Still, these comments do not make Donald Sterling the world's worst racist. They shouldn't make him public enemy number one in our country. What the comments do is open the door for a stand against this attitude.
Unfortunately for the NBA, they are all but powerless against these comments and this owner. They may suspend him, although it'd be the first time in 14 years an NBA owner was suspended, and it won't stop the money from flowing in. Players turned their warmups inside out in a silent protest, but they still took the floor to play in their fourth playoff game (as they should have).
Aside from their contractual obligations, those players owe it to each other to keep striving for the on-court goals they set out for themselves in the beginning of the year.
We have an opportunity to send a message to Sterling and all like him; to show the world that we are not defined by our history, that the shackles of injustice do not constrain the Americans of 2014. Fans should boycott his games until he is gone.
The stands should be empty and you should devalue his 12.5 million dollar a year TV deal by refusing to tune into games. We should flood his inbox and home address with letters of indignation, tales of persecution, and pleas for him to extend his education on the continued plight of minority groups here and abroad.
I know what the hardcore sports fans are thinking: How could you leave the players hanging in the middle of the playoffs? Why punish the athletes for their owner?
As a diehard sports fan, I sympathize with this point and the balancing act of loving a team and hating an owner. Still, though, the real question is what better time than the playoffs? What better time to prove a game is not more important than a movement? In 20 years, those athletes and our children aren't going to talk about how many fans were in the stands for game five of the first round playoff series against Golden State.
They are going to talk about how sports fans weighed their fandom against their moral obligations in 2014.
They are going to discuss what was more important to us; watching a basketball game or sending a message to what's left of rich, white racists in America who have a blatant disregard for the cultural background of the players we allegedly support.
They are going to talk about wins and losses, but not the ones you're thinking. They will celebrate the important victories; the ones against bigotry, injustice and the judgment of people based on the attributes they were born with.
REAL LIFE. REAL NEWS. REAL VOICES.
Help us tell more of the stories that matter from voices that too often remain unheard.