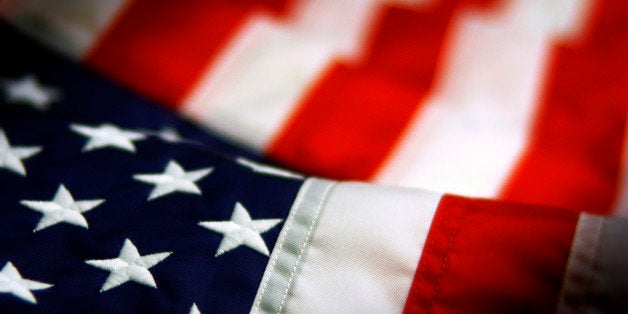 Americans love voting for celebrities. We've been doing it for decades. Arnold "The Governator" Swarzenegger in California, Jesse "The Body" Ventura in Minnesota, Al Franken, Ronald Reagan, Clint Eastwood, Sonny Bono, the list goes on. We're not voting for candidates because we think they'll improve our way of life or make the world a better place, it's just a popularity contest.
We're amused by it. The type of person who votes for Trump does it because they want to see what would happen if he wins. They think, wouldn't it be funny if Jesse Ventura actually became the governor? Or Hulk Hogan? Or Tim Tebow? Or Chloe Kardashian? We're voting for star power and celebrity status. The political process in the United States is a complete joke. We all know it, and none us care.
There is no sense of honor or patriotism in the way the majority of Americans vote. It's just a game to most. They like the way their favorite candidate looks, they recognize them from the Celebrity Apprentice or the WWF star they idolized as a child, and they vote for them because of they're familiarity.
Donald Trump is going to win because common decency is dead. Back in the 1940s this country pulled together to do what was right in order to defeat an evil empire that was trying to take over the world.
Everybody fought in that war, and those who weren't drafted did their part back home. Today only a small percentage of us are selfless enough to risk their lives for the greater good. These days everything is a joke, and those who care about others are considered too politically correct and are looked down on, harassed and ridiculed. These days we don't fight for noble causes, we fight for our right to be bigots and misogynists, for religious extremism, for our right to be assholes. Once Ronald Reagan said "Tear Down That Wall!" Today we have people wearing wall costumes to the Trump rally, laughing and joking about making Mexico pay for a wall to "protect" our nation.
Trump is going to win because we are an apathetic nation who can't be bothered to vote. Trump is going to win because a large percentage of us who do bother to vote are voting for all the wrong reasons, for amusement, for sport, for spite, not for the good of the country, but for entertainment and spectacle.
Trump is going to win because Americans take freedom for granted and care more about their wallets than their fellow human beings, more about their guns than people in need. We live in fear of those different than us, those whose skin is a darker shade, those who worship different gods and those who come from foreign lands.
Trump is going to win because Americans are angry about all the wrong things. Our wealthy nation fighting to keep people out, instead of doing what we can to help as many people as possible, denying the effects of climate change, bitching about losing our jobs that hurt the climate instead of trying to find alternative ways to make an income that doesn't involve chopping the tops off of our mountains or polluting the air. Our jobs are more important than the future of our planet or the survival of our species. Trumps going to win because we think too small.
Trump is going to win because Americans are greedy, selfish, arrogant and short-sighted. We should all be ashamed of ourselves.
Calling all HuffPost superfans!
Sign up for membership to become a founding member and help shape HuffPost's next chapter