As a freelancer, I've worked in many different industries. From helping Fortune 500 companies with content writing for their blogs to helping local small businesses prepare landing pages for their websites.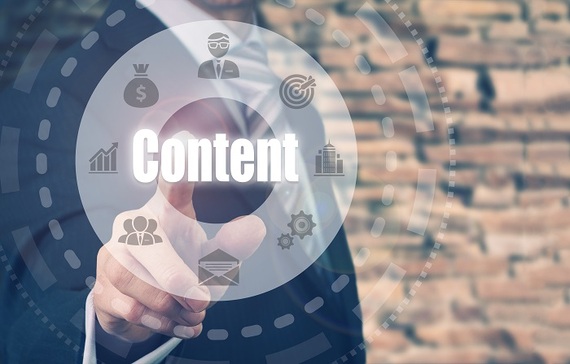 Of all the people I've worked for, I believe the legal industry to be most in need. While content marketing is something that people need to embrace, lawyers seem to be falling behind. It seems strange that such a competitive industry would be so out of date with modern marketing.
Marketers talk about finding a gap and filling it. Writers, here's your gap. Legal blogging is a golden opportunity for content writers to build a career.
Why they are falling behind
Content marketing is not something law firms traditionally prioritize. Top firms are often too busy to come up with a content marketing strategy, and stick to more traditional methods. Commercials and billboards are common advertising strategies.
Struggling firms may not fully understand the value of content, and rarely have a staff capable of producing volume writing. It's a Catch-22 situation. Content requires an investment of time or money they may not have, but making the investment could free up time and generate more money.
How law firms can jump on the content bandwagon
Far too many lawyer websites are obviously outdated with keyword-stuffed landing pages; a tactical relic from the tar pits of the ancient web.
Most common is pages with terms like "Los Angeles divorce attorney" used 10-20 times, a clear indication they were written years ago when keyword stuffing was the best way to gain Google page rank.
Parker Waichman LLP stands out by using their blog to discuss liability cases in the news that directly relate to societal concerns, like exploding e-cigarettes and defective medial implants.
Few legal blogs offer the advice and information their clients desperately need. Starting a blog to answer to commonly asked questions is a great way for lawyers to build trust, show expertise, and win clients.
On their blog, the law firm of Livingston Loeffler offers insight on the complexities of intellectual property law. Their blog posts present nuanced overviews of case law in context to a wide audience. Providing this kind of pertinent solid information to common search terms gives them a distinct advantage over their competitors.
There are many reasons why a law firm
:
When your content aligns with customer search terms, you earn more traffic.
Great content attracts organic backlinks from other sites.
Demonstrating your expertise builds customer trust, and may attract media attention. Reporters often search for reliable information on current cases.
Search is the first stop for client answers. If clients can find the answers on your site, you may have to field fewer calls about routine procedures.
In a field where few lawyers offer good content, local references can help you dominate mobile search.
Getting started
If you're an attorney ready to tackle content in-house, you'll need tools. "One of my go-to content marketing tools is
," says
, attorney and legal marketing strategist. "In addition to helping me get great intel on my competitors, it allows me to monitor the pulse of the legal landscape."
Buzzsumo happens to be my favorite tool, so I heartily agree with Nader's advice. Keyword and competitor research will help you determine the hot topics in your area of expertise.
Cases in the news are another source of inspiration. Every aspect of law has its notable cases, and people are always looking for answers. Weighing in on local newsworthy legislation is a great way to build your audience. While everyone who stumbles on your blog while searching for information about a high-profile case won't need your services, they may share your post and recommend your firm when a friend needs help.
The key to winning the trust of potential clients is the ability to explain in unambiguous terms they understand and can relate to. The ability to explain complex legal negotiations and terms in simple language will set your apart from your competitors.
Attorneys accustomed to reading and writing legal terms may find it a struggle to write in layman terms. My advice is to hire a professional writer. Betcha didn't see that coming.
Huge opportunity for content writers
Talented content writers looking for new clients can make a career out of in-demand specialty writing. The legal profession is in desperate need of your skills. No blog should offer direct legal advice, so you writing a legal blog does not hang on a legal degree.
With a little input from your employer and the same depth of research you would offer any client, you can carve out a lucrative living in an industry starved for quality content.
Related
Popular in the Community