Traveling is an inspirational act of rebellion for so many people around the world. The idea of quitting your job, stepping out of your comfort zone and taking a leap of faith has become the "holy grail" for thousands. When someone actually does it, people feel thrilled about someone else's bravery. They follow our blogs and social media accounts ardently... In a way, we become their surrogate personas. "Through you, we are traveling as well..." is one of the most common feedbacks I get from my followers. They support us like they support their favorite football teams. When we win, they also win…
This may very well be a very flattering position to have, but it also puts a lot of responsibility on our shoulders. It makes us feel, because we have been privileged enough to experience long term traveling that we have no right to complain about the downsides of which. We are afraid that if we ever to do so, we would be perceived as ungrateful bastards. We are roaming across the countries, swimming in different oceans, seeing amazing mountains and witnessing many wonders of this world and yet we still complain about the setbacks along the way? We must be insane… So we shut up, smile and simply keep being the wanderlusts, the misfits, the crazy ones…
We must all keep a positive attitude, because traveling is simply amazing, inspiring and romantic…
We upload amazing pictures on our Facebook and Instagram accounts, lots of smiles, jumps, backflips, flip flops, colorful cocktails on spectacular beaches… While smiling at the camera, some of us are praying not to shit their pants because of the malicious bacteria that we've recently ingested from last night's street food or itching like hell because of the bedbugs bites we had from a filthy dorm bed. Most of the time, planning, making decisions, arranging transportation almost on daily basis burns us out and we just wish to sit in a familiar café with our friends and have a long sunday brunch… Seeing a movie or maybe just getting lazy on our sofa. Then it hits you. You do not own a sofa anymore. This simple realization makes you want to cry.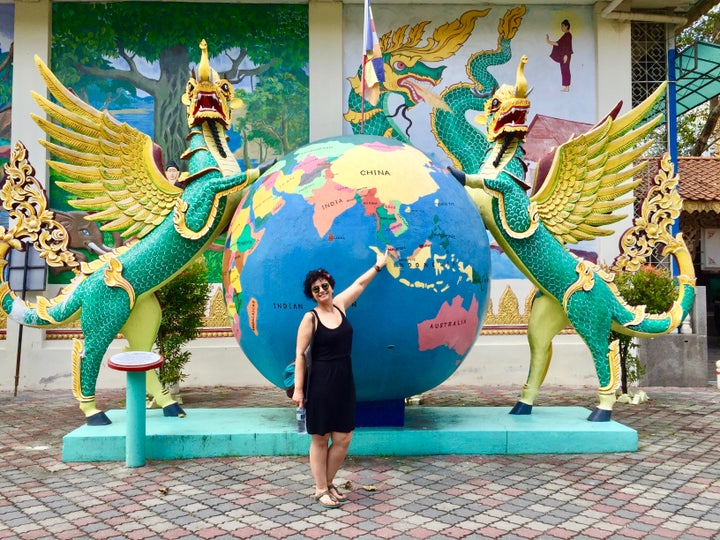 On my first night in Vietnam, my phone got snatched right out of my hand as I was trying to locate a restaurant on the map. In 21st century, a phone is never just a phone. It was my single access to my online bank accounts and I needed to be able to receive confirmation messages from my bank in order to buy a plane ticket online with my credit card. So, with the loss of my phone I was no longer able to have control over my financial accounts.
I had been traveling for five months in Asia and I wasn't a naive traveler expecting everything to be a rose garden but just the thought of being forced to go back home because of what happened in Vietnam, made me feel depressed and angry. Misfortunes, of course can happen to you anywhere in the world. Especially in large, crowded cities… I decided to suck it up and give a chance to the country, I didn't want to let it to cloud my judgment just because it is a well known, default requirement for long-term travelers to always keep an open-mind about the places that he or she travels.
God forbid if you dare to think or share a negative opinion about one country you may be stoned to death by the online travel communities…
We must all keep a positive attitude, because traveling is simply amazing, inspiring and romantic…
And it is. Just not all the time…
Later on when I got robbed down to my passport in an intercity bus in Peru and had to take another 16 hours bus ride to reach Lima in order to apply for a new one, I wasn't feeling the "magical energy" of Peru at all. All I could think was having my passport re-issued so I could leave the country as soon as possible.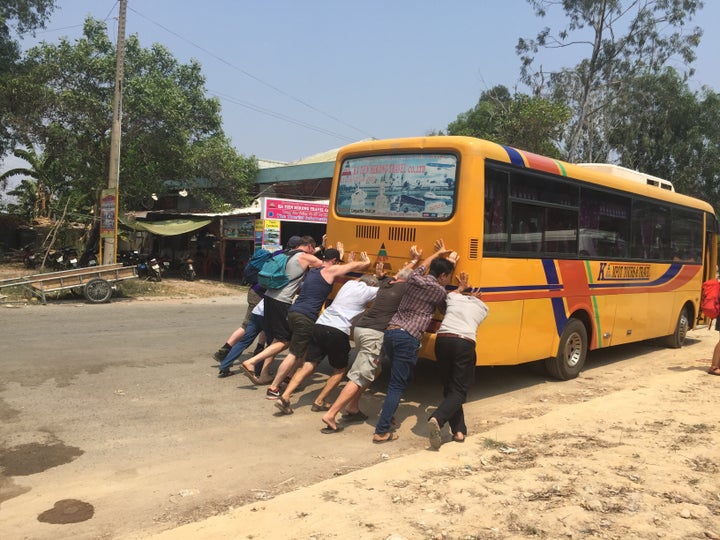 Acknowledging the fact that traveling can be a very challenging life style doesn't make us forget how privileged we are. Yes, no one is forcing us to travel, we are volunteering to do so.
But one single question is meandering in my mind. So does most of the people who have stable, 9 to 5 jobs as well. So how come it is ok for them to rant about their co-workers, their stressful deadlines and horrible bosses but it is not ok for us to rant about rude people, scammers, horrible hostel rooms and etc. Why do we have to always polish the bright side of traveling and keep the not-so-fun parts to ourselves?
There will be some countries that you fall in love with, there will be some countries you hate. It is not about the scenery, the history, the beaches or the climate… It is all about what you experience.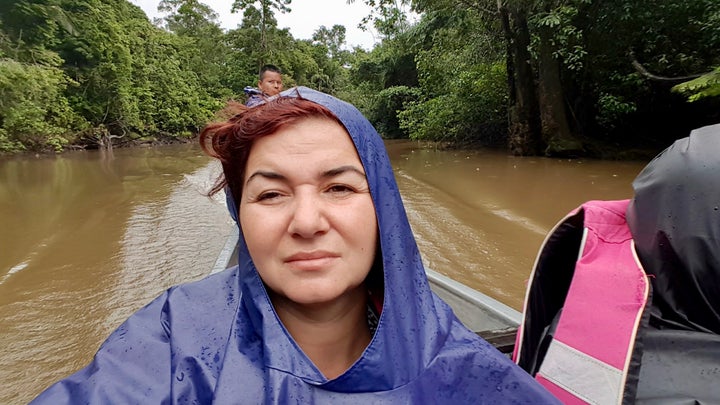 We, travelers are not just being whiny babies when they talk about our misfortunes, in fact we are facing a lot of dangers than a person who lives in a familiar environment. When we say we are not feeling safe or we are not feeling healthy, we are not exaggerating. There are many priceless moments we experience through traveling but also there are very bad ones as well. Talking about them neither makes us spoiled, ungrateful kids nor diminishes the greatness of traveling. Being honest is way better than than keeping an appearance, wouldn't you agree?