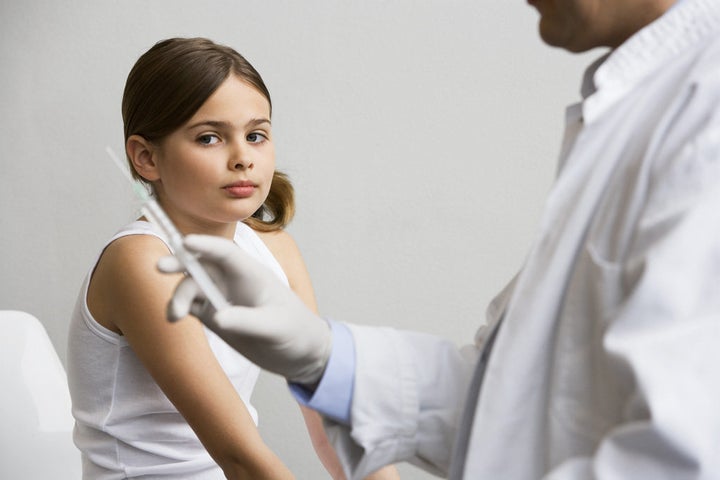 We don't have a Surgeon General, but we have a potential flu pandemic facing us. The President nominated Dr. Regina Benjamin in early July to be the Surgeon General. The Senate HELP committee unanimously approved her earlier this month. Her nomination is being delayed by Republicans over actions taken by the Administration to hold Humana accountable for sending messages to seniors scaring them about health reform.
What's wrong with this picture? There is no real substantive reason to hold up Dr. Benjamin's nomination (if there were, the Republicans on the HELP committee would have voted no). She is a selfless physician, who has devoted her life to her patients in rural Alabama. However, due to a Senate rule, Senators can hold up a nomination or piece of legislation using a variety of different procedural tools. Senator Enzi of Wyoming's office denies it was he who put the hold on her nomination, but per Senate rules, the delay is not technically a "secret hold" but another procedural rule related to the time allotted for debate on the floor. Whatever it is called, it is a delay, and it is an attempt to hold the Surgeon General confirmation hostage until issues that the Republicans have with the Administration are resolved. They are not yet resolved, according to the Republicans.
In a Sept. 24 letter, we do know that Enzi and seven other Republican lawmakers indicated they would block the full Senate from voting on nominees for key health posts until the dispute was settled. Last week, the Department of Health and Human Services gave ground, saying those companies could furnish information on pending legislation as long as customers can opt out of receiving it.

But "many questions remain," Senate Minority Leader Mitch McConnell of Kentucky, the letter's lead signer, said in a Monday speech.

For Enzi, the review is needed to see how the administration's new policy is being implemented, [his spokesperson Michael] Mahaffey said Wednesday. Asked how long that review might take, he referred the question to McConnell's office, where a spokesman did not reply to e-mail and phone messages.

In the meantime, Enzi will continue to support the delay in voting on Benjamin and other candidates for health posts, Mahaffey said...
There is something terribly wrong when a political minority can hold up a nomination when it has the potential to affect a nation's health. The Secretary of Health and Human Services, Kathleen Sebelius and Janet Napolitano, the head of Homeland Security, are both overwhelmed with health reform and security issues in the U.S., and neither one is a physician .Rachel Maddow brought this issue up on her show on Monday, October 26, but there has been relatively little other media attention to this problem until this week.
You may well ask what the Surgeon General does. In addition to being in charge of more than 6000 public health workers and coordinating a variety of health programs among federal agencies, the position is primarily one of leadership. The Surgeon General could be providing the leadership that is needed to expedite vaccine production and help communicate to the American public about the threats of the H1N1 virus. But there is no one in that role.
We need to expose Senator Enzi and his colleagues for the game they are playing with America's health. You can contact Senator Enzi by calling one of his offices or that of Senator Mitch McConnell of Kentucky and ask that there be no further delays and that the confirmation of Dr. Benjamin and the other health care nominees be expedited.
Calling all HuffPost superfans!
Sign up for membership to become a founding member and help shape HuffPost's next chapter