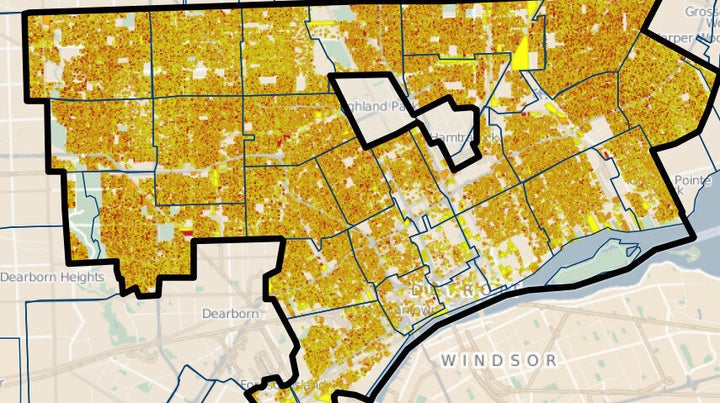 DETROIT -- The lens that magnified Detroit's critical tax crisis has sharpened its focus.
Loveland Technologies, the firm that mapped the city of Detroit's foreclosure crisis in stunning detail as thousands of land parcels were auctioned off by Wayne County, introduced a sophisticated update to the Why Don't We Own This? website on Friday.
WDWOT 2.0 is the result of four months of development, design time, "soul-searching and talking," said Loveland's founder, Jerry Paffendorf.
The updated site features even more detailed property information, including land parcels owned by the city of Detroit, homes that are at risk for foreclosure and the tax status of properties.
Scroll down to see a slideshow of new features in WDWOT 2.0.
Detroiters can check the tax status of their property online, and those in trouble are automatically presented with options that can help them prevent foreclosure. The site has also been made more accessible from a mobile browser.
One of the biggest changes to WDWOT is a new premium section, which for a $25 annual fee offers select features like the ability to save maps and searches. Premium members can also make private comments only available to other premium members and access an alert system that notifies members when a property's status changes.
In what might be a nod to one of Paffendorf's first efforts in the city, the land ownership project Detroit Inches, premium members are assigned a "Pet Block" -- that is, a randomly selected 1/4 mile of Detroit.
"We match you with a part of the city that you might not know," Paffendorf said. Loveland employee Alex Alsup added, "It's a quick way to get beyond the overwhelming-ness of the full city map and get back to the local area."
These changes represent the evolution of WDWOT, which now counts four full-time employees. Paffendorf said that although they first built the site just to improve the process for people who wanted to buy property in the city's foreclosure auctions, the Loveland team has since expanded their outlook to take a broader view of property and ownership in the city -- "four-dimensionally," according to Paffendorf.
"The auction is happening every day," said Paffendorf. "It's just leading up to it right now."
It's leading up to what can only be described as a citywide financial disaster. The Loveland data indicate more than 59,000 properties in the city are delinquent on their taxes. The city is owed more than $440 million in back taxes and penalties, though it has acknowledged possible flaws in its records.
Alsup and Paffendorf said there are many possible uses for their improved site. Detroiters could visualize the privately created Detroit Future City framework, which provides a road map for city development over the next four decades, using WDWOT's data. Community organizations could build private maps to keep track of abandoned lots in their neighborhood. Organizations working on foreclosure prevention may find the data to be more proactive.
But not everyone sees the open access to information as a good thing. When WDWOT first made information from the massive county foreclosure auction readily available online, some wondered if the site would just help out-of-state speculators to buy up property on the cheap -- with no intention of ever improving it.
Ted Phillips, executive director of Detroit's United Community Housing Coalition, told the Detroit News that the new information available could make it easier for scam artists to target individuals who are facing foreclosure.
Alsup and Paffendorf acknowledge that the information could be used in ways that won't help the city. But they believe their site is still an improvement on the existing system because it democratizes access to information that had primarily been available only to government agencies and those with funds and connections. Their main vision for WDWOT, they said, is to give citizens agency and access to information, rather than to advance any particular goal or mission for the city.
"It's just a pair of glasses to look at this blurry world," Paffendorf said. "We have a digital tool that's super powerful, but it needs the street teams to do that work."
They also see a future for Loveland Technologies in expanding this project to other cities. They say it would be relatively easy for the firm, which has not made money on the site before the recent addition of the premium option, to implement similar data mapping elsewhere.
While the project reveals his San Francisco Bay-area roots in its assumption that there's an online solution for every problem -- even one as large as property ownership in Detroit -- Paffendorf said he thinks the genesis of WDWOT is quite specific to its location.
"It takes the scale and the kind of problems Detroit has to think about why you'd create this," said Alsup. "The questions are a lot more urgent [here]."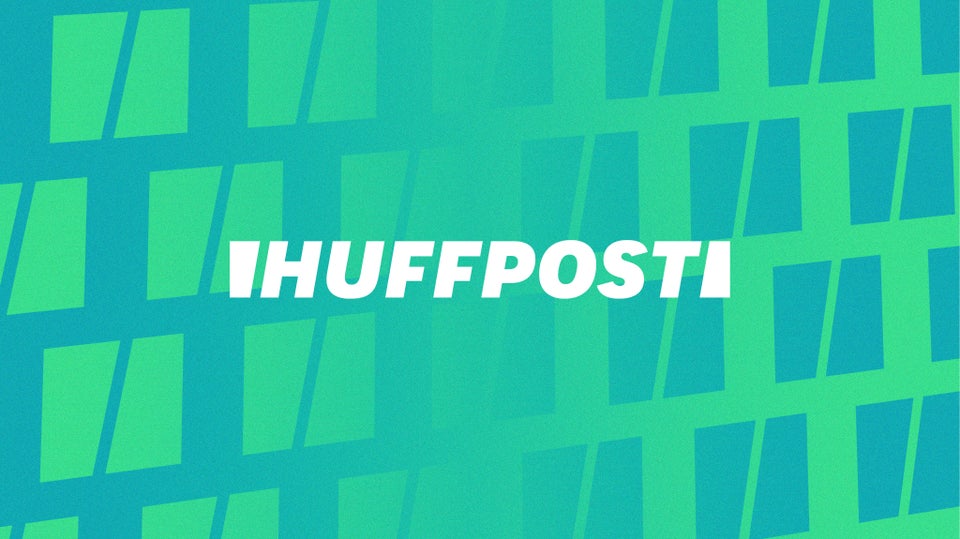 Why Don't We Own This?
Related
Popular in the Community