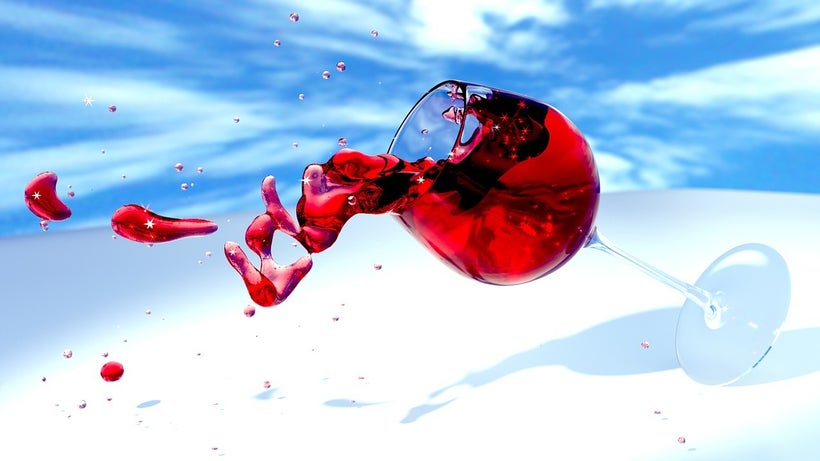 I love that expression! It's so empowering and positive.
People have been saying that to me a lot lately and although it's been a long time since I could be described as a girl the expression defines me perfectly at the moment . Positive and Empowered!
I am part of a generation of American women that grew up expecting empowerment.
We danced in our nightgowns, singing into a hairbrush, with the Enjoli perfume ad and belted out Helen Reddy's I am Woman with our tiny prepubescent voices.
Unlike our mothers we didn't have to fight much for opportunity. Sexual stereotyping, sexual harassment, and unequal pay for equal work were problems that we did face but our mother's had opened the door for us and said
"Break the Rules! Take Risks! Define Yourselves!"
Back in 1968 Virginia Slims cigarettes told us
" You've Come a Long Way Baby"
and now the alcohol industry enthusiastically sells us daily drinking as our just reward.
Yes we Can think for ourselves and Do but this generation of strong independent women , and our daughters, is being sold the idea that we not only deserve to drink to wind down but we need to. Products like Anti-AGin and Skinnygirl Cocktails sell us the fantasy of drinking without consequences while Mommies Time Out wine, the makers of which sued Mommy Juice for the right to target multi tasking women, normalizes the idea that we have a "right" to de-stress with a few drinks.
On the Mommiy's Time Out facebook page there is a delightfully " funny" meme proclaiming
" The most expensive part of having kids is all the wine you have to drink. Unless of course you drink Mommy's Time Out. We're affordable"
I no longer laugh at that kind of statement but cringe.
A few years ago I found that It didn't matter how affordable my nightly bottle of wine was because the contents were breaking down the empowered woman that I had grown up to be. After a bottle and a bit of wine at night I would often forget going to sleep only to wake at four in the morning with a splitting head ache, dry mouth and extreme sense of regret.
I was tired, bloated, and insecure. Although my personal and professional lives were enviably together I felt lost and alone and was constantly over compensating during the day for the nightly drinking I regretted.
Binge drinking among women in the United States has risen dramatically over the last twenty years and our college age daughters are more likely to binge drink than ever before. We were told by our doctors for years that a glass of wine or two a night was good for our hearts and now the Milllenial generation, our children, are drinking more than generations before.
For most of us it won't matter that the reported health benefits of drinking red wine are now being contradicted by the fact that alcohol causes seven kinds of cancer. We've been taught to believe that the spirit is in the bottle and we have a right to "drink like the boys" .
At a year and a half sober I have my power back and will do everything I can to reach out to my sisters and our daughters with the message that "sobriety offers everything that alcohol promised ".
We Can think for ourselves and Must. .
As part of my first sensationally sober year did a lot of thinking about why I drank so much . I've come to realize that many of the reasons that I felt justified in binging on a bottle and a half of wine most nights are the same reasons that a large percentage of the women in my generation are doing the same thing…
That beautiful woman in the perfume ad that inspired us as little girls in the 1970's was everything to everybody. When we grew up and realized in the late 1990's that being her left us exhausted and drained the alcohol industry jumped in to empower us. Wine has become a symbol of empowerment and freedom for American women.
A little over a year ago when I realized that I had become addicted to my wine crutch. I was terrified that I might not be able to stop.
The spirit is not in the bottle. It's in you !
This post includes excerpts from You Go Girl by the same author.
REAL LIFE. REAL NEWS. REAL VOICES.
Help us tell more of the stories that matter from voices that too often remain unheard.
This post was published on the now-closed HuffPost Contributor platform. Contributors control their own work and posted freely to our site. If you need to flag this entry as abusive,
send us an email
.