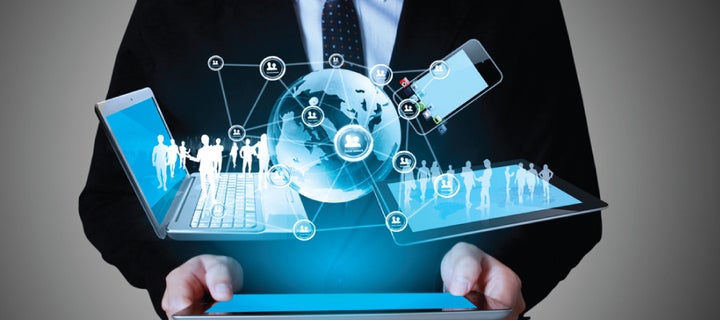 Digital transformation or disruption is the soaring wave in the business world today, Delivering a good digital business experience requires the use of a new innovative business application. Enterprises should be able to provide custom applications at the speed of ideas. That's the way to stay ahead in competition in today's world.
For a seamless digital transformation in any enterprise, it requires a lot of digital maturities and a modern organization culture. Three primary objectives can pave the way for future:
Customer Expectation: Providing customers with a delightful experience in every aspect of delivery. Gain customer loyalty in a way that the clients speak of your brand.
Operational Focus: Process digitization and employee enablement that promotes data-driven decision-making resulting in greater performance boost and overall operational transparency.
Business Innovation: New digital products or existing digitizing business models that goes beyond existing business needs and foster new innovative products and service and cater to changing business needs.
What role does the organisation play?
For any organization to become a digital transformation champion, the business and It integration is a necessary thing. Teams need to work in congruence to develop new applications and products that cater to changing business needs.
Very often, organizations apply technology to trace the course of digital transformation only to find that the technology multiplies the impact and visibility of the problem. While technology is the enabler and can be the basis for change, you need much more than a platform to succeed. It's the intersection of people, process, and technology that can pave the way to success.
3 Steps for a Successful Digital Transformation
Identify stakeholders, champions, and potential threats
Gain strategic organizational alignment and influential advocacy
Use Bimodal approach to make IT aware and align two modes
Define the benefits of the actions in quantifiable terms and success metrics for both process and technology.
Democratize application development for citizen developers
Aim for business-IT adjustment using 2-Pass Development approach
Determine the right platform for delivering custom applications
Bring about changes in legacy applications
Speed up business by providing the application as per the market demands.
Digital Transformation is Business Transformation
A business transformation is said to attain digital excellence when it transitions from the use of old and traditional Business and technology approaches to modern and agiler digital technologies.
This focus on digital technology is distinct from other potential transformation drivers such as political, social, cultural, or economic shifts.There is something new happening and things are changing at par or sometimes faster than the speed of ideas in the world of digital technology. These drifts are not slow progressing but rapid.
In the present business scenario, the following technologies the most talked about in Digital Transformation in Business:
Mobile applications and tools,
Platforms to build shareable digital capabilities, like cloud solutions and app marketplaces, Rapid application development platform
Social media tools and applications
Big Data
The Internet of Things
Low code platforms - An enabler of Digital Transformation
A model-driven approach supported by low-code platforms achieves much productivity and quality improvements in developing software. This method also has a streamlining effect on the analysis and specification of business applications by prototyping. A software engineer can concentrate his efforts on the functionality needed and has to bother less about the complexity and technical details of the software platform. It also shows that the maintenance of these applications can be done in a similar productive and quality assured way.
Model-driven development becomes even more efficient when the models are shared: application templates or designware. A working application can be generated from these. Reference models like industry specific blueprints could be the basis of the application template. The working application can also act as a prototype and can easily be adapted to specific, local requirements and needs. And again, the application can be generated for different platforms, e.g., iOS, Amazon, Azure. Using application templates boosts the speed of delivery by shortening the analysis and specification phase.
Low code platforms play a significant role in ensuring digital innovation across any organization. It helps by achieving greater business-IT alignment and increasing productivity. Applications can be built even by business teams keeping their imperatives and the customer in focus. Rapid prototyping can do analysis and specification of business applications. Applications can be deployed fast and securely and can be used across multiple platforms. Adapting to Low code platforms is a good way to be less IT dependent, foster democratization of application development and reduce operational cost manifold.
Low code platforms help build custom applications fast that cater to changing business needs and thus bring out the digital transformation.
WaveMaker RAD Platform is one such aPaaS platform that is based on Rapid Application Development.